ELECTRONICS SECTOR SKILLS COUNCIL OF INDIA​
PCB assembly manufacturing trends you should know
The Internet of Things is sweeping the globe, and we've realised that in the digital age, every item must be smart. Printed circuit boards (PCBs) are following the same path, forcing designers to build synthesised and modified copies of their designs. We're seeing a lot of multilayer and low-volume PCBs these days.
For individuals that don't keep up with the current PCB assembly manufacturing developments, PCB assembly is growing more difficult. Before going to large manufacturing, you may need low-volume PCB assembly to test the PCB-based product.
The PCB sector is witnessing escalating prices as it develops to fulfil IoT demands. As a result, more manufacturers are adopting the most recent PCB design ideas. Let's have a look at what we've got.
First let's see what PCB assembly is.
The process of attaching or assembling components and wirings onto a printed circuit board to produce the final product is known as PCBA, or Printed Circuit Board Assembly. This should not be confused with PCB, which is the designation given to the board before electronic components are assembled.
Printed circuit boards have their own manufacturing process, which includes everything from layout design through prototype development. The electrical components are assembled after the board has been completed. The prerequisites for PCBA, as well as the various processes and steps that these processes include, will be discussed below.
Trends in PCB Assembly in India
Boards with a lot of power are in high demand:

Manufacturers can now create high-power PCBs that can handle voltages beyond 48 V thanks to technological advancements. It made it possible to install high-power boards in a wider range of devices. The ability to accommodate a large number of components is one of the reasons for boosting the power of PCBs. The PCB can run for longer thanks to an improved battery packaging. Furthermore, PCBs are growing thinner and lighter, which improves their efficiency, heat absorption, and longevity. The newer high-power PCBs, for example, can store more thermal energy, allowing for better heat dissipation.

Autoplacers for PCBs:

Auto Placers are now included in the PCB designs of today's PCB makers. This automation process has grown much more efficient, which aids in the seamless running of electrical devices. Of course, automating the process of creating autorouters saves a lot of time. As a result, these autoplacer methods have aided in the acceleration of time-to-market and the enhancement of operational quality. Manufacturers are attempting to integrate CAD technology into the process, in addition to increasing speed. Autoplacers and flexible design tools have made PCB production, particularly multilayer PCBs, much smoother and easier.

PCBs that are biodegradable:

Electronic trash management has become a worldwide issue. Biodegradable PCBs are becoming increasingly popular as a solution to these issues. The chemicals used in PCBs, as well as their inability to break down, made disposal of PCBs—typically the largest component in electronic devices—harmful to the environment. These problems aren't a problem with the biodegradable versions. Furthermore, some in the industry advocate the notion of recovering metals from E-waste, such as palladium, silver, gold, gallium, and tantalum, and repurposing them (and it helps reduce the pressure on mining for these elements).

PCBs that are bendable:

The versatility of a PCB is critical since it allows a single board to perform several roles. The ability to insert multiple components on a single board is required for low-volume PCB production. It should come as no surprise that, due to their capacity to withstand mode stress and bending qualities, flexible PCBs are already outperforming their stiff PCB counterparts. Although it's unclear whether this will convert into more sales, flexible PCBs are still popular among customers. PCBs that are flexible can be moulded into any form or size. Through-hole PCB assembly is one of the most common flexible methods, allowing for seamless component connection. Its adaptability has resulted in the development of a number of important medical instruments.
A PCB's journey begins with design, followed by prototype, low-volume PCB assembly, and finally mass production. As technological advancements continue to smooth the manufacturing path, expect many more PCB technology modifications in the next few years. And, as designs become more adaptable, they will be able to fit into almost any form of electrical system.
PCB assembly manufacturing can be the perfect fit for you. With the highly advancing PCB assembly companies in India you might think of going into this sector to secure your future or are you still confused with what to choose? MyCareerGurukul is your one stop destination to explore all the career options you have and decide on the appropriate career choice for yourself. 
There will be expert counsellors and mentors to guide you throughout and explore your passion and skills. MyCareerGurukul is a one-of-a-kind platform that helps students discover the right career path at the right time, with the necessary coaching and mentorship to help them design their careers successfully. Its headquarters are at Vasai West, Mumbai North.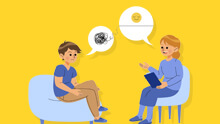 Take Career FREE Counselling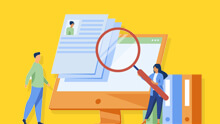 Looking for the right job??
Didn't find the right info?? Looking for a specific topics??