Industrial Training
Trending Career BLOGS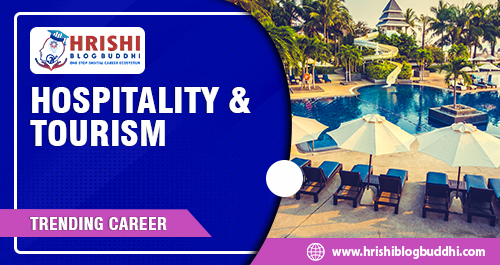 Hospitality Management Job revolves around managing hospitality staff and ensuring the day-to-day operations of the company's hospitality department. The Duties of a Tourism & Hospitality manager include training new personnel, evaluating the quality of services, and ensuring that customer satisfaction levels remain high. They might also have to work at the frontline, interact with customers on a daily basis, providing them with information about their stay and helping to ensure that they have a positive experience. 
Are you Interested in building a career in Hospitality Management & Tourism?
To build a career in the Hospitality Management & Tourism sector you need first to understand the Job profile and responsibilities of the Career
This blog gives you a detailed idea of what it is like to become a Hospitality Management & Tourism professional in India.
The Candidate must have High School Diploma or Equivalent before applying for a Hotel Management Program such as BHM or hospitality management diploma. If the candidate wishes to go for higher studies they can enroll in MBA in Hospitality Management or even Masters in hospitality management.
Their Duties are Planning, organizing, and managing the daily operations of the staff

ensure efficiency

Check the quantity and quality of supplies and equipment on a daily basis

Creating a high standard of customer service

Hire qualified personnel according to standards

Establishing relationships with travel suppliers such as airlines, cruise lines, hotels, car rental agencies

developing solutions to improve efficiency and customer satisfaction

They also Prepare the monthly budget.
| Colleges | Location |
| --- | --- |
| Ashok institute of hospitality & tourism management | New Delhi |
| college of hospitality & tourism Delhi | Delhi |
| IHM Bangalore | Bangalore |
| WGSHA Manipal | Manipal |
| University Institute of Hotel Management and Tourism | Chandigarh |
| Maharashtra State Institute of Hotel Management and Catering Technology | Pune |
| Job profiles | Description |
| --- | --- |
| Hotel Manager | A hotel manager oversees all of a hotel's daily operations including staffing to coordinating fresh-cut flowers for the lobby and are given long-term responsibility for negotiating contracts with vendors. |
| Travel Agent | The primary role of a travel agent is to help people make travel arrangements such as booking flights, hotels, sightseeing tours, and making dining recommendations. |
| Food and Beverage Manager | Food and beverage managers plan, organize, direct, control, and evaluate the operations of restaurants, bars, cafeterias, and other businesses serving food and beverages. |
The Tourism and Hospitality Industry is booming and there is an immense need for well trained Professionals in this sector to keep up with the demand. As businesses become more global you will be exposed to many career opportunities and it is no secret that the Hospitality & Tourism Industries are some of the most lucrative career choices. Hospitality & Tourism will help you meet new people and travel to various destinations around the world. If you are passionate about this career, you can make a good career out of it.
CTA:
Confused about career selection? Need guidance for a selected career?
Let's have a one-to-one talk with our experts/counselors for a better future!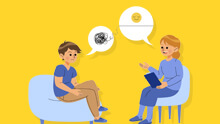 Take Career FREE Counselling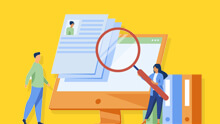 Looking for the right job??
Didn't find the right info?? Looking for a specific topics??