Need To Pursue Coding Career? Know These 4 Ways To Boost Your Coding Skills
There is no set, predefined path to becoming a coder. If you have an analytical streak which you have been able to apply in other areas, perhaps in finance or statistics, you may find yourself with a natural flair for learning and pursuing a coding career. 
Alternatively, if you've Graphic Design Skills you may have the potential to become a great visual front-end developer and interface designer.
To be a coder, what's the most significant thing is to understand abstract elements and follow a logical thread throughout different segments of code. In simple terms, you need to possess the knowledge to solve complex problems.
However, is having information enough for becoming a successful coder? Well, of course not. Knowing how to code masterfully, basically possessing the knowledge along with skills needed to code a program is equally imperative if you desire to pursue a career as a coder.
(Want to upgrade your coding skills to the next level? Sign Up today at www.hrishionlinebuddhi.com – Your online partner to upskill your learning)
Although, in this article, we'll direct the focus on how to boost your coding skills with the 4 ways that you'll learn as you continue reading the blog post further. So let's take a closer look…..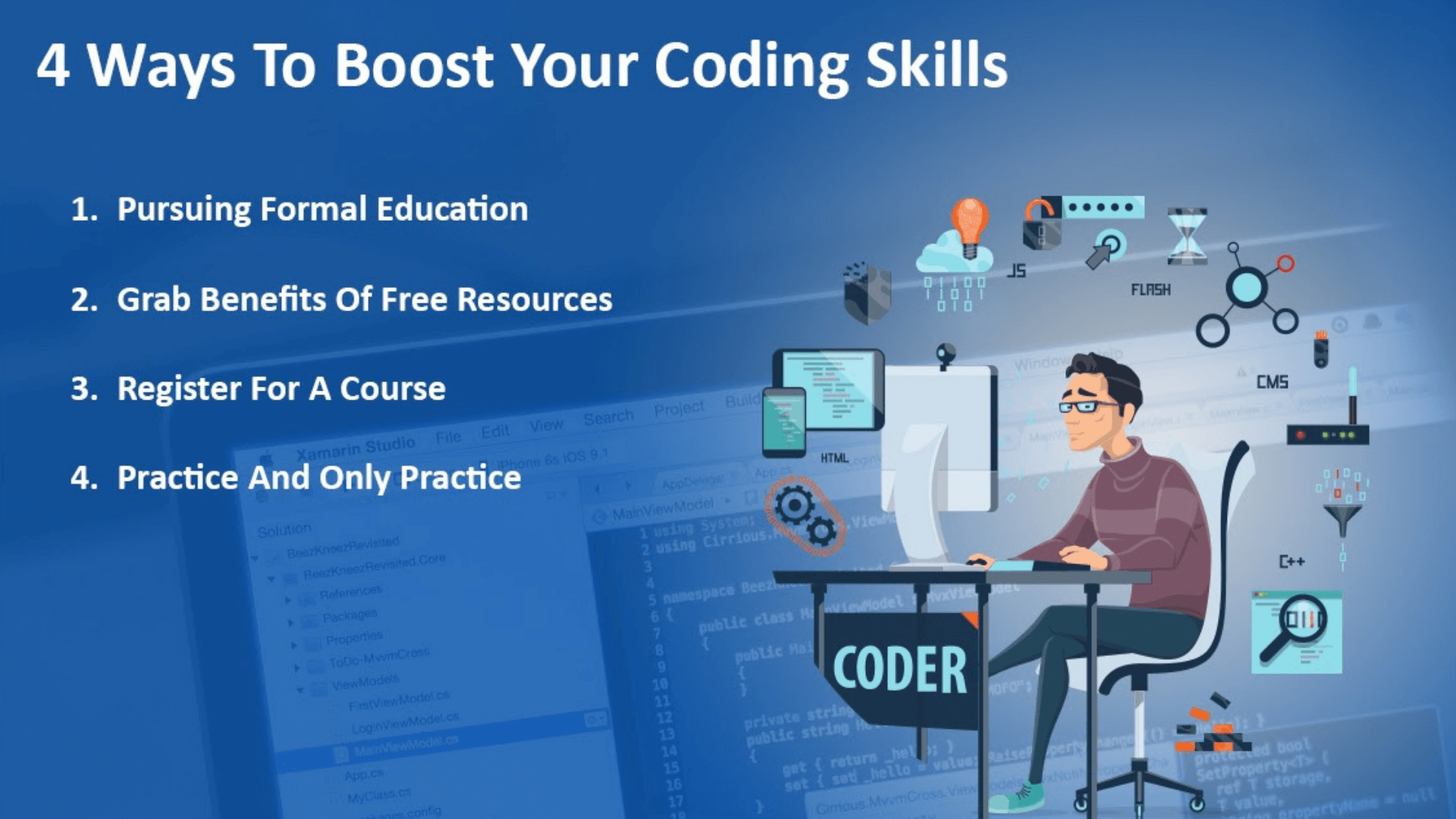 4 Ways To Boost Your Coding Skills
Pursuing Formal Education
If your ultimate motivation is to advance your career then undertaking a formal education is likely the best way to enhance your coding insight as well as to attain your goals.
Earning a degree is one of the most effective ways of learning. Because
You'll advance your skills
You'll learn with others like you and build your professional network.
You'll be able to pursue more advanced topics such as artificial intelligence, machine learning, robotics, programming languages, compilers, and theoretical concepts, which would be very complex to learn on your own.
Grab Benefits Of Free Resources
There are several books, magazines, websites, and other resources specifically geared toward those who want to learn how to code or improve their coding and programming skills.
For those with or a computer science background, these resources can be a great way of familiarizing yourself with learning new skills and advancing your career by staying up-to-date with the industry norms.
Registering for a coding course can be an effective way of learning and improving your skills. It's because these courses are completed within a short window of time. What's more, they are highly condensed courses that are designed to educate participants on a subject very quickly.
Let's consider the following instance to make you understand.
Someone with,
No coding background – If attends, might walk away understanding how to write basic code.
More developed foundation – If attends, might walk away learning a new skill in great detail.
Practice And Only Practice
One of the important and best ways to boost your coding and programming skills is to keep on practicing, as it will help you to grow substantially. If you desire to code better, then you have to spend time coding
Hope that you understood the above-mentioned approaches. If you're curious about making coding your career then this will surely come in handy to you during advancing your career, boosting your skill base. Good Luck Coding!!!
Interested in learning to code? Enroll in our, "CS ONLINE MASTERY COURSE." To know more about it, you can refer to our article on Online Computer Science (CS) Mastery Course (No.1 Platform to learn online)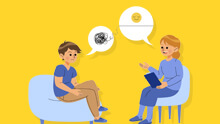 Take Career FREE Counselling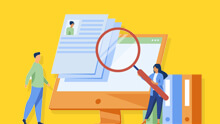 Looking For The Right Job??