Job description and responsibility
Key result area(kra) & key performance indicator(kpi)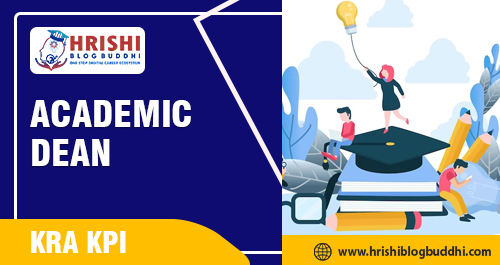 The Academic Dean is the head of an educational institution. They hold authority over a specific academic institution such as a college or university, or over a particular department within the institution. An academic dean is responsible for approving faculty hiring, overseeing the budget, fundraising, setting academic rules and policies, developing educational programs, and performing other administrative functions. 
Are you Interested in building a career as an Academic Dean?
To build a career as an Academic Dean you need first to understand the Job profile and responsibilities of the Academic Dean Career
This blog gives you a clear idea of what becoming an Academic Dean in India is like.
As an academic dean, you may be responsible for overseeing several departments, including admissions, financial aid, and student services. Leadership skills can help you manage a large team and delegate responsibilities to ensure the smooth operation of your school. Leadership can also help you develop a vision for your school and motivate your team to work toward common goals
As an academic dean, you communicate with faculty, students, and other administrators on a daily basis. Your ability to communicate effectively can help you to convey important information, answer questions and resolve issues. Strong communication skills can also help you to build trust with others.
Academic deans often have many tasks to complete each day, so it's important for them to have good organizational skills. Being able to prioritize tasks and keep track of deadlines is a crucial aspect of this skill. You can also use organization skills to keep track of student records, grades, and other important documents.
The academic dean is the highest-ranking administrator in a school or college. They are responsible for overseeing all aspects of their institution's academics, including curriculum development, faculty hiring, and retention, student admissions and enrollment, etc. Academic deans typically have extensive experience working in academia prior to taking on this role. This may include teaching courses, conducting research, managing projects, etc.
Job Role & Responsibilities
| | | | |
| --- | --- | --- | --- |
| After 10th | After 12th | Graduation | Post Graduation, |
| The candidate must have appeared in 10 from any recognized educational board. | The Candidate then has to appear for the HSC exam from a recognized board | Interested candidates can undertake a bachelor's degree to further their career. | The candidates can also, pursue a master's degree so that they can have better career opportunities.  |
| The candidate should try to gain at least a minimum of 50-60% marks. | They should try to gain at least a minimum of 50-60% marks. Then, only they will become eligible for the bachelor's course | bachelor's degree in education, instructional design, psychology, or a related field is recommended along with their subject of choice. | They can pursue a Master's Degree, which can be up to 2 years |
| OR Students can undertake a Diploma program after the 10th class. | | After Graduation, students can either search for a Job or go for a Master's Degree | The Candidate must have at least 1 to 2 years of Experience in the sector at a starting position to get a high-paying and good position in a reputed organization. |
| | |
| --- | --- |
| Colleges | Location |
| School of Business, University of Petroleum and Energy Studies,  | Dehradun |
| MSU Baroda – Maharaja Sayajirao University of Baroda | Gujrat |
| XLRI Jamshedpur – XLRI-Xavier School of Management | Jamshedpur |
| IGNOU Delhi – Indira Gandhi National Open University | Delhi |
| JMI New Delhi – Jamia Millia Islamia | New Delhi |
| | |
| --- | --- |
| Colleges | Location |
| GNIMS Mumbai – Guru Nanak Institute of Management Studies | Mumbai |
| ITM Navi Mumbai – ITM Business School | Mumbai |
| Welingkar Mumbai – Prin LN Welingkar Institute of Management Development and Research | Mumbai |
| DYPUSM Mumbai – School of Management Dr. DY Patil University | Mumbai |
| JBIMS Mumbai – Jamnalal Bajaj Institute of Management Studies | Mumbai |
| | |
| --- | --- |
| Career | Description  |
| Professor: | A Professor is responsible for preparing lessons and educating students at all levels. These preparations include assigning homework assignments that will help them learn more about what they're studying throughout each unit. |
| Student Director: | They are responsible for creating an inclusive environment for all students, faculty, staff, and guests by assisting shifts. |
| Administration & Principal: | The work of a Principle is to supervise education staff and keep track of the daily activities of the School, college, or any other Educational Institue they work for. |
| Standardized Test Developer: | Standardized Test Developer is someone who creates a nationwide test and helps to evaluate them. |
Conducting Training: They are required to conduct training with the employees and help them learn.
Maintaining Training Material: they have to Maintain a proper library of training Materials such as Videos, Files, etc.
Developing Programs: They have to Prepare hard copy training materials such as module summaries, videos, and presentations.
Key Performance Indicators
Engagement Score: They are required to help the employees grow and with good work they can boost employee engagement. 
Productivity Over Time: One metric could be time spent on tasks, which can be tracked with employee time-tracking software. These scores are then used to assess the manager and compare it against other managers in the same department.
Feedback: The Best way to measure work efficiency is by getting Feedback from the employees.
Academic Deans are usually found working in a School, college, or University, and typically can work in more than one institute which means they have to juggle multiple schedules. They might have shared office space at a particular university. Academic Deans typically work on an as-needed basis, which means their work hours can vary greatly from week to week. They may work full-time or part-time, and their hours may be irregular.
Dean's salary in India ranges between ₹ 1.3 Lakhs to ₹ 38.0 Lakhs with an average annual salary of ₹ 14.5 Lakhs. however, salaries across India can vary due to various reasons such as experience level, organization, city, and more.
Being an Academic Dean is a job of high responsibility as they have to manage the entire administration of the Schools, colleges, and universities. They have to oversee the budget, hire and relieve the faculty, etc which means that it is a very stressful job and needs years of Experience. Some deans are promoted from within their own institutions, while others are recruited from outside.
CTA:
Confused about career selection? Need guidance for a selected career?
Let's have a one-to-one talk with our experts/counselors for a better future!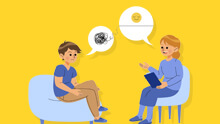 Take Career FREE Counselling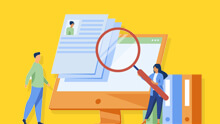 Looking for the right job??
Didn't find the right info?? Looking for a specific topics??