Job description and responsibility
Key result area(kra) & key performance indicator(kpi)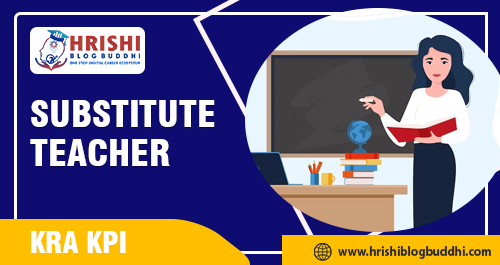 The Job of a Substitute Teacher is to perform the instructional and classroom management processes for teachers who are absent for a day or longer periods of time. They must take attendance of students explain to them their homework, and maintain classroom cleanliness. As this need for substitute teachers are occasional they need to be flexible in their schedule.
Are you Interested in building a career as a Substitute Teacher?
To build a career as a Substitute Teacher you need first to understand the Job profile and responsibilities of the Substitute Teacher's Career
This blog gives you a clear idea of what becoming a Substitute Teacher in India is like.
Substitute Teachers are required to teach a class full of students and as for anyone in the teaching sector they must be able to communicate effectively and efficiently in order to communicate fully with the class.
Substitute teachers have several classes to teach throughout the day, hence it is important for them to be organized. Being organized can help them prepare for each class, ensuring they have all the materials and resources they need to teach effectively. Organization can also help Substitute Teacher manage their time effectively, allowing them to prepare for each class in a timely manner.
Substitute teachers are required to teach multiple courses to multiple classes in a given academic year. They have to complete the entire syllabus and take tests on the same and have to do it in a given time period. Having good time management skills can help them excel in their work.
The Responsibility of the Substitute Teacher is to fill in for full-time teachers who need a break and have to teach the same class as the regular teacher or they may cover multiple classes on any given day. Substitutes are often called upon to fill in when full-time teachers are sick, on vacation, or otherwise unable to work. However, they may also be used as a way to provide additional support and resources to students who might otherwise struggle with the demands of a full course load.
Job Role & Responsibilities
| | | | |
| --- | --- | --- | --- |
| After 10th | After 12th | Graduation | Post Graduation, |
| The candidate must have appeared in 10 from any recognized educational board. | The Candidate then has to appear for the HSC exam from a recognized board | Interested candidates can undertake a bachelor's degree to further their career. | The candidates can also, pursue a master's degree so that they can have better career opportunities.  |
| The candidate should try to gain at least a minimum of 50-60% marks. | They should try to gain at least a minimum of 50-60% marks. Then, only they will become eligible for the bachelor's course | bachelor's degree in education, instructional design, psychology, or a related field is recommended along with their subject of choice. | They can pursue a Master's Degree, which can be up to 2 years |
| OR Students can undertake a Diploma program after the 10th class. | | After Graduation, students can either search for a Job or go for a Master's Degree | The Candidate must have at least 1 to 2 years of Experience in the sector at a starting position to get a high-paying and good position in a reputed organization. |
| | |
| --- | --- |
| Colleges | Location |
| School of Business, University of Petroleum and Energy Studies,  | Dehradun |
| MSU Baroda – Maharaja Sayajirao University of Baroda | Gujrat |
| XLRI Jamshedpur – XLRI-Xavier School of Management | Jamshedpur |
| IGNOU Delhi – Indira Gandhi National Open University | Delhi |
| JMI New Delhi – Jamia Millia Islamia | New Delhi |
| | |
| --- | --- |
| Colleges | Location |
| GNIMS Mumbai – Guru Nanak Institute of Management Studies | Mumbai |
| ITM Navi Mumbai – ITM Business School | Mumbai |
| Welingkar Mumbai – Prin LN Welingkar Institute of Management Development and Research | Mumbai |
| DYPUSM Mumbai – School of Management Dr. DY Patil University | Mumbai |
| JBIMS Mumbai – Jamnalal Bajaj Institute of Management Studies | Mumbai |
| | |
| --- | --- |
| Career | Description  |
| Administration & Principal: | The work of a Principle is to supervise education staff and keep track of the daily activities of the School, college or any other Educational Institue they work for. |
| Standardized Test Developer: | Standardized Test Developer is someone who creates a nationwide test and helps to evaluate them. |
| Educational Consultant: | The responsibilities of an Educational Consultant are to provide feedback to teachers, students, and parents of the students. And also share their suggestions about the future of the student. |
| After-School Program Director: | The Primary Duties of a School Program Director are to determine the requirements and interests of a student and develop programs according to their need. |
| Corporate Trainer: | Corporate training is a person specializing in teaching new skills to the employees of a corporate office or MNC where they help the organization increase its productivity. |
Conducting Training: They are required to conduct training with the employees and help them learn.
Maintaining Training Material: they have to Maintain a proper library of training Materials such as Videos, Files, etc.
Developing Programs: They have to Prepare hard copy training materials such as module summaries, videos, and presentations.
Key Performance Indicators
Engagement Score: They are required to help the employees grow and with good work they can boost employee engagement. 
Productivity Over Time: One metric could be time spent on tasks, which can be tracked with employee time-tracking software. These scores are then used to assess the manager and compare it against other managers in the same department.
Feedback: The Best way to measure work efficiency is by getting Feedback from the employees.
Substitute Teachers are usually found working in a School, college, or University, and typically can work in more than one institute which means they have to juggle multiple schedules. They might have shared office space at a particular university. Substitute teachers typically work on an as-needed basis, which means their work hours can vary greatly from week to week. They may work full-time or part-time, and their hours may be irregular.
The average salary for a Substitute Teacher in India ranges between ₹ 1.5 Lakhs to ₹ 13.0 Lakhs with an average annual salary of ₹ 5.0 Lakhs, however, salary across India can vary due to various reasons such as experience level, organizational, city, and more.
The most common way to advance in this career is to move from teaching at a community college to teaching at a school or university. Some Substitute Teachers also advance by taking on more responsibility, such as becoming a lead instructor or program coordinator. Others move into administrative roles, such as becoming an academic deans. Some Substitute Teachers eventually leave teaching to pursue other opportunities.
CTA:
Confused about career selection? Need guidance for a selected career?
Let's have a one-to-one talk with our experts/counselors for a better future!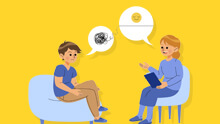 Take Career FREE Counselling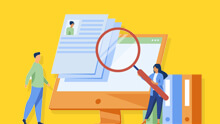 Looking for the right job??
Didn't find the right info?? Looking for a specific topics??