Job description and responsibility
Key result area(kra) & key performance indicator(kpi)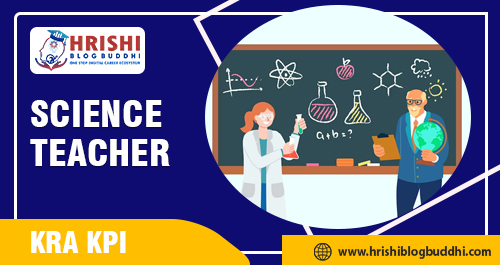 The Duty of a Science teacher is to teach middle and high school students about general science and help them understand the basic as well as in-depth concepts of High school science. A teacher will be required to explain complex concepts in an easy way so that the students can understand them.
Are you Interested in building a career as a Science Teacher?
To build a career as a Science Teacher you need first to understand the Job profile and responsibilities of the Science Teacher's Career
This blog gives you a clear idea of what becoming a Science Teacher in India is like.
Science Teachers are required to teach a class full of students and anyone in the teaching sector must be able to communicate effectively and efficiently in order to communicate fully with the class.
Science Teachers have several classes to teach throughout the day, hence it is important for them to be organized. Being organized can help them prepare for each class, ensuring they have all the materials and resources they need to teach effectively. Organization can also help Science Teachers manage their time effectively, allowing them to prepare for each class in a timely manner.
Science Teachers are required to teach multiple courses to multiple classes in a given academic year. They have to complete the entire syllabus and take tests on the same and have to do it in a given time period. Having good time management skills can help them excel in their work.
Science teachers are an integral part of a School Education System as Science is one of the core subjects in any School Curriculum in India they also play an important role in helping students develop valuable life skills like critical thinking, communication, and problem-solving. They have to interact with the students on a daily basis and work in a school classroom setting and they may also spend time outside of class preparing lessons or grading assignments.
Job Role & Responsibilities
Educational Qualifications: Typically, you'll need a minimum of a bachelor's degree in a science-related field, such as physics, chemistry, biology, or a specialized science education program. Some institutions may require a master's degree in science education or a related field for higher-level positions.
Teacher Certification/Licensure: Most regions or countries require science teachers to hold a teaching certification or license. The specific requirements for obtaining a teaching certification vary depending on your location. Generally, you'll need to complete a teacher education program, which includes coursework in education principles, teaching methods, and student teaching. Additionally, you may need to pass examinations or fulfill other requirements set by the relevant education board or regulatory body.
Subject Knowledge: As a science teacher, you should have a solid understanding of the scientific concepts and principles related to the subjects you'll be teaching. Your coursework and degree in a science-related field contribute to building this subject knowledge. Staying updated with the latest developments in science and education is crucial for effective teaching.
Teaching Experience: While not always mandatory, having teaching experience can enhance your eligibility as a science teacher. Gaining experience through student teaching, internships, or volunteering in educational settings demonstrates your ability to work with students and manage a classroom effectively.
Additional Requirements: Depending on your location, you may need to fulfill additional requirements, such as background checks, fingerprinting, or specific training related to child protection and safety. These requirements ensure the safety and well-being of students under your care.
| | |
| --- | --- |
| Colleges | Location |
| LSR College | Delhi |
| Kasturi Ram College Of Higher Education | NCR |
| JMI | Delhi |
| MDU | Rotak |
| Amity University | UP |
| | |
| --- | --- |
| Colleges | Location |
| Dr. D.y. Patil Vidya Pratishthan Society's | Pune |
| BTTC | Mumbai |
| TSCER | Mumbai |
| Pushpanjali College Of Education | Mumbai |
| CSSSM | Mumbai |
| | |
| --- | --- |
| Career | Description  |
| Math Teacher: | Math teachers work at schools and other institutions. They teach the principles of the Math, using different methods to deliver successful courses. Math teacher responsibilities can vary based on the academic level. |
| Standardized Test Developer: | Standardized Test Developer is someone who creates a nationwide test and helps to evaluate them. |
| Science professor: | Science professors teach college-level courses in PCM, either as large lecture classes or small seminars. At schools with graduate programs, they may also serve as research mentors for master's and Ph.D. students. |
| Daycare Teacher: | A Daycare Teacher watches children whose parents work full-time or part-time. They plan creative activities for entertaining them and aiding their intellectual development. They also encourage positive interactions among other kids at the center, providing a safe place to grow. |
Conducting Training: They are required to conduct training with the employees and help them learn.
Maintaining Training Material: they have to Maintain a proper library of training Materials such as Videos, Files, etc.
Developing Programs: They have to Prepare hard copy training materials such as module summaries, videos, and presentations.
Key Performance Indicators
Engagement Score: They are required to help the employees grow and with good work they can boost employee engagement. 
Productivity Over Time: One metric could be time spent on tasks, which can be tracked with employee time-tracking software. These scores are then used to assess the manager and compare it against other managers in the same department.
Feedback: The Best way to measure work efficiency is by getting Feedback from the employees.
Science Teachers can be found working in a variety of settings including public and private schools, colleges and universities, adult education programs, and correctional institutions. They typically work a standard 40-hour week, although some may work part-time.
Average Literacy India Teacher salary in India is 1.9 Lakhs per year, however, salaries across India can vary due to various reasons such as experience level, organization, city, and more.
A Science Teacher's Job is both challenging as well as satisfying. The pay for this job role is low however, After several years of teaching, many Science Teachers move into school administration, where they may serve as reading specialists, curriculum coordinators, or principals.
CTA:
Confused about career selection? Need guidance for a selected career?
Let's have a one-to-one talk with our experts/counselors for a better future!
Want to know more about Different skill sectors?
Read our blogs to know more https://www.hrishiblogbuddhi.com/category/skill-india-sector/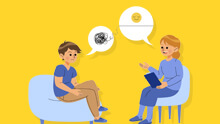 Take Career FREE Counselling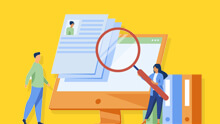 Looking for the right job??
Didn't find the right info?? Looking for a specific topics??