Job description and responsibility
Key result area(kra) & key performance indicator(kpi)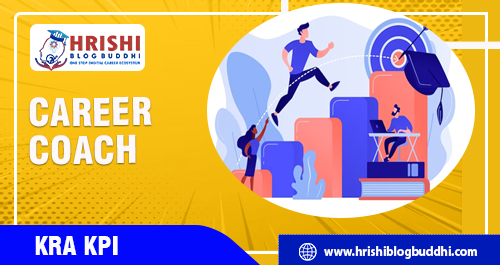 This blog gives you a clear idea of whaGenerally, a Career Coach is found working along with high school students, college students as well as freshers. They also sometimes have to work with professionals who wish to change their careers due to career dissatisfaction, or any other reason. The Career Coach helps individual people find their footing in their industry.
Are you Interested in building a career as a Career Coach?
To build a career as a Career Coach you need first to understand the Job profile and responsibilities of the Career Coach Career
As a Career Coach, you may be responsible for communicating with a variety of stakeholders, including students, parents, teachers, administrators, and donors. Effective communication can help you convey information clearly and build trust with others.
Being able to understand what the person is trying to say rather than just hearing the words. Career coaches often use active listening to help clients understand their strengths and weaknesses, develop actionable goals and understand how to overcome challenges in their careers.
They often have to manage many tasks at once and many schedules for different students Organisation skills can help keep track of your responsibilities and delegate tasks to other staff members.
Empathy is absolutely important for a career such as a career coach as they must be able to listen to the students and understand what they are going through and their mental capabilities.
The work of a career coach is to help students be better at finding what they want to do in life. Career coaches help individuals navigate the process of finding and securing employment. They may work with clients individually or in groups, providing guidance on everything from résumé writing to networking strategies to interview preparation.
| | | | |
| --- | --- | --- | --- |
| After 10th | After 12th | Graduation | Post Graduation, |
| The candidate must have appeared in 10 from any recognized educational board. | The Candidate then has to appear for the HSC exam from a recognized board | Interested candidates can undertake a bachelor's degree to further their career. | The candidates can also, pursue a master's degree so that they can have better career opportunities.  |
| The candidate should try to gain at least a minimum of 50-60% marks. | They should try to gain at least a minimum of 50-60% marks. Then, only they will become eligible for the bachelor's course | a bachelor's degree in education, instructional design, or psychology, or a related field is recommended along with their subject of choice. | They can pursue a Master's Degree, which can be up to 2 years |
| OR Students can undertake a Diploma program after the 10th class. |   | After Graduation, students can either search for a Job or go for a Master's Degree | The Candidate must and have at least 1 to 2 years of Experience in the sector at a starting position to get a high-paying and good position in a reputed organization. |
| | |
| --- | --- |
| Colleges | Location |
| School of Business, University of Petroleum and Energy Studies,  | Dehradun |
| MSU Baroda – Maharaja Sayajirao University of Baroda | Gujrat |
| XLRI Jamshedpur – XLRI-Xavier School of Management | Jamshedpur |
| IGNOU Delhi – Indira Gandhi National Open University | Delhi |
| JMI New Delhi – Jamia Millia Islamia | New Delhi |
| | |
| --- | --- |
| Colleges | Location |
| GNIMS Mumbai – Guru Nanak Institute of Management Studies | Mumbai |
| ITM Navi Mumbai – ITM Business School | Mumbai |
| Welingkar Mumbai – Prin LN Welingkar Institute of Management Development and Research | Mumbai |
| DYPUSM Mumbai – School of Management Dr. DY Patil University | Mumbai |
| JBIMS Mumbai – Jamnalal Bajaj Institute of Management Studies | Mumbai |
| | |
| --- | --- |
| Career | Description  |
| Recruitment Manager: | In general, Recruitment Manager are responsible for finding and recruiting candidates for open position a company has. find candidates to fill job openings. |
| Outreach Coordinator: | An outreach coordinator usually works for a nonprofit, community, medical, or educational organization, and is involved in public relations, volunteer relations, and fundraising |
| Career Counselor: | The ultimate goal of a career counselor is to help clients land jobs they find meaningful, satisfying, and financially agreeable. To accomplish this, career counselors work closely with their clients, identifying their strengths, weaknesses, and interests |
| Financial Aid Officer: | A Finance Officer is responsible for all financial aspects of a business or organization. They manage the budget, prepare financial reports, and ensure that all financial transactions are conducted legally and ethically. |
Develop strategies: They are required to Develop strategies for maximum engagement.

keeps records: they have to Maintain a proper library of records and directories of all alumni members

Developing Programs: They have to Prepare hard copy training materials such as module summaries, videos, and presentations.
Key Performance Indicators
Engagement Score: They are required to help the employees grow and with good work they can boost employee engagement. 

Attendance: One metric could be how many alumni attend the events and functions that are held for Alumni

Feedback: The Best way to measure work efficiency is by getting Feedback from the employees.
Work Environment and Schedule
Career Coachs are usually found working in a School, college, or University, and typically can work in more than one institute which means they have to juggle multiple schedules. They might have shared office space at a particular university. Career Coachs typically work on an as-needed basis, which means their work hours can vary greatly from week to week. They may work full-time or part-time, and their hours may be irregular.
What is the Career Coach's salary?
Dean's salary in India ranges between ₹ 1.3 Lakhs to ₹ 38.0 Lakhs with an average annual salary of ₹ 14.5 Lakhs. however, salaries across India can vary due to various reasons such as experience level, organization, city, and more.
Being a Career Coach is a job of high responsibility as they have to manage the entire administration of the Schools, colleges, and universities. They have to oversee the budget, hire and relieve the faculty, etc which means that it is a very stressful job and needs years of Experience. Some deans are promoted from within their own institutions, while others are recruited from outside.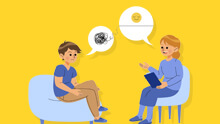 Take Career FREE Counselling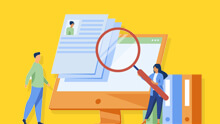 Looking for the right job??
Didn't find the right info?? Looking for a specific topics??