Commerce is a field for students interested in financial information/transactions, economic value trade, and so on. Many students pursue Commerce courses after 12th. 
Students interested in pursuing a career in business can choose from a variety of alternatives.
Candidates can enrol in the Commerce courses at the undergraduate (UG), postgraduate (PG), diploma, and doctoral levels. BCom, BBA, CA, CS, BBA LLB, BBM, BSc, and other UG Commerce courses are available to candidates. MCom, MBA, MPhil, MSc, and other PG Commerce courses are popular. In general, UG programmes in Commerce last three years, whereas PG programmes last two years. In general, undergraduate courses in commerce last three years, whereas graduate programmes last two years.
Accounting and Finance, Banking and Finance, Accounting and Taxation, Actuarial Science, Business Administration, Applied Economics, E-Commerce, Financial Accounting, Banking and Insurance, Human Resources, Entrepreneurship, Accounting and Auditing, and other specialisations are available in Commerce courses.
Commerce Courses-Eligibility Criteria
To pursue commerce courses after 12th with maths or without maths is one of the most perplexing topics for pupils.
As a commerce student in 12th grade, you must understand the fundamental ideas of economics, accounting, mathematics, and business studies. A solid understanding of these principles will aid you in your pursuit of additional education in the subject of trade.
Below mentioned is the eligibility criteria to opt for Commerce after 12th Courses:
| Graduation | Post-Graduation |
| --- | --- |
| Candidates who have finished their Class 12 or equivalent level of study in the relevant subject from a recognised board are eligible to pursue a UG degree in Commerce. | Candidates must have earned their graduation degree in the Commerce stream from a recognised college or university to be considered for admission to the PG level Commerce programme. |
| Candidates who have studied accounting, mathematics, and economics, among other topics, are also eligible to apply. | Students must have graduated with a minimum of a 50 percent aggregate or equivalent (it may vary from college to college) |
| Candidates in Class 12 who are awaiting results are also eligible to apply. | - |
Commerce courses after 12th
This list of commerce courses after 12th can be found here. Learn more about the course, its requirements. Some of the programmes below require candidates to have a background in mathematics, while others welcome individuals with any educational experience. 
| BCom (Honours) | BBA LLB | BCA (IT and Software) |
| --- | --- | --- |
| BCom Accounting and Taxation | BBA/ BMS | Chartered Accountancy (CA) |
| BCom Statistics | Cost and Management Accountant (CMA) | Company Secretary (CS) |
| BCom in Management Accounting and International Finance | BCom in Accounting | BCom Applied Economics |
| BCom Tourism and Travel Management | BCom Banking and Finance | BCom (General) |
| BCom Business Administration | BCom Marketing | Certified Financial Planner (CFP) |
Here is a list of admission tests for commerce students once they complete their 12th grade:
| Exam name | Conducting body | For course |
| --- | --- | --- |
| CA CPT (Chartered Accountant Common Proficiency Test) | Institute of Chartered Accountants of India (ICAI) | Chartered Accountancy |
| CSEET (CS Executive Entrance Test) | Institute of Company Secretary of India (ICSI) | CS (Company Secretary Certification) |
| CMA Entrance Exam | Institute of Company Secretary of India (ICSI) | CMA (Cost and Management Accountant) |
| St. Xaviers Admission test | St. Xaviers, Mumbai | BMS (Bachelor of Management Studies) and BMM(Bachelor of Mass Media) |
| NMIMS-NPAT | Narsee Monjee Institute of Management Studies (NMIMS) | Bachelor of Science (B.Sc) in Economics/ Finance, B.Com (Hons) and Bachelor of Business Administration |
| Delhi University Joint Admission Test (DU-JAT) | University of Delhi | BA (Hons.) in Business Economics and Bachelor of Business Administration in Financial Investments Analysis |
| Symbiosis Entrance Test (SET) | Symbiosis International University (SIU) | Economics and Management Programmes |
| IPU CET | Guru Gobind Singh Indraprastha University | BBA and B.Com (Hons.) |
| ACET | Institute of Actuaries of India (IAI) | Actuary Science Courses |
| CFP (Certified Financial Planner Exam) | Financial Planning Standards Board (FPSB), India | CFP (Certified Financial Planner) |
| BHU UET | Banaras Hindu University | B.Com (Hons.) Financial Markets Management, BA Economics and B.Com Hons. |
| LPU-NEST | Lovely Professional University | Management Courses |
| Patna Women's College B.Com Entrance Exam (PUCET) | Patna Womens College | B.Com |
Commerce Career Options and Scope
When a student initially enters this field, he is confronted with the following question:
What are the many career opportunities in the field of commerce?
One of the three basic and broad subjects of education is commerce. The Science stream and the Arts/Humanities stream are two other options. Commerce career options are in the private as well as the government sector.
A few of the main commerce jobs are in the accounts, banking, management, insurance and investments sector.
As an analyst, executive, banker, Sr. executive, or manager, you can work in the business sector. In the commercial field, there are numerous work prospects.
Depending on your degree's specialisation, you can pick from the following fields:
| | | |
| --- | --- | --- |
| Banks | Business Consultancies | Business Consultancies Foregin Trade |
| Educational Institutions | Investment Banking | Public Accounting Firms |
| Industrial Houses | Budget Planning | Multinational Companies |
Here are some of the job profiles which are available for candidates commerce courses after 12th:
Budget Analyst 

Auditor 

Chartered Management Accountant 

Chief Finance Officer 

Business Consultant 

Finance Manager 

Stock Broker 

Production Manager 

Management Accountant
Check out the table below for commerce job list and salary for Commerce students in India:
| Job Profile | Average Salary |
| --- | --- |
| Junior Accountant | INR 1.85L |
| Finance Manager | INR 9.6L |
| Business Executive | INR 2.99L |
| Investment Banker | INR 9.42L |
| HR Executive | INR 3.75L |
| Cashier | INR 2L |
| Accounts Executive | INR 2.70L |
| Senior Accountant | INR 4.06L |
| Bank Manager | INR 7.89L |
| Wealth Manager | INR 9.09L |
| Project Manager | INR 13L |
| Research and Development Manager | INR 11.73L |
| Data Analyst | INR 4.36L |
| Accounts Executive | INR 2.70L |
Top colleges for Commerce Courses
After completing 10+2 Commerce, students may be unsure of which college to attend. The top Commerce institutions should be chosen based on the admissions cut-off percentages. When we think about the best Commerce colleges in India, we immediately think of Delhi University. However, in India, DU is not the only choice. Others include Christ University in Bangalore and Presidency College in Kolkata.
The teaching faculty, placement training, infrastructure, and other criteria all play a role in determining which colleges are the best in India. After completing their 10+2 boards, students should carefully consider which college to attend. Students who have taken science in grades 11 and 12 can also choose commerce.
| Colleges | Cut-Off |
| --- | --- |
| Shri Ram College of Commerce, Delhi | 97.37% |
| Lady Shri Ram College for Women, Delhi | 98% |
| Loyola College, Chennai | 90-95% |
| Christ University, Banglore | ISC Board: Boys- 85% Girls- 88% Other State Boards- Boys- 94.50% Girls- 96.16% |
| St. Xaviers College, Mumbai | 80% |
| Narsee Monjee College of Commerce and Economics, Mumbai | 83% |
| Symbiosis College of Arts and Commerce, Pune | 75% |
| St. Joseph's College of Commerce, Bangalore | 90% |
| Hans Raj College, New Delhi | 88% - 91% |
| Madras Christian College, Chennai | 60% |
Commerce Courses Scholarships
Students can apply for a variety of scholarships in India and overseas to pursue their education in commerce. Scholarships are available for commerce students from both Indian and international colleges, allowing them to advance in this field without financial constraints. The table below lists some of the most popular scholarships for commerce students, along with their awards.
Name of Scholarship

Provided by

Awards

Sarla Devi Scholarships

Dharampal Satyapal Charitable Trust

Each of the 14 students in the Science stream will earn INR 75,000.

Each of the 50 students in the Arts stream will earn INR 20,000.

Each of the 40 students in the Commerce stream will earn INR 25,000.

Each of the 65 students enrolled in vocational courses would receive INR 15,000 in cash

CLP India Scholarship Scheme

CLP India

Students in classes 10, 11, and 12 can get up to INR 6,000 at one go.

Students enrolled in vocational, graduation, and postgraduate degrees can receive up to INR 18,000 in two 9,000-INR instalments.

Azim Premji University Undergraduate Scholarship

Azim Premji University

Students receive varying levels of financial aid depending on their financial situation, which may include:

Waiver of all tuition fees, as well as food and lodging expenses

Waiver of all or part of the tuition price as well as the accommodation fee

Waiver of part of the tuition price

For the fourth year, there will be no tuition fees.

Ranker Scholar Aptitude Test (RSAT)

Rankers Learning

Prizes, gifts, and cash rewards

Post Matric OBC Scholarship for CA/ CMA/ CS, Kerala

Backward Classes Development Department, Govt. of Kerala

The course fees will be refunded in full or in part.

IIM Calcutta Fellow Program

Indian Institute of Management, Calcutta

Stipend of INR 30,000 to INR 35,000 per month

Annual contingency award of up to INR 65,000 in the first year and up to INR 25,000 in subsequent years.

Additional funds of up to INR 50,000 are available for field research.

Other advantages

IIM Ahmedabad Fellow Programme in Management

Indian Institute of Management, Ahmedabad

Academic expenses such as computers, libraries, tuition, alumni, placement, and medical insurance are covered.

Monthly subsistence allowance of up to INR 39,300

A yearly contingency budget of INR 25,000 is set aside to cover the costs of research, photocopying, and books, among other things.
Additional funds of up to INR 1,75,000 are available for international seminars, conferences, and summer schools.

Accommodation (if available)

South Indian Bank (SIB) Scholarship Scheme

South Indian Bank Ltd.

Tuition payments will be reimbursed in full.

A monthly subsistence/hostel stipend of INR 4,000 is provided.

Commerce Ka Arjun Scholarship Program

Vidya Sagar Institute

A total of 100 students are chosen to receive a certificate, trophy, and an up to 80% scholarship.

The first-place winner will receive INR 31,000.

The second-place winner will receive INR 21,000 in prize money.

The third-place winner will receive INR 11,000 in prize money.

ICAI Commerce Wizard

Career Counselling Group (CCG), Institute of Chartered Accountants of India (ICAI)

Level 1 - Participation certificates are given to all participants.

Level 2 - The first prize winner will receive INR 1,00,000 as the first award.

The winner of the second prize received INR 50,000.

A consolation award of INR 500 and an appreciation certificate are given to the top 500 achievers.

There will be a certificate of participation which will be given to the participants

75 excellent scholarships will be awarded to wards of Indian Army, Navy, and Air Force personnel.

Fair and Lovely Foundation Scholarship

Hindustan Unilever Limited

Per student, a one-time stipend ranging from INR 25,000 to INR 50,000 is available.
The most common fields of study among Indian students are science and commerce. After tenth grade, most students are undecided about whether to pursue science or commerce. While both disciplines offer a wealth of work options, there are other considerations to consider before choosing one. One's inclination towards a particular field can be founded on rumour, but you don't want to make a judgement based on that. So, if you're undecided about which path to choose, here's everything you need to know about Science vs Commerce:
Pros

Cons

Commerce

Subjects You Haven't Seen Before: You'll be studying subjects you haven't seen before. Accountancy, business studies, and economics, on the other hand, provide insights into how things work in reality. As a result, many pupils find it exciting.

Limited Possibilities: However, pursuing a passion for science, particularly engineering, medicine, and biotechnology, is nearly impossible.

Entrepreneurship: It brings out the entrepreneur in every student. They also learn to evaluate costs and benefits, as well as the art of building things from the ground up.

Expertise in technology: The subjects increase your awareness of the financial and economic worlds. However, there is a lack of attention paid to the technical developments that are occurring around the world.

Science

Exciting Opportunities: With AI at its apex, the area of science is ripe for fresh experimentation, research, and invention.

Pressure: The themes are varied and necessitate regular study. As a result, in order to excel in any science subject, practise and revision are essential. Because conceptual clarity is also necessary. As a result, many students may experience academic stress.

Optional extras: A scientific student has an advantage over students from other fields. As a result, they have a broader range of options than commerce or arts students.

Extracurricular activities: As a result, a significant amount of time must be committed to studying. As a result, many students struggle to manage their time.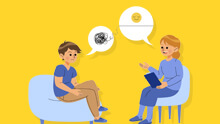 Take Career FREE Counselling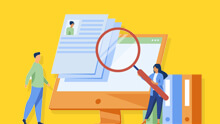 Looking For The Right Job??
Didn't find the right info?? Looking for a specific topics??