career and skills
Trending Career BLOGS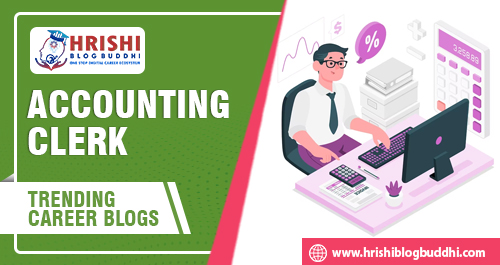 Do you have good interactive skills??  Pursuing an Accounting degree?? Then you can have a successful career as an Accounting Clerk!!
It is a demanding job profile in the accounting and bookkeeping industry. Read this blog and know everything about the account clerk profile. It will definitely help you make a better career.
Roles and Responsibilities
There are numerous duties/ jobs that an accounting clerk is responsible for tackling on an everyday basis. It also includes cumulative tasks that are totally resolved on a more long-term basis. There are various tasks performed by the accounting clerk may perform, some of the most general tasks are following:
An accounting clerk is responsible for performing basic accounting tasks and assisting with the maintenance of financial records for an organization. Some common job profiles of an accounting clerk may include:
1. Accounts Payable Clerk: An accounts payable clerk is responsible for processing and paying invoices from vendors, maintaining vendor records, and reconciling vendor statements. They also track and report on expenses and manage the organization's cash flow.
2. Accounts Receivable Clerk: An accounts receivable clerk is responsible for billing customers, tracking payments, and following up on unpaid invoices. They also maintain customer records and reconcile customer accounts.
3. Payroll Clerk: A payroll clerk is responsible for processing employee payroll, calculating wages, deducting taxes and other withholdings, and ensuring that employees are paid accurately and on time. They also maintain payroll records and reconcile payroll accounts.
4. General Ledger Clerk: A general ledger clerk is responsible for maintaining the organization's financial records, including preparing journal entries, reconciling accounts, and assisting with the preparation of financial statements.
5. Bookkeeper: A bookkeeper is responsible for recording financial transactions, maintaining financial records, and reconciling accounts. They also assist with the preparation of financial reports and may assist with payroll or other accounting tasks.
Overall, the role of an accounting clerk is to support the accounting department and ensure that financial records are accurate and up-to-date
Some of the professional requirements of the accounting clerk job profile are as follows: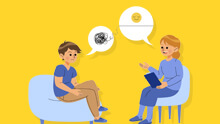 Take Career Free Counselling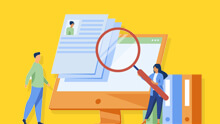 Looking For The Right Job??