Bachelor of Mass Media, or BMM, is one of the most popular courses among Class 12 students. BMM is a three-year undergraduate degree program. BMM course focuses on the various forms of mass media communication, such as newspapers, magazines, films at the cinema, radio, and television.

In today's world, the media is an appealing job option for Indian youth. Candidates who have interest in journalism and media can pursue this course. Candidates with a Bachelor in Mass Media course have a wide range of work prospects. Candidates will also learn other important skills such as research aptitude and verbal and presenting abilities during the training.

The Bachelor of Mass Media career in India was created to develop a more creative and innovative approach to journalism and mass communication. Digital and Internet media, as well as related aspects, are covered in the BMM academic courses. It could be a good fit for you if you have a passion for or interest in the media.
Bachelors of Mass Media (BMM) Career Requirements
To become a BMM graduate, first, you need to pass 10+2 with a minimum percentage. So that, you can take admission to the best college for bmm course. You need to maintain a proper cgpa for getting a job. You can also pursue a master's degree if you want to. Other than, these skills a BMM student should have the following skillset
Creativity
Research skills
Communication skills
Analytical skills
Interviewing skills
Confidence
Networking skills
Problem-solving skills
| 10+2 class | Bachelor's degree |
| --- | --- |
| Must pass 12th from a recognized board | For a bachelor's degree apply to a college |
| Have a minimum score of 50-60% (for general) 45% (for reserved candidates) | There is no upper age limit. You can take admission either with merit or an entrance exam. |
Admissions to the three-year Bachelor in Mass Media course will be based on the admission policies of specific Indian mass media colleges. Aspirants will be admitted to colleges in a variety of ways. Media colleges in India use one of two admissions methods: merit-based or entrance test-based.
Entrance-exam based BMM colleges
| Exam name | Conducting Body | Mode |
| --- | --- | --- |
| SET | Symbiosis International University | Online |
| St. Xavier BMM Entrance exam | St. Xavier College Mumbai | Computer-based test |
| IPU CET | Guru Gobind Singh Indraprastha University | Offline |
SET –  This is a university level entrance exam conducted by the Symbiosis International  University.

St. Xavier BMM Entrance Examination – The St. Xavier College Mumbai, conducts an  Entrance examination for its admission to the BMM course. 
Important facts about BMM course
Bachelor of Mass Media is the full form of BMM.

The duration of the BMM is three years.

The BMM course is only accessible in full-time format.

The complete BMM curriculum is broken down into six semesters. Effective Communication Skills, Fundamentals of Mass Communication, Principles of Marketing, Print Production and Photography, and other topics are covered in the

BMM course

.

Editor, photojournalist, news reporter, film director, illustrators, sound engineer, and many other BMM job descriptions are available.

The typical annual course fee for the BMM programme is between INR 10,000 and INR 125,000.

The majority of BMM admissions will be based on a merit list. Some colleges and universities, on the other hand, prefer to use entrance examinations as part of their admissions process.
BMM is a three-year program that is broken down into six semesters. Candidates normally have to choose a specialization in the last semester, such as journalism, advertising, or public relations. Most Indian colleges follow and study the following list of disciplines throughout their curricula. While a few universities make slight changes, the foundation of the BMM topics is the same across the board.
Semester 1
Effective Communication skills - I
Fundamentals of Mass Communication
Introduction to Computers
Landmarks Events in the History of World
Introduction to Sociology, The Sociology of News and Social Movements in India
Semester 2
Effective Communication Skills - II
Political Concept and Indian Political System
Principles of Management and Marketing
Introduction to Physiology
An introduction to Literature
Semester 3
Introduction to Creative Writing
Introduction to Public Relations
Introduction to Media Studies
Understanding Cinemas
Semester 4
Introduction to Advertising
Introduction to Journalism
Print Production and Photography
Radio and Television
Mass Media Research
Semester 5
Advertising in Contemporary Society
Copywriting
Advertising Design
Consumer Behaviour
Media Planning and Buying
Brand Building
Semester 6
Press Law and Ethics
Broadcast Journalism
Business and Magazine Journalism
Internet and Issues in Global Media
News Media Management
Post Graduation after BMM
After completing the BMM course, a candidate may seek employment or pursue a postgraduate degree. Following the completion of a BMM course, some common PG courses that can be pursued includ
MBA

Masters of digital media

Master of mass media

Master of journalism and mass communication

PGDM in Mass media

PGDM in management courses
Job profiles of BMM Graduates
In India nowadays, a person who has completed a Bachelor of Mass Media (BMM) course has a multitude of job options. However, a BMM graduate's employment titles are mentioned below.
| Job Profile | Job description |
| --- | --- |
| Columnist | On behalf of the organization, the individual is responsible for managing a severe issue and publishing articles relevant to dynamic agendas. |
| Editor | The individual must work as an editor and strive to highlight his or her knowledge and abilities. |
| Freelance writer | The same functions and responsibilities include writing articles and stories for the organization, which are assigned to him on a part-time basis. |
| News Analyst | The employee must examine, correct, and verify the accuracy of the news that will be published in digital/print media. |
| Journalist | In terms of publication, the profound credential necessitates a massive amount of talent and investigation. On behalf of print/digital media, they present all of the authentic features to the public. |
| Proof-reader | Aspirants must give outcomes in terms of rechecking and making the article's content error-free, as well as avoiding plagiarism |
| Correspondent | In the absence of the leader, the professional must be a member of the core team and work for the company, with additional obligations such as formatting and knowledge of plagiarism rules. |
Top recruiters of BMM graduates
Times Now

Star World

PayTM

Hindustan Times

Media Channels

Star World

Sab TV

Indian Express

Zee network
| College name | Location |
| --- | --- |
| International Institute Of Management Media And I.T. | New Delhi |
| St. Xaviers College (SXC) | Mumbai |
| Loyola College | Chennai |
| St. Andrew's College of Arts, Science, and Commerce | Bandra West, Mumbai |
| IIFA Multimedia | Banglore |
| Amity University | Lucknow |
| National Institute Of Mass Communication And Journalism - [NIMCJ] | Ahmedabad |
| MIT World Peace University (MITWPU) | Pune |
| Vivekananda Institute of Professional Studies (VIPSS) | New Delhi |
| Indira School of Communication (ISC) | Pune |
BMM course graduates have a plethora of options waiting for them; all they have to do is seize them. Companies, government organizations, and public institutions may have openings in fields such as:
Broadcasting

News reporting

Editing

Advertising

Telecommunications

TV Channels

Websites
Scholarship program for students in BMM
Depending on their grades in 12th grade or their achievement on the Entrance Exam, many universities grant students scholarships. Scholarships are given out by state governments or private universities depending on grades or merit in the 12th grade. If they offer an entrance exam, the results will be used to award scholarships.

The government offers a number of scholarship possibilities through numerous programs, such as the Prime Minister Special Scholarship Scheme. The government of India grants scholarships based on caste and minority groups.
Internships program for BMM Students
It is important for students of every field to pursue internships. Internships help them to get experience working in a professional environment. Students of BMM should also look for relevant internships.

Candidates can go for paid as well as unpaid internships. It will help you to enhance your professional skills.
Advantages and Disadvantages of BMM
The Bachelor of Mass Media, or BMM, program is in high demand these days due to the growing demand for skilled media professionals in a variety of industries.

A BMM graduate can find work in a variety of positions with good 

Students will find this profession to be very promising and gratifying in terms of a career.

The course aims to provide students with a solid foundation of effective communication and creative skills. 

It assists individuals in obtaining writing employment and improving their communication abilities.
You have to work for long hours. 

Sometimes, to cover the news you have to go to odd locations and deal with several types of people.

You have to keep yourself updated every time with all the news.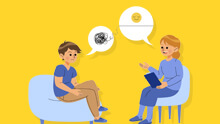 Take Career Free Counselling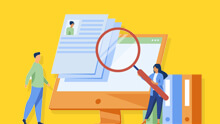 Looking For The Right Job??
Didn't find the right info?? Looking for a specific topics??