The action of systematically directing the distribution and relaying of information between a person or organisation and the broader public is known as public relations (PR). This course is designed for students who think logically and use logic and common sense to see the benefits and drawbacks of various ideas, assumptions, or solutions to a variety of issues. Public speaking, creating speeches and scripts, recognising the mindset of the listener, disseminating useful knowledge, and attempting to explain technical issues are among the public relations strengths instilled in candidates during the course.
Public relations and branding are different in that PR is handled and given by outside groups, whereas branding is not. The action of systematically directing the dissemination and relaying of information between a person or organisation and the broader public is referred to as public relations. Public relations is to educate the media, potential clients, investors, sponsors, employees, and other stakeholders, resulting in a positive or friendly perception of the firm, its management, products, or policy decisions.
Professionals work as public information managers in a variety of industries. These professionals operate in nonprofit and even some for-profit organisations, such as public relations and advertising firms, private enterprises, and government agencies. Account administrator, account director, account supervisor, and public relations manager are some of the main responsibilities in public relations. The free distribution of media information is the focus of the public relations course, which includes press releases, editorial material, and advertising for the same.
Course Highlights - Public Relations
| Degree Name | Public relations course |
| --- | --- |
| Duration | Bachelor's in Public Relations- 3 years PG Diploma in Public Relations- 1 year Master of Arts in Public Relations- 2 years |
| Eligibility | Bachelor's Degree- 10+2 from a recognized educational Board PG Diploma- 50% marks in Bachelor's degree |
| Degree level | Undergraduate |
| Admission process | Merit-based and entrance examination |
| Course Fees | INR 50,000- INR 3 lakhs |
| Entrance Exams | IIMC, Jamia Millia Islamia, Symbiosis, Indian Institute of Journalism & New Media (IIJNM) |
| Jobs Positions | Public Relations Manager, Public Relations Officer, Customer Service Manager, Events Executive |
| Expected starting salary | INR- 2- INR 4 LPA |
Skills required for Public Relations
| Good Communication Skills | Understanding |
| --- | --- |
| Practical | Logical |
| Reasonable | Helpful |
| Enthusiastic | Hard Working |
| Interpretative | Observant |
| Pragmatic | Interested |
Eligibility Criteria for Public Relations
A Bachelor's degree in public relations, communications, marketing, English, or business is typically required of public relations professionals. Through all of these programmes, students build a portfolio of projects that showcase their abilities to future employers. We've gone over the requirements for a B.A., PG Diploma, and M.A. in Public Relations.
| Courses | Eligibility Criteria |
| --- | --- |
| BJMC | The candidate must have completed Class 12 in any subject from a recognised board with a minimum grade point average of 45%. |
| BA in Mass Communication and Journalism | The candidate must have completed Class 12 in any subject from a recognised board with a minimum grade point average of 45%. |
| BMM | The candidate must have completed Class 12 in any subject from a recognised board with a minimum grade point average of 45%. |
| MJMC | The candidate must have completed a BJMC/BMM/BA in Journalism and Mass Communication or a related discipline from a recognised university with a minimum grade point average of 50%. |
| | The candidate must have completed a BJMC/BMM/BA in Journalism and Mass Communication or a related discipline from a recognised university with a minimum grade point average of 50%. |
| PG Diploma in Public Relations | The candidate must have completed a BJMC/BMM/BA in Journalism and Mass Communication or a related discipline from a recognised university with a minimum aggregate of 45%. |
Admission Procedure for Public Relations Courses
Choose a University or College: The first step is to look for colleges or universities that offer public relations courses. Examine the costs, available seats, and the course's qualifying requirements.
 Apply for the Course: After learning about the university that offers the programme, go ahead and apply for admission. Fill in all of the essential information and pay the application cost. Because application forms are only available for a limited time, the candidate should be well-informed on the facts ahead of time.
Admissions methods: Universities and colleges will either hold entrance examinations or give admission based on merit. Candidates for postgraduate studies must hold a bachelor's degree.
Results: The merit list is made up of selected and qualified candidates. The student must obtain the appropriate rank and percentage in order to be considered for admission.
Counseling: The candidate must attend a university-sponsored counselling session to reserve a seat, submit paperwork, and pay fees in order to be admitted.
Subjects for Public Relations Course
Bachelor of Public Relations (BPR) Syllabus as mandated by various Universities and Colleges.
| Corporate Public Relations and Communications | Community Relations |
| --- | --- |
| Employee and Member Relations | Financial Relations |
| Issues Management | Industry Relations |
| Development and Fundraising | Media Relations |
| Government Affairs | Introduction to Mass Communications and Public Relations |
| Special Events | Marketing Communications |
| Public Affairs | Publicity |
| Writing Skills for Media | Theory of Practicing & Advertising |
| Seminar | - |
The PG Diploma in Public Relations is designed to assist applicants in learning the most up-to-date tactics for staying competitive in today's quickly changing communications landscape. Through this curriculum, students learn how to engage effectively with reporters, understand their needs, and attract attention.
The following is the syllabus for the PG Diploma in Public Relations as mandated by various universities and colleges.
| Public Relations Writing | Electronic Public Relations |
| --- | --- |
| The Marketing Environment | Strategy and Corporate Environment |
| The Theory and Practice of Public Relations | Political Economy of Public Communication |
| Society and Representation | Public Affairs & Lobbying |
| Television and Radio | Communication Theory and Public Relations Applications |
A Master of Arts in Public Relations is a postgraduate communication and information course. Press releases, web content, and marketing are all used in public relations to promote independent media. Students create and implement marketing initiatives as part of their education. They begin working in a professional context through internship programmes. The curriculum provides applicants with expertise in traditional PR theory and practise, as well as an analysis of current trends and issues in the profession. This is a two-year professional degree that leads to a variety of work options in many fields following successful completion.
Candidates must have logical thinking skills, such as applying logic and common sense, in order to recognise the advantages and disadvantages of prospective solutions, hypotheses, or approaches to problems. Aspiring students are capable of managing their time effectively, both their own and that of others. Another strong aspect of the programme appears to be personnel resource development. It's all about motivating people, influencing and leading students as they work. Students should also have cultural awareness, such as being aware of others' behaviours and understanding why they react the way they do.
| PR & Marketing Communication | Public Relations |
| --- | --- |
| Applications of Public Relations | Introduction to Public Relations |
| Master's Thesis | Management of Public Relations |
| Information Resources Management | Ethics and Public Relations |
| Organisational Behaviour | Case Studies in Public Relations |
Top 5 colleges for Public Relation Courses
In the previous several years, we've had the opportunity to visit various public relations institutes in Mumbai, NCR, and Bangalore, where (after graduate) PR education is taught and where PR companies recruit. We chose these five after considering a variety of aspects like as curricula, job possibilities, affordability, location, industry connections, infrastructure, and alumni network:
Xavier's Institute of Communications (XIC), Mumbai 

School of Communications & Reputation (SCoRe)

Symbiosis' Institutes: SIMC, Pune & SSMC, Bangalore

Delhi School of Communications (DSC), Delhi

Indian Institute of Mass Communications (IIMC), Delhi
Career in Public Relations
Graduates can work in a variety of industries, including industrial public relations and corporate communications, where they will be schooled in political public relations. The corporate sector, agricultural public affairs, education, media, and media relations are all covered by a variety of professional specialties. It increases awareness and critical analysis of public relations' role and procedures in institutions and culture, as well as practical knowledge for PR design and implementation, such as analytical skills and expertise, as well as understanding and appreciation of the goals that arise from PR as a strategic management methodology. The curriculum is useful for learning about current tactics for success in the quickly changing communications environment, as well as how governments use public relations for a variety of purposes. Writing press releases, scheduling press conferences, developing PR events, discussing them, listening to unfavourable news, and dynamically using online and social networking sites are all abilities that graduates learn. They know when and how to communicate with the media, what their needs are, how to optimise positive advertising, and how to minimise unfavourable exposure for their clients. Candidates may choose this course as a potential career opportunity, and there are numerous possibilities to choose from.
Job profiles in Public Relation Course
| Job Profile | Job Description |
| --- | --- |
| Communication Specialist | Communications specialists aid businesses by maintaining all aspects of security and external interaction, as well as representing the company's operations to the public. They write press releases, respond to media requests, assemble documentation, and plan events and press conferences. Communications professionals create and implement a communication strategy that includes media coverage and the creation of social media content. They research and compose the organization's news releases, online content, blog posts, journals, and newsletters. They learn and maintain a thorough awareness of the organization's principles, beliefs, and goals, and they genuinely delegate authority. |
| Public Relations Manager | To maintain the client's positive image, the Public Relations Officer is in charge of implementing promotional programmes, planning events, and communicating with the press. A public relations officer is primarily in charge of maintaining a company's popularity. They use all forms of media and networking to establish, maintain, and manage their clients' credibility. |
| Customer Service Manager | A customer service manager, often known as a customer service supervisor, ensures that a company's employees are happy. It should be their role to provide exceptional customer service by managing and inspiring the support team, implementing reward programmes, and developing customer service objectives. |
| Research Analyst | A Research Analyst conducts research and provides data and knowledge to assist a company in marketing its services and goods. They collect data like client preferences, expectations, requirements, and purchase habits, then analyse it using statistical methods and software. |
| Events Executive | Event executives, also known as event organisers, carry out tasks such as locating and scheduling venues, collaborating closely with customers and vendors, handling logistics, budgeting and bookkeeping, risk management, and providing event documentation. Marketing, industry, and social occasions are all planned and organised by event managers. They are in charge of maintaining a range of activities, maintaining engagement with the intended audience, and ensuring that the event's advertisement is properly promoted. The evolution of a corporation or organisation is heavily influenced by events. |
| Guest Relations Officer | A Guest Relations Officer, also known as a Guest Services Manager or a Guest Services Associate, is a customer service representative who welcomes visitors to the resort. From escorting guests to their rooms to dealing with reservations, Guest Relations Officers provide a pleasant and comfortable stay at a hotel. They also handle tourist comments, assist with the check-in process, and demonstrate all amenities, such as pool facilities and eateries. |
| Public Relations Officer | Public relations officers are in charge of keeping an organization's public relations in good shape. These professionals frequently prepare press releases, represent the institution for which they work, and complete a variety of other tasks. |
| Media Relations Officer | A Media Relations Officer uses a variety of media, as well as planned marketing campaigns and public relations initiatives, to develop and maintain a positive image for a company, agency, public persona, or product. |
| Public Relations Director | A Public Relations Director holds a powerful job that includes supervising or coordinating PR efforts such as written comments or conferences, as well as dealing with other officials. |
Top Recruiters for Public Relation Course
Students with this specialty can work in the following fields:
Government Organizations

International Public Relations

NGOs

Tourist Agencies

College and Universities

Social Media Agencies

Entertainment Industry

Police Departments

Social Welfare Schemes

Banking Sector

Indian Civil Services

Community Health Centres

Political Parties

Hotels 

Sports Arena
Top PR firms in India

Genesis Burson-Marsteller

Waggener Edstrom

MSLGroup India

Weber Shandwick

Edelman

Adfactors PR

Perfect Relations

Avian Media

Text100 India

The PRactice

H+K Strategies India

Golinopinion

Cohn & Wolfe Six Degrees

Aim High Consulting

PR Pundit

Concept
Average Salary after Public Relation Course
The average monthly income for students with a public relations diploma ranges from INR 20,000 to INR 70,000, depending on the student's institution, degree, skill, and experience. Candidates with more experience in this industry will almost certainly be offered higher compensation.
Depending on abilities and education, a beginner's pay package in PR could range from INR 15,000 to INR 20,000. They could earn anything from Rs three lakhs to four lakhs per year if they accept a position as Personal Secretary to the CEO. Public relations executives, managers, and officers make between two and six lakhs rupees per year, approximately seven lakhs rupees, and eight to nine lakhs rupees per year, respectively. Communication professionals make between four and five lakhs rupees a year. Research analysts are also paid well, with annual salaries ranging from three lakh to four lakh rupees.
| Level | Average monthly salary |
| --- | --- |
| Entry-level | INR 15,000 |
| Mid - Level | INR 20,000 to INR 70,000 |
| Top - Level | INR 50,000 and above |
Scope in Public Relations
Students with a diploma or degree in this field may have numerous options. Candidates can work in a variety of public relations settings, including colleges, government agencies, non-governmental organisations (NGOs), social welfare programmes, the financial sector, twitter and Facebook, as well as other social media platforms, and health clinics. With more businesses using media-facing networks like Twitter, Facebook, and Instagram, these organisations have a lot more possibilities to improve their image through individual interactions with the public. As a result, companies will require strategic communications specialists to oversee these activities. PR might be an effective image development approach for brands, leaders, public figures, NGOs, and hospitals to use their strengths in moulding public opinion. SubjectsWith each passing year, the demand for public relations specialists grows as many multinational firms see India as a huge profit centre, and even domestic organisations are recognising the importance of credibility and good customer communications.
A bachelor's degree in public relations is a three-year undergraduate programme with six semesters, or two semesters every year. In general, the discipline is concerned with efficiently passing knowledge from an institution or public figure to a different audience in order to retain ties.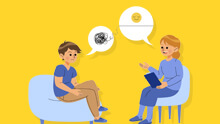 Take Career FREE Counselling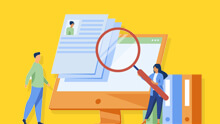 Looking for the right job??
Didn't find the right info?? Looking for a specific topics??