First of all, we should understand what is UI and UX design? Let us get a sneak peek of both the terms.
UI Design– UI or User Interface Design means developing the interface of the software or devices. Text, colors, backgrounds, icons, and moving elements are all part of UI design. As a result, a responsive UI design and graphic design are interlinked.  UI focuses on the overall look of the design.
UX Design – UX or User Experience design is the process by which design teams create products that give users meaningful and relevant experiences. They focus on making the website or software user-friendly. 
Both terms are often used interchangeably. But there is a slight difference between ui and ux. While UI is concerned with the appearance of a digital product, UX is concerned with how all of the UI aspects interact to provide a seamless user experience. A designer can easily make his career in both the skills. Let us understand who are UI/UX designers.
A UX/UI designer is a person who focuses on the aspects, visualization, and user experience. UI and UX developers bring a product or service to life by making it visually appealing, user-friendly, and accessible. Gathering user needs, designing graphic elements, and creating navigation components are all responsibilities of a UI/UX Designer. 
They're in charge of designing user interfaces that match users' needs and provide an intuitive, user-friendly experience. They create the user interface and research how the design should be structured, employing a variety of best UI design techniques. A UI/UX designer's job is to make sure that the product they create is simple to use and navigate through. 
UI/UX Designer Requirements
To become a UI/UX Web Designer, you need to have appropriate skills in knowledge of the field. First of all, you need to have a bachelor's degree in the appropriate field. After that, you can go for a master's degree or start seeking a job. You can also go for a certification in the field from a recognized institution. Besides these basic requirements, you should also need some unique designer skills.
The following are some such skills–
Collaboration

Wireframing and UI prototyping

UX Writing

Visual Communication

User Empathy

Interaction Design

Communication skills

Coding

Analytics

Good knowledge of presentation tools

Time management

Good interpersonal skills

Creativity
UI/UX Designer Eligibility
It is necessary to meet some of the field's eligibility standards to become a successful user experience designer. The following are the qualifications you must meet:
| 10+2 Class | Bachelor's Degree | Master's degree |
| --- | --- | --- |
| Passed from a recognized board | Have a degree from an accredited college | Have a master' degree from an accredited college |
| Minimum marks from any stream (Science, Commerce, or Arts) | Must clear the degree with at least minimum passing marks. | Must clear the degree with good marks to get a job in a reputed company. |
How to become a UI/UX Designer?
The following steps will help you to learn how to become a UI/UX Designer-
First of all, you should pass the 10+2 class from any educational board. You can choose any stream and get at least minimum marks to get admission to a university.

Now, you have two options. First to get a bachelor's degree in any relevant designer course. Second, you can pursue a UI & UX Certification Course from any reputed institute. 

If you want to pursue a bachelor's degree, you need to clear the entrance exam or basic criteria of the university. If you want to do a certification course, then you can simply take admission to the institute and earn the certificate. After that, you can start practicing and seek a job.

But, you can also enroll yourself in a university to study for a master's in UI/UX design. To study further, you can apply for a doctorate in UI/UX designing.

After that, you can develop the necessary skills which a designer needs. Then, you can start working and seeking employment.
Some UI/UX Designing Course
| Bachelor's course | Master's course |
| --- | --- |
| BDes in User Experience Design | MDes in User Experience Design |
| BDesign in Communication Design | MDes in Interaction Design |
| BDes UX | Master of Design in UX |
| BDes in Interaction Design | --- |
| BDes in Visual Communication | --- |
| BCA (Design-Animation/Graphics/UI-UX) | --- |
| BDes in Transdisciplinary Design | --- |
Entrance Exams for UI/UX Designer Course
| Exam Name | Conducting Body | Frequency | Exam Mode |
| --- | --- | --- | --- |
| NIFT (National Institute of Fashion Technology) Exam | National Institute of Fashion & Technology | Once in a year | Offline |
| NID (National Institute of Design Aptitude) | National Institute of Design | Once in a year | Offline |
| UCEED (Undergraduate Common Entrance Examination for Design ) | IIT Bombay | Once in a year | Online |
| CEED ( Common Entrance Examination for Design ) | IIT Bombay | Once in a year | Online and Offline |
| Pearl academy entrance exam | Pearl Academy | Once in a year | Offline |
| SAT India (Scholastic Assessment Test India) | Educational Testing Service (ETS) | 5 times annually | Offline |
Software that every UI/UX designer should know
Sketch- The sketch is a fascinating design tool for UI UX responsive design

that is specifically designed for building UX/UI for mobile and web apps. A simple tool that assists designers in creating unique designs that readily integrate with other applications.
Invision Studio- InVision Studio is another outstanding UX design tool that combines design, prototyping, and collaboration to produce a flawless design process.
Figma- Figma is the newest addition to the family of UI design tools that assists making a responsive UI design

in quickly assembling and building interfaces. Figma is a cloud-based platform that allows numerous people to collaborate on a project at the same time.
Adobe XD- Adobe XD, created by Adobe Inc., is one of the most widely used UX design tools. Adobe XD supports Vector Designing to provide a good user experience.
ProtoPie- ProtoPie, a prototype tool for smart devices, is considered the finest alternative among designers. Prototypes created with ProtoPie, on the other hand, may be tested on real devices.
Sector and Industries for UX/UI designer
UX/UI design is a booming discipline, and a good UX/UI Designer can find work in a variety of industries. The following are some of the most common job openings for UI/UX Designers:
Manufacturing companies

Banks

Financial services organizations

Educational institutions

Consulting firms

Specialist software development companies

Self-employment

Telecommunications companies

Public sector organizations
Job roles of a UI/UX Designer
After completing a User Experience Design course, an applicant has the option of continuing their studies in a related field or getting a job. The following are some of the most well-known job titles for a UI/UX Designer:
| Job Profile | Job Description |
| --- | --- |
| UX/UI Designer | A UX designer's responsibilities include doing user research, writing UX copy, designing, validating with users, and selling the design solution to improve the company. |
| User Researcher | UX/UI researchers concentrate on all aspects of research. They gather both qualitative and quantitative data about how people think, feel, and behave by researching with real users. |
| Content Strategist | A content strategist is someone who creates and manages social media marketing. They also oversee marketing efforts, develop strategic alliances, and track engagement. |
| Usability Tester | The office systems and norms are supported and applied by the Usability Tester. In the project group, the task champions the client's needs to build client-focused products and services. |
| Product Designer | A Product Designer is in charge of an item's client experience and is usually in charge of the business objectives and goals set by item management. |
| UI/UX Design Manager | A good UX/UI design manager handles workstreams and personnel resources while coordinating with a team of designers. They are in charge of the team and their tasks. |
| Information architect | The most important task is to make the material appealing and understandable to the audience. It comprises technical writing, web development, graphic design, and the construction of written formats. |
The work description of UI/UX Designer
A typical job description for a UI/UX designer includes a mix of important responsibilities and qualifications. UI/UX designers have a wide range of responsibilities. Daily, a UI/UX designer must execute the following tasks:
Exploring the user experience design needs for our digital assets.

Creating and designing a comprehensive brand UI/UX design approach.

Wireframes, visual and graphic designs, flow diagrams, storyboards, site maps, and prototypes are all used to create high-quality UX design solutions.

Incorporate customer feedback, usage analytics, and usability results into the design to ensure that the customer's voice is heard.

Performing post-launch metrics analysis to inform design/UX optimization efforts

Understand how to use prototype software like Sketch and Invision.

Testing all the UI/UX elements. Elements such as CTAs, banners, page layouts, page designs, and target links for landing pages.

Detecting and resolving user experience issues (e.g. responsiveness)
Top recruiters for UI/UX Designer
Top colleges for UI/UX Design UG Courses
| Colleges | Location |
| --- | --- |
| National Institute of Fashion Technology | Different locations in India |
| National Institute of Design | Ahmedabad |
| Indian Institute of Technology (IIT) | Bombay |
| Pearl Academy | Different locations in India |
| MIT-ADTU- Art Design & Technology University | Pune |
| Industrial Design Centre | Mumbai |
| Indian School of Design and Innovative | Mumbai |
| Centre for Product Design and Manufacturing (CPDM) | Banglore |
| IIT Guwahati - Department of Design | Guwahati |
| Symbiosis Centre of Design | Pune |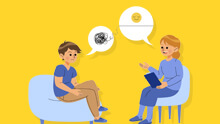 Take FREE Career Counselling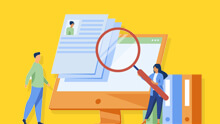 Looking for the right job??
Didn't find the right info?? Looking for a specific topics??