In this era of digitalization and technology, people are fascinated to make a career in this field.  Over time, this industry has experienced remarkable expansion. It is financially rewarding for someone to pursue a career in this field. There are a variety of professions to pick from. One of the most popular and distinctive professional options is website designing course.
Website designing is the process of creating a new website. Web design is a type of graphic design that is helpful to create and style a website. Graphic design, webpage layout, and content creation are all part of the process.
Who is a website designer?
A web designer is a person who develops and prepares a website. The primary responsibility of a web designer is to create web pages. A web designer might operate as a freelancer or for a firm. A web designer produces a website's style, layout, and features. The position necessitates a working knowledge of both graphic design and computer programming.
As a professional web designer, the candidate must possess sufficient technical and programming knowledge. They not only build websites but also remodel and update them regularly. We will discuss the profession of a website designer further in this article.
Website Designer Requirements
To become a web designer, you need to pass the 12th class with at least a minimum percentage. After that, you should pursue a bachelor's degree or a diploma in web designing course. You can also enroll yourself in a master's degree in website designing. These are the basic requirements to take a web designing full course. 
In addition, the aspirant also needs some soft as well as technical skills. These skills help them to stand out from the crowd. Let us check out some special skills that a candidate should possess-
Communication-

A designer's ability to stay in touch and communicate effectively is also essential. As a result, make an effort to strengthen your communication abilities.

Project management-

In practically every sector, project management is a necessary ability, and web design is no different. Good project management abilities are beneficial to both the project and your career.

Customer service-

For a skilled web designer to acquire consumers and get greater results, they must provide excellent customer care.

Discipline –

Web designers and freelancers, in particular, require discipline to aid productivity and meet deadlines that constantly seem to sneak up.  

Interpersonal skills-

Web design is rarely done by a single person. You may have to speak with folks who aren't designers and describe your vision for the project in simple words.
IT skills to become a Professional Website Designer
Besides soft skills, a candidate should have some technical skills as well. The following are some of the skills that you can pursue-
HTML-

The most important skill to master for web design is HyperText Markup Language, which serves as the foundation for practically all websites.

CSS-

While HTML is responsible for the structure of a business website, CSS, which is used in conjunction with HTML, is responsible for the visual appearance.

JavaScript-

JavaScript is a complex programming language for handling a website's interactive elements. It works nicely with HTML, allowing it to power movies, search bars, and other features.

Design Tools-

To succeed in the field of web design, you'll need a thorough understanding of common design tools. You'll need to understand Photoshop, Adobe, Mockplus, and a variety of other programs.

Responsive Design-

As the popularity of mobile web browsing grows, web designers will need to grasp responsive design more than ever.

Color Theory-

You should be familiar with the color wheel as a designer and how complementary, contrasting, and analogous colors interact.

User Experience (UX)-

The user experience is fine-tuned through web design. To put it another way, you need to make the page fun to use and navigate.

Typography-

 Good web designers should have appropriate knowledge about typography. There are numerous resources available on the internet to help you expand your typographic knowledge.
| Stream | Graduation | Diploma | Post-Graduation | Technical Skills |
| --- | --- | --- | --- | --- |
| The candidate should clear class 12th. | The candidate should pursue a Bachelor's degree from a recognized college. | If you don't want to pursue a bachelor's degree, you can go for diploma courses. | The candidate can also pursue a master's degree in web designing. | The candidate should possess the necessary technical skills. |
| You can pass 12th from any stream (Commerce, Arts, or Science) | You should enroll in the course related to web designing. | Diploma courses in web designing from a recognized institution. | You should enroll in the course related to web designing | Some skills such as HTML, CSS, JavaScript, and many more. |
| Try to gain at least a minimum percentage to get admission in colleges. | Try to gain at least a minimum percentage. | You will get a certificate after completing the diploma course | Try to gain at least a minimum percentage. | --- |
How to Become a web designer
The following are the step that you should follow to become a website designer-
Decide the genre-

In the field of website designing, there are several job roles available. First of all, you need to choose in which field you want to go. Then only, you will get the necessary qualification and skills as per the role.
Get the necessary education –

Now, after choosing the type of designer you want to be. You have to get the required education. It means you should pursue a bachelor's degree, diploma, or certificate course in the relevant field. You can also study PG for getting higher education.
Train yourself with essential IT skills-

After getting the formal education, the candidate should train themself with the technical skills. These technical skills are the key to their success as web designers. The list of some technical skills is already mentioned in the article. Make sure to get training from a reputed institution.
Apply for internships-

After getting all the education and training, it's time to start working. Now, the candidate has to practice their skills and creativity. For this, they can apply for internships in any company. The companies will help them to gain the necessary work knowledge and experience.
Start Working-

Now, you are ready to work. You should start finding a job in a corporation. You can also work as a freelancer and work on a contract basis. Another option is to start your designing firm and start earning.
Top web designing courses with certificate
| Degree course | Diploma Course | Certification Course |
| --- | --- | --- |
| B.Sc in Multimedia and Web Design | Diploma in Web Designing & Software Development | Certificate Course in Internet & Web Designing |
| B.Sc in Graphic and Web Design | Diploma in Web Designing | Certificate Course in Web Designing |
| B.Sc in Web Design | Advanced Diploma in Web Designing | Certificate course in Application Software & Web Designing |
| M.Sc in E-commerce & Web Design | Diploma Course in Multimedia & Web Designing | Certificate Course in Multimedia Web Designing |
| B.Sc. in Dietetics | Diploma course in food science and quality control | M.Sc. in Public Health Nutrition |
| -- | Post Graduate Diploma in Web Designing | Certificate course in Web Design and Animation |
| -- | Diploma in Graphics & Web Design | -- |
Best Online web designing courses
| Course Name | Providing Website |
| --- | --- |
| Web designing Certification by the University of Michigan | Coursera |
| Ultimate web designer & web developer Course for 2021 | Udemy |
| Web Design Classes | Skillshare |
| Diploma in Web design | Alison |
| Introduction to HTML & CSS | Udacity |
| UX & Web Design Master Course: Strategy, Design, Development | Udemy |
| Designing the User Experience | Edx |
| Certificate in web design | Aonlinetraining |
| Complete web design from Figma to webflow to freelancing | Udemy |
Internships for a web designing student
Internships are necessary for every field and profession nowadays. Internships help you to practice your skills in real life. As a professional web designer also, you need to have a little work experience. The candidate can work under a web designer or with an esteemed company. You can go for paid or unpaid internships. Let us check out some of the advantages of internships-
Internships are a fantastic method for college students, recent graduates, and anybody thinking about changing careers to gain vital job experience.

During an internship, you can learn a lot about your skills and weaknesses.

Many internships are paid, allowing you to obtain useful professional experience while also earning money.
Job roles of a website designer
| Job Name | Job Description |
| --- | --- |
| Front-end developer | The front-end web developer's job is to create visual components and effects that users will view and interact with while using the web application. |
| Design and Layout analyst | A design and layout analyst supervises the layout editors' design and formatting of pages or other materials for print or online publication. |
| Graphic designer | They are responsible to prepare visuals and related concepts. They convey ideas to consumers to inspire, inform, or fascinate them. |
| Back-end developer | Back-end developers are in charge of a web application's server-side functionality. They also take into account the work of front-end developers. |
| Senior web analyst | A senior web analyst is in charge of developing and sustaining innovative technology solutions. |
| Motion designer | Professionals work in the film and television industry. They're focusing on developing animated titles and graphics in particular. |
| Web Application developer | These professionals work while keeping the client's needs in mind. A web application developer is in charge of website design, modification, coding, and layout, among other things. |
| Web marketing analyst | Gathering and analyzing data for studying client behavior, search engine optimization, website analysis, and online advertising are among their responsibilities.The entrancefor |
The work description of a website designer
A web designer is in charge of a website's design, layout, and coding. A website designer's day-to-day responsibilities include a variety of different tasks. Let's take a closer look at these activities-
Their primary work is to design creative concepts with clients.

They are responsible for testing and improving the website's design.

In addition to other activities, they are in charge of creating design standards, guidelines, and best practices.

The designers help in enforcing content guidelines to maintain the appearance of websites.

The designers formulate visual images for websites and ensure that it is consistent with client branding.

Web designers use a variety of content management systems.

The designers need to keep up with the latest technology and software advancements.

They include new features and functionalities in web pages.

After working with marketing and research teams, incorporating market research findings and brand aspects..

They generate colors and text styles for test pages.
Top recruiters of web designers
The following are some companies that recruit web designers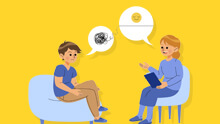 Take Career FREE Counselling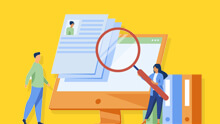 Looking for the right job??
Didn't find the right info?? Looking for a specific topics??