PRODUCT MANAGEMENT - KRA & KPI
How to become a Product Support Specialist in India
Product support specialists are an important part of the technical team in an organisation as they work to create optimal customer satisfaction, leading to long term customer relationships. The Product support specialist works with various people to make this happen such as the sales team, the marketing team and the customers as well. depending on the company and industry the Product Support specialists work on the phone or on the site helping customers by giving them advice and consultation about the products. 
As customer service means customers will keep coming back and bring more business to the organisation, it is one of the most important aspects of any business and the product support specialists are the people who handle this stuff. Hence, The work of a product support specialist is highly valuable for an organisation. the increasing complexity of technology is rapidly driving up the need for Product Support Specialists as a result the number of jobs for this role is also on the rise.
Do You Want to be a Product Support Specialist?
To build a career as a Product support specialist you need first to understand the Job profile and responsibility of the job
This blog gives you a detailed idea of what it is to become a Product support specialist in the Marketing and promotion Industry of India.
What is a Product Support Specialist's Job Description?
The primary job of a product specialist is to educate current and prospective customers about a company's products and services. When customers have any issues with the use of the product they contact the product specialists who help them by assisting customers by explaining features, clarifying operating instructions, and providing troubleshooting tips. Their job also required them to diagnose technical issues and assist with repair requests and train or educate internal users and create training programs or materials for the sales team.
The Product support specialists are in charge of customer support and should also help the sales team if the product is new and help them learn about the product and its workings. There can be many customer support requests at a time and the product support specialists should Resolve all assigned support cases as quickly and effectively as possible. The product support specialist must be good with people as they also have to deal with returns, refunds, and exchanges.
What are the Duties and Responsibilities of a Product Support Specialist?
Coordinate with R and D units to help during new product developments and existing product enhancements.

Work with the development team in performance analysis of new products and enhancements of existing product line

When the new products are launched they are also required to assist in developing pricing strategies and guidelines 

Analyze industry trends and market demands in order to make changes to the products

Work with sales and marketing team while product promotional activities

They Work with customer support to provide product support and assistance to customers

Maintain documentation for all support activities, product development and enhancement, engineering and marketing activities.

Train the staff as well as the customers about the uses of the product

Analyze customer feedback and recommend the product enhancements

Create training materials and conduct training for new members of the company 
The Product Support Specialists are required to have at least of a Bachelor's Degree in either of computer science, information technology or a related discipline Such as a Bachelor of Technology (B.Tech) or Bachelor of Science in IT (BSc IT) however having a high school diploma is also fine until the candidate is talented and knowledgeable. 
If you want to have a good chance of working in a reputed organisation, A master's degree is recommendable, such as an MBA or M.Tech. While there are companies that provide on the job training that could last for a few weeks to a month and may include learning about the company's products, and the company's customer service policies and procedures, having prior experience of at least a year are good to drive your employability upwards.
The product support specialist may require communicating with customers over the phone, through email or in person and Effective communication is key to providing quality customer service. As a result, having good communication skills are essential
Empathy is the ability to understand and share feelings with people. As a product support specialist, empathy is an important skill to have as you are mostly required to talk to people and being sensitive and caring makes the customers trust the business more.
3. Problem-solving skills:
Problem-solving skills allow the product support specialist to identify and resolve issues for customers. They can use this skill to help customers troubleshoot problems, find solutions and provide them with the information they need to continue using the product.
Perhaps the most important of them all, Product knowledge is the ability to understand the features and functions of a product. This skill allows them to answer customer questions accurately and thoroughly. It's important to keep learning about the products so the support specialists can provide customers with the most up-to-date information.
Work Environment and Schedule
Product support specialists could be found working in various settings like corporate offices, customer service call centres, and manufacturing and repair facilities. They are required to work in teams or individually and often have contact with customers, either in person or by phone.
The work schedule of a Product support Specialist is not more than 40 to 45 hours work week within the usual business hour. However, they may be required to work evenings, weekends, and holidays to meet deadlines or to provide customer support in different time zones.
How much is the scope for Earnings?
The salary for a Product Specialist  in India can range between 3 lakhs INR to 12 lakhs INR per Year but the most common base pay is around 6 lakhs per year
However, the amount may vary from organisation to organisation depending on various factors such as the city, and the organisation size among other things.
The Product support specialist needs to provide excellent customer support so that customers keep coming back to the business
Help with the R&D process:
Relay the feedback that they got from the customers to help in the improvement of the existing products.
Average First Response Time (AFRT)

: This is the time it takes for a client to receive an initial response to their support request. Customers choose good, quality service above quick responses, according to studies, and are even willing to wait.

Average Reply Time

demonstrates whether or whether your customers' concerns, requests, or questions are immediately addressed.

The number of Ticket Backlogs

: This refers to customer service requests that go unanswered for an extended length of time or beyond the response time you've established.

The First Contact Resolution Rate

entails resolving a customer's issue in a single engagement, such as a single chat session, phone call, email, or social media answer.
Product support specialists typically start out in entry-level customer service and With experience, they may move into positions with more responsibility such as team lead or supervisor. They can work with the sales and marketing team and eventually move into sales or marketing positions. If you believe you have a passion for sales, marketing, and customer relations along with the right skills, by all means, you should apply for this job role.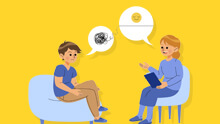 Take Free Career Counselling