PRODUCT MANAGEMENT - KRA & KPI
Product Specialist Job Description, Eligibility, and Salary
Product specialists are an important part of an organisation and the people in charge of ensuring excellent product delivery. They do this by working along side the department in a team. The product specialists are highly experienced and well knowledged people who have a ton of knowledge about a product and the range of products offered in the market. A product Specialist analyzes market trends, develops sales, price and profitability strategies, recommends improvements, identifies opportunities, and increases the revenue of the company. To be truly great at their job the Product specialist needs to have strong customer service and analytical skills
Do You Want to be a Product Specialist?
To build a career as a Product Specialist you need first to understand the Job profile and responsibility of the job
This blog gives you a detailed idea of what it is to become a Product Specialist in the Marketing and promotion Industry of India.
What is a Product Specialist's Job Description?
The product specialist often works along with the sales team of an organisation and is responsible for conducting market research and analyzing trends, performing product demonstrations to staff and customers, gathering feedback, and offering recommendations to the engineering team. The Responsibilities of a product specialist also include conducting training sessions for the sales team and assisting with new product launches.
To be successful as a product specialist, they must have a passion for the particular products that they are put in charge of and must keep learning to stay up to date with the market and keep expanding product knowledge. A good product specialist should have a keen eye for spotting market trends, a willingness to inspire clients to buy and invest in the product, and the ability to work both independently and within a team.
What are the Duties and Responsibilities of a Product Specialist?
Carrying out market research, which may include taking surveys, doing desktop research, sending emails and making calls, and even attending product launches of rival companies to get accurate market data

Politely Answering all product-related questions and addressing queries promptly.

Working in groups and strategizing with the business and engineering teams

Attending workshops and refresher courses related to sales and marketing

Planning and assisting the sales team with new product releases and events

Performing product demonstrations for customers, staff, and other stakeholders during product launch and when the product is relatively new to the market

Assisting the management and administration with the development of business plans.

Scheduling training sessions and attending meetings as required

Identifying new market opportunities and then giving this information to the Manager and other relevant stakeholders

Making helpful product line recommendations and suggestions that will drive up sales and in turn the profits
The Product Specialist requires to have a Three year college degree with majoring in business, computer engineering, computer science or engineering, or equivalents, such as a Bachelor of Commerce (B Com), Bachelor of Engineering (B. Eng.), Bachelor of Engineering Science (B.Eng.Sc.), Bachelor of Science in Engineering (B.S.E.) or Bachelor of Applied Science (B.A.Sc.) etc. 
If you want to have a good chance of working in a reputed organisation, A master's degree is recommendable, such as an MBA or M.Tech. However, it is important that the Product Specialist has industry experience of at least 5 to 7 years to work in a reputed company.
Skills and Abilities Required:
1. Customer Service skills:
Customer service is the process of offering assistance to all the current and potential customers and it is very essential for a product specialist as their work requires them to answer questions, fix problems, and provide excellent service. Having good customer service skills ensures a strong relationship with the customers so that they keep coming back for more business.
The ability to express one's ideas and thoughts to other people using expressions, words, or actions effectively and efficiently is a sign of excellent communication skills. The product specialist needs to be able to communicate and convey their message to the customers to run a successful business.
3. Good Product Knowledge:
Having good product knowledge about the commodity that you sell is the very basis of good business practice. Product knowledge is essential for the employees of the companies as they are required to communicate and inform the customers about the product and they can only do so if they themselves are knowledgeable about the products.
Analytical skill is by far the most important of the bunch as the product Specialist must be talented in conducting, Competitive Analysis, market analysis, product analysis, and business analysis. These all combined will shape the strategies and product lines that will be implemented in the future.
Work Environment and Schedule
The product specialist can work in a number of settings such as office settings, retail stores, warehouses, and manufacturing and production facilities. Sometimes the work demands them to travel to other locations for various purposes. 
The work schedule of a Product Specialist is not more than 40 to 45 hours work week within the usual business hour. However, they may be required to work evenings, weekends, and holidays to meet deadlines or to attend trade shows and conventions
How much is the scope for Earnings?
The salary for a Product Specialist  in India can range between 3 lakhs INR to 17 lakhs INR per Year but the most common base pay is around 7 lakhs per year
However, the amount may vary from organisation to organisation depending on various factors such as the city, and the organisation size among other things.
Data Collection and Accuracy:
The Product Specialist needs to gather data about the market sentiment regarding the products and services, and this data needs to be accurate to help the marketing team work.
They are required to work with various departments to ensure that the laid plans are been followed through by everyone.
Come up with new products:
The product Specialist needs to introduce new products in the market that boosts market share and profitability
Monthly Recurring Revenue (MRR): This figure represents the total revenue generated by a product in a given month.

You can count the revenue made per month or annually for each user using Average Revenue Per User (ARPU).

It's not a number reserved solely for your sales and marketing department. In fact, the quantity of clients you've recruited is a good sign of your product's performance.

Cost of acquiring customers: Every company must scale, and do it properly.

Customer Lifetime Value (CLV) is a method of calculating how much money a customer will generate over the course of their lifetime. It essentially tells you how much profit you may expect from a consumer before they stop doing business with you.
To be a Product Specialist the candidate must be passionate about the product they are trying to sell and have an innate knowledge of the market and a willingness to keep learning. Product specialists begin their careers in entry-level positions, such as product support specialists or customer service representatives and work their way up. If you believe that you have the skills and passion to be a Product Specialist, by all means, you should go for it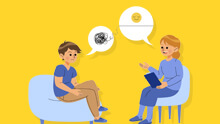 Take Free Career Counselling