Banking Clerk Career: Requirements, Salary & Job Description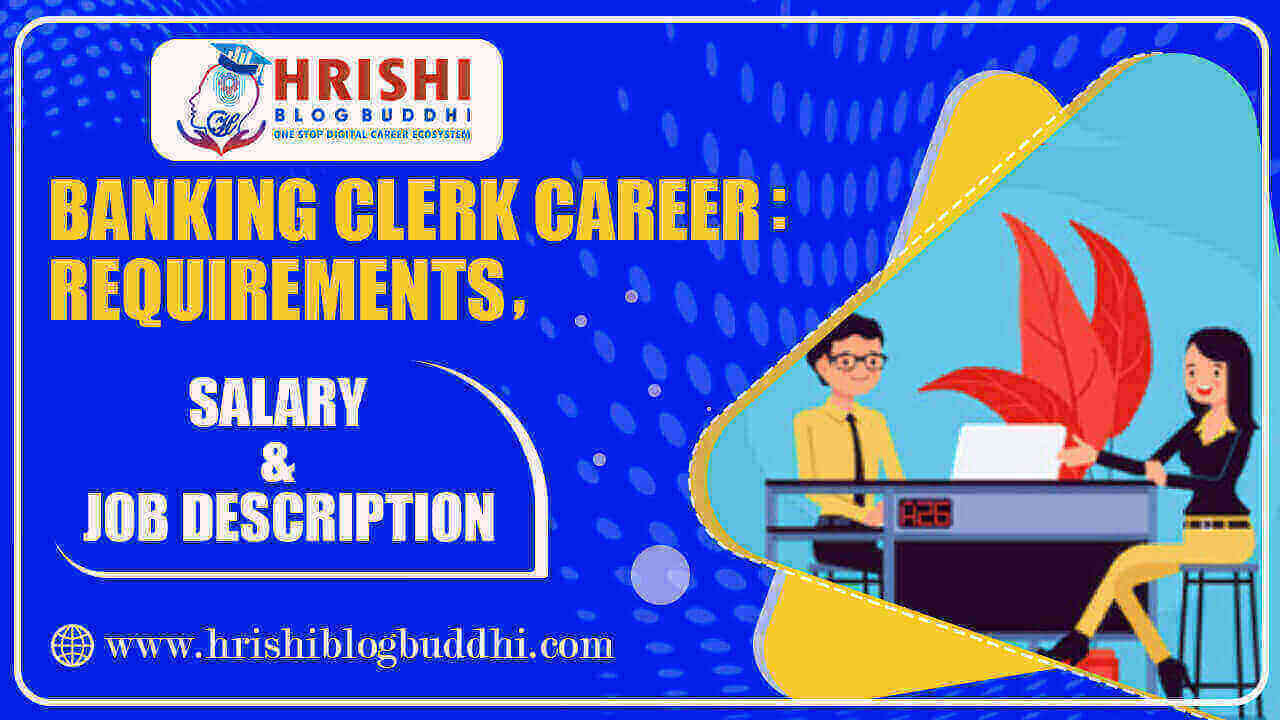 If you are about to enter the banking and financial sector, Bank clerks or otherwise called tellers are entry level jobs in financial or banking industries who serve the primary contact of customers. Bank clerks play a crucial role in the daily functioning of a bank to ensure the bank is running smoothly and efficiently,  by maintaining records of financial transactions, assisting senior employees and offering customer service. The Clerks are the helping hands of both the clients and senior members. They assist the clients by answering customer questions about baking products and services and they help the senior members of the bank by administering various banking transactions and marketing financial products, among other work.
Do You Want to be a Bank Clerk?
To build a career as a Bank Clerk you need to first understand the Job profile and responsibility of the job
This blog gives you a detailed idea of what it is to become a Bank Clerk in the Banking Industry of India.
What is a Bank Clerk's Job Description?
The bank Clerk is tasked with different jobs and hence their job is not monotonous. The clerks may be assigned the task of interest clerks who record interest owed to banks from loans or owed to customers' saving accounts. On the other hand, loan clerks record and organize loan information from their customers. Statement clerks are tasked with preparing monthly balance sheets of bank clients. Security clerks work on foreign currency and international accounts and also record and handle bonds, stocks or other investment documents of clients. Bookkeeping clerks work to maintain records of all bank customers.
If any bank's branch does not assign a specific task to the clerks, then the bank clerk may perform, any of the above tasks or all of them as per orders and priority. These Mundane tasks may include, accepting payments for utilities, mortgage, credit cards and loans; balancing cash drawers; selling money orders, bank checks and bonds; preparing currencies and coins for customers; promoting bank products and services; referring loan requests to other departments; processing ATM deposits, handling other banking transactions and any other tasks that the superiors may assign.
Bank Clerk Job Roles and Responsibilities
When handling withdrawals, The Bank clerk verifies customer signatures and examines their photo identification to ensure the validity of the customer.

The Bank Clerk is in charge of recording all transactions made by entering notes into the bank's computer system accepts loan payments on behalf of her employer's lending department.

The Clerk is required to answer all customer questions and resolves any issues or problems with their accounts, referring the issue to the branch manager or account manager if necessary

The Bank Clerk promotes and educates customers on the bank's products and services, such as credit cards, Debit Cards, money market accounts and individual retirement accounts (IRAs).

Ensure that the balance of the money drawer they are supposed to handle is accurate.

Record and organise loan information

Preparing the monthly balance sheet statement of customers

translating foreign currency into domestic and vice versa

Keep records of each customer's account
Formal education is not required to be a bank clerk, you mostly only need to have proficient knowledge in numbers, mathematics, accounting and bookkeeping. However, some employers may prefer those with a high school diploma, a bachelor's degree or anything equivalent.
A Three year college degree with majoring in business, banking or finance preferred, such as a Bachelor of Commerce (B Com), Bachelor of Banking and Finance (BAF), etc is very advantageous to land a Bank Clerk Job. A master's degree can do wonders and Fastrack your career growth however it is not really necessary for a bank Clerk job as it is an entry level job that even a fresher can apply for.
Not much experience is needed for this job, and it is a great starting position for freshers without any experience. You can apply for this position by appearing for the bank clerk examination. 
Skills and Abilities Required:
The Clerks are responsible for accepting and giving cash to the customers, hence it is necessary for them to have good accounting skills and be mindful of the transactions that happen during the day.
2. Ability to be Detail Oriented:
There are a lot of tasks that the clerk has to do and do it efficiently, such as managing cash, transactions, loan processing, and bookkeeping, the clerk must be detail oriented in order to perform these tasks.
3. Advanced computer skills:
The day to day work in a modern bank is done by computer, from cash keeping to account traction, to transactions, a computer is used to carry out all these tasks. Hence, the clerk needs to be efficient in computer and all the different software required.
4. Multi-Tasking Ability:
The bank Clerk needs to handle the international accounts of the bank and monitors foreign currency transactions, accepting payments for utilities, mortgage, credit cards and loans, etc. There is more to the job of a bank Clerk than these, hence, they need to be highly efficient in multi-tasking.
Work Environment and Schedule
Generally, bank clerks have to work around 35 to 40 hours a week, throughout the weekdays. Their days off from work usually include banking holidays and Sundays, while some banks give holidays on Saturdays as well. The Actual work hours can even vary between banks.
There is a good chance that you have to work overtime as a bank clerk,  some evenings, weekends or special banking days like quarterly, half-yearly, and annual bank closing days.
How much is the scope for Earnings?
The Average Salary for a Bank Clerk in India can range somewhere between 20,000 to 30,000 INR per month.
The Clerks often work as assistants to the senior employees of the bank, hence they have to assist the managers in their daily tasks.
Good Bookkeeping expertise:
The Clerks are tasked with managing cash draws, maintaining client account status, and preparing client balance sheets. Hence they need to have good bookkeeping skills.
The Clerk must be efficient in completing the tasks that is been assigned to them.
Bank clerks handle various tasks for customers, such as helping senior citizens fill a cash withdrawal forms and informing new clients about the different banking products like loans, deposits and savings accounts. The clients must be satisfied by the value they are getting through clerks.
The number of mistakes in Accounting and bookkeeping:
One of the key aspects of the clerk's job is to maintain statements and account records. The low the number of mistakes, the more efficient the clerk is considered.
A bank job is considered to be one of the most respected and prestigious jobs in India due to its stable nature, limited working hours, desk role, handsome pay package and other perks and benefits. Getting started as a bank clerk is one of the easiest ways to build your career in the banking and finance sector. There is a good chance of growing into the role and one day becoming a manager.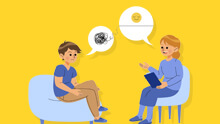 Take Free Career Counselling