Bank Head Teller Job Description, Salary, Scope, and Skills
A head teller is a person who is very much experienced in the job of a Teller, performing all of the duties in an exceptional way. The Bank Head Teller is one who is given the charge of supervising and managing an entire team of tellers. The Head Teller is also given different tasks to perform and responsibilities to fulfil depending on their employers and the bank they are working for.
A job in the Banking and Finance Industry in India is very respected and the Industry as a whole is also one of the biggest in the country and still growing. With many reforms in banking and finance systems, there is a lot of career potential in this industry.
Do You Want to be a Bank Head Teller?
To build a career as a Bank Head Teller you need to first understand the Job profile and responsibility of the job
This blog gives you a detailed idea of what it is to become a Head Teller in the Banking Industry of India.
What is a Head Teller's Job Description?
The head teller is the manager or supervisor of all the other tellers. They need to assign the other tellers their tasks for the day or week and oversee if they are performing them correctly. The Head teller is required to oversee a variety of financial transactions including check cashing, withdrawals, deposits, and loan payments. It is also a part of their job to assist tellers with more complex tasks, approve exception transactions and if needed perform the job of a regular teller which may occur when there is a shortage of tellers.
They are responsible for making sure the cash drawer in a bank balances correctly at the end of the day or whenever it is been tallied and Searching for the cause of an overage or shortage in cash balance. They need to audit and report the balance of the cash drawer to the superior officer, which is in most cases the branch manager.
Bank Head Teller Job Roles and Responsibilities
There is no special requirement for being a head teller other than having a good amount of experience working as a teller in a bank. The Head Teller may also require to have completed a certificate program and earned a certification. The Head Tellers training is done on the job as the superiors of the bank help them understand every aspect of the job. 
To Work at a bank as a teller in the first place, you might require, a bachelor's degree. The Degree can be in any field of commerce such as a Bachelor of Commerce (B Com), Bachelor of Business Administration in finance (BBA Finance), Bachelor of Banking and Insurance (BBI) etc. 
Further education and Masters's Degree can also boost your career greatly,  A master's degree is recommendable, such as a Master of Commerce (M. Com) or MBA in Banking and Finance, etc. You can pursue a master's degree while working as a teller or head teller and then go on to apply for higher positions in order to grow your career aspects.
The Head Teller is in charge of all the other tellers of the bank's branch and has to supervise them in their daily work hence it is important for a head teller to have supervisory skills.
The Head Tellers need to motivate other tellers so that they work head and with good morale to boost productivity and meet end goals effectively.
The head teller may sometimes have to operate the ATM machines when they are not working properly and fix them this requires Technical Skills
The Head teller needs to have good communication skills so that they can effectively talk and communicate with other tellers, staff, customers and managers in the bank.
Work Environment and Schedule
The Head Tellers work in a controlled bank environment. They mostly work on weekdays during traditional nine to five job timings or according to the bank's office hours. There might be a need to work on some weekends or holidays depending upon the bank they are working for and the workload. The Bank head teller goes through rather mental stress than physical in their line of work.
The Work is mostly done on a computer and minimal travel may be required for things such as conferences or meetings. Other than that they have to liaise with angry customers to make them calm down.
How much is the scope for Earnings?
The Average Salary for a Bank Head Teller in India can range somewhere between 3 Lakh to 4 lakh INR per annum.
The Head Teller must be Good at keeping track of all the balances in a cash drawer so that there is no shortage or overage of cash balance
They need to Supervise tellers in their daily tasks and motivate them for efficient work
The Head Tellers must help customers and make sure they get optimum quality services and handle customers who are irritated or angry.
Under the Head Teller, All the other tellers of the branch should be working effectively. The Day of all the Tellers should be productive and the head teller should look out for it.
One of the Performance Indicators is that the customers of the branch the head teller is working for should be satisfied with the services that they get.
Minimal Errors in Accounting:
The Better the head teller is at their job, the fewer there will be mistakes in bookkeeping and cash accounting.
The Head Teller's role is of very importance and managerial. They need to oversee all the other tellers and manage customers. It is a stepping stone for career growth and the middle ground for a higher position job. The Job is not very lucrative but pays well. There is a lot of potential for growth in this position and it is a stable job. If you have knowledge and skills in accounting and bookkeeping, This can be a great career option for you.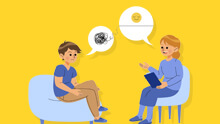 Take Free Career Counselling