Bank Account Manager Job Description
When a new customer enters a bank branch to open a new saving or current account, A bank account manager is usually the first person they come into contact with. A Bank Account Manager is also sometimes referred to as an account representative. Customer Service and sales functions are a few of the many duties that An account manager has to perform. Although a lot of banking is done through ATMs and the Internet, the bank account manager still serves a relevant and important role in the banking and finance industry.
Do You Want to be a Bank Account Manager?
To build a career as a Bank Account Manager you need first to understand the Job profile and responsibility of the job
This blog gives you a detailed idea of what it is to become a Bank Account Manager in the Banking Industry of India.
What is a Bank Account Manager's Job Description?
A bank account manager usually deals with new customers' accounts and resolves customer inquiries. They are the ones to talk to regarding all financial matters relating to bank offerings and services. They may be assigned to work within a team like the sales department, customer support, accounting or other duties required in the bank.
An Account Manager has to manage both existing and potential clients, answering questions about various banking products, and the services offered and explaining the types of accounts the bank offers. When a new client wishes to be a customer of the bank, the bank account manager will be the one to set up new accounts, answer any questions about the account, and resolve possible problems related to the individual's accounts. Since the bank account manager deals with everything related to bank accounts, this type of manager serves as a client's main contact in the bank's branch.
While working as a sales agent for the bank, the Bank Account Manager also helps in selling bank services to the customers. This is one of the key roles of an Account manager because they are the ones in charge of handling the customer's accounts and hence, the bank account manager can also study these accounts and find out which clients would need other bank services, such as home or car loans, mortgage, time deposits, investments and other financial needs.
Bank Account Manager Job Roles and Responsibilities
The bank account manager requires to have a Three year college degree with majoring in business, banking or finance preferred, such as a Bachelor of Commerce (B Com), Bachelor of Banking and Finance (BAF), Bachelor of Management Studies (BMS) etc. 
If you want to have a good chance of working in a reputed organisation, A master's degree is recommendable, such as a Master of Commerce (M. Com) or MBA in Banking and Finance, However, it is important that the bank account manager possess at least two years of experience in the banking industry in a starting position.
1. Communication Skills:
The Bank Accounts Manager needs to have great communication skills, in order to pursue potential clients to become a member of the bank and buy other facilities and services that the bank provides. They are an integral part of the bank's sales department and like every good salesperson, they must also be efficient and fluent in communication.
2. Presentable and Approachable:
The Bank Accounts manager has to meet a number of new and old clients every day hence they need to be Presentable and Approachable So that the clients may not be intimidated and can freely tell about their requirements
3. customer service skills:
Customer service skills are traits that help you to address customer needs and foster a positive experience. It is highly necessary for a Bank Account manager as they are the ones that the new customer first encounters.
4. IT and Computer Skills:
Computer skills are very necessary for today's day and age for any job. Most of the work in a bank is done digitally from account tracking to payments. It is necessary for an employee of the bank, especially for someone like a bank account manager to be proficient in Computer Skills and the software used in daily work.
Work Environment and Schedule
Obviously, the Bank Account Manager works in a bank. And Banks tend to be air-conditioned, moderately quiet yet fast paced environments. 
The Schedule is fixed and they have to work around 40 hours per week.
Most of the work revolves around meeting old and new i.e potential clients and the rest of it is around tracking and managing the customers' accounts.
How much is the scope for Earnings?
The Average Salary for a Bank Account Manager in India can range somewhere between 7 Lakh to 8 lakh INR per annum.
Get new customers on board:
The Bank Account Manager needs to persuade potential clients to open an account with the Bank Branch.
Fulfil customer requirements and maintain good relations:
The Bank Account Manager needs to read the customer and find out what services they need and fulfil such needs so that they be happy to be with the bank.
Sell products to the customers according to their needs:
The Account Manager is an important part of the bank's sales team, he or she needs to sell as many services such as FDs, Credit cards, Debit cards, Loans etc to the clients as they can to drive revenue and profits.
CLV is the measure of how much value the customer can bring to the Bank for as long as that person or account remains a client
The Account manager needs to be so good at their job that their existing clients refer the bank or the organisation to their friends and family
One of the Performance Indicators is that the customers the account manager serves should be satisfied with the services that they get.
They need to provide value to the customers, it can be in form of saving time for the customers, providing hassle free transitions, etc.
Client Acquisition Rates:
Client Acquisition is very important for any organisation in order to profit, and as the Account manager is in direct content with the potential clients, it is their job to Increase acquisition rates.
Customer Churn Rate is the rate at which the old customers stop doing business with an organisation, the account manager is in direct contact with the customers, it is their responsibility to keep the customers satisfied and minimize the Customer Churn Rate
The work of a Bank Account Manager is that of responsibility, patience and people pleasing. They are a strong bridge between the bank and all its clients. As the clients old and new have to go through them in the beginning in order to open a savings or current account or even to get other benefits of the services that the bank provides, they need to be presentable, kind in nature and knowledgeable in order to solve all the inquires of the clients. It is a high paying job and if you have a talent for accounting, banking, sales and finances, it could prove to be a highly lucrative career option for you.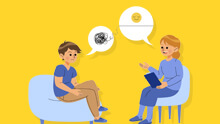 Take Free Career Counselling