The topic of food and nutrition is extensive. It confines you not just to yourself, but also the rest of the world. It's a broad definition phrase. It's about the impact of food on our health and assisting individuals in enhancing their quality of life by eating better. The food and nutrition course offers a diverse range of job opportunities with a variety of job duties and work settings.
There are never any setbacks in the culinary industry, and there is always something new to try. As a result, pursuing a career in the food and nutrition business is exciting. In addition, the pay in this field is satisfactory. In this article, we'll go over everything you need to know about pursuing a career in this field.
Career Requirements in food and nutrition
Food and nutrition courses are increasingly becoming popular choices for young people. Students who are interested in the food industry can now pursue it as a career. You must meet certain qualifications to pursue a career in this sector. These are the requirements for pursuing this profession. 
To begin, you must complete class 12 with biology as a major subject. After that, you'll need to get a bachelor's degree or a diploma in food and nutrition. The course you take will be determined by the profession you wish to pursue. You can either look for a job or continue your studies when you finish your degree. Then you can apply for the position or perhaps work as a freelance nutritionist.
Apart from these basic qualifications, the candidate should also possess some unique abilities. To begin your career in the food and nutrition sector, you need to have some special skills as well. These skills are necessary to unlock more career opportunities. The following are some such skills-
Communication skills- Dietitians and other nutritionists must be able to communicate clearly and effectively so that their recommendations – and the reasons for them – are understood.
Computer skills- To do research, interact with colleagues and, sometimes, clients, and manage client information, nutrition professionals of all types require decent, basic computer skills.
Organizational skills- Nutritionist jobs tend to have a wide range of tasks, and the hours are frequently long or unpleasant. It's crucial to have excellent time management, organizational, and personal boundary abilities.
Ability to be objective and non-judgmental- If you have a judgmental attitude, it is impossible to work in nutrition and successfully help individuals. Those in the nutrition field must be able to listen to individuals with an open mind and apply what they learn to benefit them.
Interpersonal skills- Many people are ashamed of their bodies and experience emotional distress when they eat. Direct client interaction necessitates strong interpersonal skills. Dietitians and other nutritionists who lack these skills may unintentionally damage clients by preventing them from obtaining treatment.
Eligibility for making a career in food and nutrition
| Stream | Under-graduation or Diploma | Post-graduation | PG Diploma or P.hD. |
| --- | --- | --- | --- |
| The candidate should clear class 12th from any educational board. | You can apply for a bachelor's degree in food and nutrition. Or else candidates can go for a diploma course in food and nutrition. | For more specialization, candidates can enroll themselves in a master's degree in a relevant specialization field. | A one-year postgraduate diploma is also an option to pursue a career in food and nutrition. |
| To take admission in higher studies, select Biology as the main subject. | This graduation degree makes you eligible for further studies, or you can take up the job as well. | A postgraduate degree will make you eligible for a job in a specialized food and nutrition field. | A postgraduate diploma qualifies you for work in the specialized subject of food and nutrition. |
| Try to gain at least 50% marks minimum. | Try to get at least 55% marks. | Try to maintain good results to get good placements. | To acquire good placements, try to keep decent grades. |
How to make a career in food and nutrition?
You need to follow the below-given steps to pursue a career in the food and nutrition industry-
Choose your profession-  There are several job profiles in this industry. You can be a dietician, nutritionist, food writer, auditor, analyst, and many more. So, first of all, you need to decide which profession you want to pursue. It is because further education and qualification depend on your choice only. A brief description of job profiles is mentioned in the further article.
Get the formal education- After choosing the profession, you need to meet the educational criteria for that. There are several courses in the food and nutrition industry. You need to choose a course that is compatible with your dream profession and get the necessary degree. The education qualification you need is as follows

Get a bachelor's degree in the relevant field from any college. You can take admission in the college on either merit or entrance based.

In case, you don't want to enroll yourself in a bachelor's course, then go for a diploma or certificate course in the relevant field.

In addition, you can also pursue either a master's degree or a pg diploma in the relevant field.
Practice and develop your skills-  The candidate needs to develop some skills as well. These skills will help them to make their career successful. So, the skills are already mentioned in the article under the requirement heading. You can develop these skills while pursuing a degree or diploma. To practice these skills, join an internship program. Many organizations organize internships campaigns for the students. You can get real-world exposure and experience.
Apply for the job- Now, you are ready to start as a professional in this field. You can create your resumes and send them to several corporations to get the job. You can also open your consultancy. There are several nutritionists and dieticians who work independently. The government also releases some job vacancies in this field which is also a fascinating option for the aspirants.
Most Popular Food and Nutrition Courses
| Bachelor's degree | Diploma courses | Master's degree |
| --- | --- | --- |
| B.Sc. in Clinical Nutrition | Diploma in Nutrition and Health Education | M.Sc. in Food and nutrition |
| B.Sc. in Nutrition and Dietetics | Diploma in Nutrition and Dietetics | M.E. in food technology |
| B.Sc. in Food Science and Nutrition | Diploma in Dietetics | M.Sc. in Microbial and Food technology |
| B.Sc. in Applied Nutrition | Diploma in Food Science and Nutrition | M.E. in Food processing and technology |
| B.Sc. in Dietetics | Diploma course in food science and quality control | M.Sc. in Public Health Nutrition |
| B.Sc. in Home Science (Nutrition and Food Science specialization) | Diploma in Nutrition and Food Technology | M.Sc. in Clinical Nutrition |
Internships for food and nutrition students
Internships are necessary to get extensive knowledge of the field. Internships allow you to practice your profession in real-time with real clients. In the food and nutrition industry, several prestigious organizations provide internships to students. For example- FSSAI provides an opportunity to the young talent in this field. You can also work in any private organization for a well-versed work experience. Some common advantages of pursuing internships are-
Working in food technology will also allow you to observe how food technologists research to develop new methods of food processing, packaging, and distribution.

Internships will also allow you to develop contacts with both suppliers and customers.

Internships in the food business allow you to sharpen your abilities.
Food and Nutrition Employment opportunities
Food and Nutrition Job Profiles
| Job Name | Job Description |
| --- | --- |
| Health Care dietician | A dietician's job is to assess a client's nutritional needs and recommend diet plans that will help them satisfy those goals while also maintaining excellent health. |
| Nutritionist | Nutritionists are in charge of designing nutritional charts and advising people on how to follow prescribed nutrition programs to improve their health and maintain a healthy lifestyle. |
| Weight Reduction Specialist | Clients engage directly with weight loss specialists to build menus and diet plans to supplement their weight loss, weight lifting, and other fitness programs. |
| Public relation manager | All actions linked to the organization's public relations must be coordinated by the PR Manager. They must also collaborate with teams from other departments. |
| Food scientist | Food scientists examine food products, estimate and quantify nutritional levels in foods, and produce food substitutes, additives, and safety regulations. They also address consumer demands and wants, as well as the cost of food. |
| Food writer | Food writers and editors are professionals who write reviews and critical articles about specific foods, restaurants, bars, and other food-related businesses. |
| Public health nutritionist | Public health nutritionists work to enhance a community's or demographic group's nutritional habits and general health. They identify difficulties with nutrition and establish institutional programs and methods to address them. |
| Food service manager | The responsibilities of a Food Services Manager include hiring, interviewing, and training staff, monitoring the food production process and maintaining inventories. |
| Food Technologist | A food technologist oversees the development and manufacturing of food products, as well as modifying recipes and managing large-scale production. |
| Food safety auditor | They examine and evaluate the safety and sanitary practices in the processing and manufacturing industries. They inspect, write reports and educate personnel on regulations and procedures. |
| Food labeling specialist | Food labeling experts are in charge of developing nutritional labels for food goods. They ensure that product contents, nutritional information, and allergen warnings are correct and compliant with industry standards. |
The work description for a food and nutrition jobs are
The work description of food and nutrition jobs depends on the profession they choose. It varies from profession to profession in this field. As food writers, their duties are to provide critical knowledge about food and restaurants. The responsibility of the food auditor is to audit the quality of the food. But some common work description of a nutritionist is as follows-
Studying the fields of nutrition and food science.

People should be advised on eating habits and nutrition.

Plan based diets are customized to the demands of the patient or customer.

Participate in or conduct research (depending upon qualification).

Examine the effects of meal programs and make changes as necessary.

Keep up with the latest food and nutritional science research, or contribute to it.

Keep track of your patients' progress.
Top recruiters for graduates in food and nutrition
The following are some top recruiters of food and nutrition graduates
Top colleges in Food and Nutrition in Colleges
| Colleges | Location |
| --- | --- |
| Banaras Hindu University (BHU) | Banaras |
| Andhra University | Different locations in Andhra Pradesh |
| Indira Gandhi National Open University (IGNOU) | Delhi |
| Maulana Azad University | Jodhpur |
| Kingston College of Science (KCS) | Kolkata |
| Chandigarh University (CU) | Chandigarh |
| Queen Mary's College | Tamil Nadu |
| Manav Rachna International University | Haryana |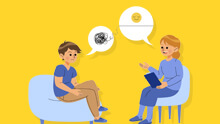 Take Career FREE Counselling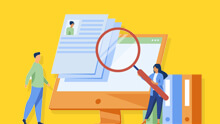 Looking for the right job??