Food and Agriculture
Trending Career BLOGS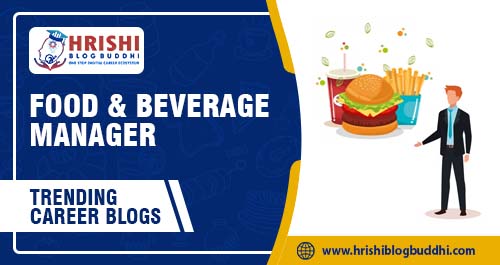 Food and beverage managers are professionals in the Food & Beverages Processing and Production Industry responsible for planning, controlling, and ordering food and beverages for a hospitality business. Their duty is to ensure that orders are top quality and that they will not run out of anything before the next delivery and comply with food safety regulations and may also design the menus.
Are you Interested in building a career as a Food and Beverage Manager?
To build a career in the Food and Beverage sector you need first to understand the Job profile and responsibilities of the Food and Beverage Manager Career
This blog gives you a detailed idea of what it is like to become a Food and Beverage Manager in India.
The followings are some technical skills and soft skills that every Food and Beverage industry student should possess:
Communication is an essential skill for any manager, as it allows you to convey information to your team and vice versa. As a food and beverage manager, you may be responsible for training new employees, developing employee schedules, and addressing any issues that may arise. Effective communication can help you to solve problems and improve employee morale.
Leadership skills allow you to motivate and inspire others to work together to achieve a common goal. As a food and beverage manager, you may be responsible for overseeing a team of cooks, servers and bartenders. Leadership skills can help you to motivate your team and encourage them to work hard to ensure that customers are satisfied with the quality of the food and drink they receive
Food and beverage managers are responsible for managing a variety of tasks and maintaining a schedule. This requires strong organizational skills, which can help you manage your time and responsibilities effectively. As a food and beverage manager, you may be responsible for ordering food, preparing food, managing inventory, managing staff, and maintaining customer satisfaction
Food and beverage managers are responsible for ensuring that their establishment's food and beverage services run smoothly. This means that they need to be able to identify and solve problems as they arise. Managers who are skilled at problem-solving can identify issues quickly and develop solutions that work.
The capacity to manage many tasks efficiently at the same time. Also refers to your capacity to prioritize your time so that you can finish assignments on schedule. Good time management might also suggest that you are well-organized, which is highly valued by employers.
After 10th

After 12th

Graduation

Post Graduation

The candidate must have appeared in 10 from any recognized educational board.

The Candidate then has to appear for the HSC exam from a recognized board

Interested candidates can undertake a bachelor's degree to further their career.

The candidates can also pursue a master's degree so that they can have better career opportunities.

The candidate should try to gain at least a minimum of 50-60% marks.

They should try to gain at least a minimum of 50-60% marks. Then, only they will become eligible for the bachelor's course

BA Culinary Arts
Bachelor of Hotel Management
and Catering Technology
Bachelor of Hotel Management
BSc Hospitality and Hotel Administration

They can pursue a Master's Degree, which can be up to 2 years

OR Students can undertake a Diploma program after the 10th class.

-

After Graduation, the student can either search for a Job or go for a Master's Degree

The Candidate must have at least 1 to 2 years of Experience in the sector at a starting position to get a high-paying and good position in a reputed organization.
| Colleges | Location |
| --- | --- |
| Chandigarh University | Chandigarh |
| DPG Institute of Technology & Management | Gurgaon |
| Amity University | Jaipur |
| Baba Farid Group of Institutions | Bathinda |
| SAM Global University | Bhopal |
| School of Hospitality and Tourism Studies | Mumbai |
| ITM – Institute of Hotel Management | Navi Mumbai |
| Amity University | Thane |
| Jai Hind College | Churchgate |
| Columbus Travel Academy | Mumbai |
You may have to appear for an entrance exam depending on which course or university/college you wish to join. Here are some popular exams that are given by candidates:
NCHMCT JEE

MAH HM CET

IPU CET

IHM Aurangabad Entrance Exam

WEB JEHOM

 
| Career | Description |
| --- | --- |
| Catering Manager: | A Catering Manager is a professional who is responsible for monitoring the quality of food and service at their outlets. They ensure that all operations run smoothly, from cooking to serving customers, in order to achieve peak performance every day. |
| Restaurant Manager: | A Restaurant Manager makes sure the restaurant runs smoothly. They hire and train staff following company policies. In addition, Restaurant Managers speak with customers about any concerns or problems, while also creating work schedules. |
| Hotel Operation Manager: | They are responsible for overseeing accommodation, food and beverage, reception, conference, and banqueting as well as the spa |
| Food and Beverage Specialist: | A Food and Beverage Manager is a hospitality and tourism professional specializing in forecasting, planning, and controlling the ordering of food and beverages for a hospitality property. He also manages the finances related to the whole process of purchasing food and drink for the hotel premises. |
| Director Of Food And Beverage: | A director of food and beverage is responsible for ensuring the quality of foods and services to maintain the guests' overall satisfaction with their dining experience. Food and beverage directors manage menu selections, analyzing current food trends to meet guests' demands. |
Royal Palms, Mumbai

Radisson Blu Pune Hinjawadi

Marriot International

Oberoi Hotels & Resorts

Taj Group of Hotels

ITC Hotels

Hyatt

McDonald's

The Leela Palaces, Hotels and Resorts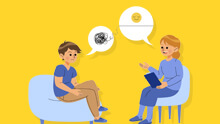 Take Career FREE Counselling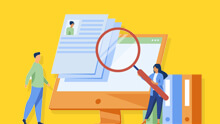 Looking for the right job??
Didn't find the right info?? Looking for a specific topics??