An investment banking course might involve a wide range of responsibilities. Individuals who work as investment bankers assist corporations, organizations, and clients in managing and growing their financial assets. Investment banking associates must have a thorough understanding of market trading operations and successful securities.

Investment banks assist their customers in raising funds through the capital markets by issuing debt or selling equity in their businesses. Investment bank employees assist businesses and other organizations in raising funds for expansion and improvement. Investment banks can also act as brokers or mediators between two parties. They are frequently in charge of negotiating transactions and facilitating mergers and acquisitions.


Investment Bank Requirements
To pursue an investment banking career, you need to qualify some criteria. First of all, you should have a bachelor's degree in the appropriate field. You can pursue graduation in economics, finance, and mathematics. To gain a high-level job, you can enroll yourself in a master's degree in the appropriate fields only. Although you don't need work experience, relevant internships can help. It will increase your chances to get a job. After that, you need a license from the Financial Industry Regulatory Authority. Valid licenses such as series 7, 63, and 79. You can also go for a CFA course.

Besides these basic requirements, you should possess the following investment banking skills-
Eligibility criteria to get a job in the investment banking sector:
| 10+2 Class | Bachelor's Degree | Job Experience | Licensing |
| --- | --- | --- | --- |
| Must pass class 12 from any educational board | Pursue Bachelor's degree from an accredited college | Work with an esteemed company | Get proper licensing as per your career opportunities |
| Minimum marks 50-60% | Pass with minimum 55-60% | Should have at least 1-2 years experience | --- |
| Pass the class from any stream, but commerce is preferred | Pursue degree into the relevant field like economics, mathematics, finance, and business | Work into the relevant field with any financial company | ---- |
Entrance Exam for Investment Banking
| Exam name | Conducting Body | Mode of Exam |
| --- | --- | --- |
| SNAP | Symbiosis University | Online |
| XAT | XLRI Jamshedpur | Online |
| IIFT | Indian Institue of Foreign Trade | Online |
Must have IT Skills Certification:
IT Certification skills required for an Investment Banking career
How to make a career in Investment banking
In this career field, focusing on the economy, an electrical and electronic engineer builds reliable systems for various domains like telecommunications, transportation, power generation, scientific research, etc.
Obtain your bachelor's degree
If you want to work in the financial markets, applying and attending college is the first step toward a future investment banking position. Graduates from all financial fields are sought after by investment banks. Specific degrees, such as those in finance and economics, can help you gain crucial knowledge and experience. Degrees in mathematics and business can also be useful in the field of finance.
Pursue higher education or Master's degree
While a bachelor's degree will get you a job, an advanced degree will help you advance in your career. A master's degree in business administration (MBA) or a master's degree in mathematics can help you stand out. A chartered financial analyst (CFA) designation can also be beneficial.
An internship allows you to get experience in your desired field while also exposing you to the culture. It assists you in gaining work experience and impressing prospective employers. It's a fantastic way to kick-start your career. Internships will provide you with skills and knowledge not taught in the classroom, which will benefit your early career. Employers will find you more appealing as a result of this.
Get an appropriate license
Now, there are several career options available in Investment banking. You need to analyze the profile you want to pursue and then get the necessary license or certificate for that.
Networking is the most effective approach to make yourself and your ability more visible to others. It's just as vital to choose the correct set of individuals to network with as it is to master the skills and information you need in college. Speaking with finance experts, both online and in-person is a terrific way to get your name out there and may lead to future chances in investment banking.
Get a Job in the Financial Sector
You've already begun an internship in the finance field and are on your way to completing your education. You should begin looking for a job as you get closer to graduation. Many companies that offer internships also offer career opportunities following graduation.
Job profile for an Investment Banker
Experience in the investment banking industry is quite valuable. The experience gained as an intern is just as valuable as the experience gained as a senior. The following are some investment banking job profiles.
| Job Profile | Job Description |
| --- | --- |
| Investment Banker | Investment bankers structure the issue of securities such as stocks and bonds to raise capital for firms and government organizations. |
| Junior Analyst | A candidate for an entry-level post must have 1–2 years of experience in the field. Accounting, Financial Modeling, Project Financing, Project Valuation, and Financial Statement Analysis are all areas in which an Investment Banking Analyst works with the investment banking team. |
| Portfolio Manager | A portfolio manager's job entails extensive study into stock and commodity selections that meet the investor's objectives. |
| Senior Analyst | Candidates may be promoted to associate or senior analyst posts after 3–4 years of experience. Associates are frequently in charge of pitching ideas, which aids in the recruitment of investors and clients. |
| Financial Advisor | A career as a financial advisor includes analyzing one's financial condition, determining what one wants to accomplish with one's money, and assisting in the creation of a plan to achieve one's financial goals. |
Career or Job domain in Investment banking
Career prospects for investment banking experts can be found in a variety of industries. Candidates can either choose a specific domain or work in various domains depending on their skills and interests.
The following are some of the key industries:
This segment of a firm that deals with financial and investment choices. The primary goal of corporate finance is to maximize shareholder value through long- and short-term financial planning. From capital investment decisions to investment banking, corporate finance encompasses a wide range of operations.
The team is in charge of providing strategic client service and acting as an advisor in the valuation, structure, and negotiation of the acquisition.
It encompasses both stock and debt markets, with the team advising the client on the best time, valuation, and issuance form.
It is one of the most sought-after positions in investment banks, and it necessitates a thorough knowledge of financial instruments, capital markets, options futures, and derivatives. Interpersonal and communication skills are essential since they entail spoken and organized, written interactions at all levels.
Investment banks employees work on a variety of projects for their clients.

Investment bankers may conduct some or all of the following jobs and tasks as part of their daily responsibilities:
Top recruiting companies in India: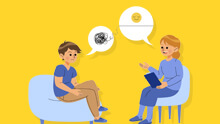 Take Career Free Counselling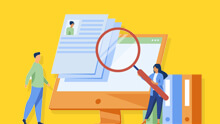 Looking For The Right Job??
Didn't find the right info?? Looking for a specific topics??