The banking sector is the backbone of every economy. It is one of the industries that never run out of job openings since there is always a demand for qualified individuals. After graduation, candidates from many disciplines, such as commerce, business, the arts, and engineering, seek bank courses to improve their job chances. In the perspective of society, a banking career is a highly regarded/reputed job description.
Among the other occupations, banking is a lucrative one. Banking careers are in great demand not only in India but throughout the world. That's why there are plenty of job possibilities in this field. It gives employment satisfaction as well as the opportunity to improve one's overall skills.
Following graduation, there are a variety of banking courses available, some of which are offered by well-known institutions. MBA colleges provide the rest of the banking courses. If you wish to get into banking after college, another option is to study for the Bank PO or Clerk exams. The majority of government banks hire students through the IBPS PO exam, whereas SBI and its affiliate banks hire through the SBI PO exam.
Requirements to work in the banking sector
1. Educational Requirements
Candidates must have specific educational credentials to work in this area. The following are the fundamental educational prerequisites for students:
To work in banking, you'll need a variety of talents. The abilities distinguish a successful banker from an average one. The following are some common banking skills:
For every job in the bank, this is a critical working skill. During your work, you should be an expert at spotting tiny errors or errors. You must constantly be attentive in your work.
Communication is an important skill in the workplace, and banking is no exception. Before you start working in banking, be sure your communication skills are up to par. As a result, you'll be able to effectively communicate and accept directions with confidence.
This is a must-have talent for everyone who wants to advance in their profession, regardless of what field they are in. You should be able to recognize the most recent trends and patterns, as well as draw logical conclusions.
A good banker's capacity to predict financial trends and future business developments across the world is frequently what separates him or her from an unsuccessful one. It's also important to know how businesses work and what motivates them.
Time management and multi-tasking
Every bank has a large number of customers at any given moment who need to deal with money or other related matters. As a result, time management and multitasking abilities are essential for each bank's job profile for the bank to accomplish its tasks on time.
Banking is seen as a high-stress occupation. Long working hours and a high-pressure environment are part of the profession. You must have a high-stress tolerance and be able to control yourself appropriately.
Technical skills required to work in the banking sector
Candidates should also have a thorough understanding of banking software. Their task will be simplified thanks to these programs. The following are some banking software options:
For bankers, Excel is the tool of choice for any quantitative analysis, including return risk, accrual math, and data mining. As a result, Excel is essential for each prospective junior analyst or associate. Excel is used by bankers to create reports, infographics, simulations, and "what if" data analysis.
QuickBooks is a popular accounting software program for small and medium-sized enterprises. If you're looking for a job in accounting, management, or administration, learning is essential.
Tally is a course that assists students in gaining expertise in the banking and accounting fields. Tally, in simple terms, is a computer-based program that assists you in properly organizing your data.
SAP is a leading provider of business software solutions for improved work and data management in businesses of all sizes and sectors. SAP software is designed to help companies transform their businesses.
Eligibility of working in Banking Sector
| Stream | Graduation | Post-graduation |
| --- | --- | --- |
| Any educational board's 10+2 exam must be passed by the candidate. | To pursue a career in this field, the candidate must have a bachelor's degree. The candidates can pursue certification instead of a degree. | If the candidates so desire, they can also pursue a master's degree. It is not required to pursue this option. |
| The core subjects should include Mathematics. It is beneficial to study commerce with maths. | They can study banking by studying BBA or B.Com in banking. Maintain a 50-60 % average to be accepted into a post-graduate program. | They can pursue MBA, M.Com. in banking. |
| The candidate should try to gain at least a minimum of 60% marks. Then, only they will become eligible for a bachelor's course. | The candidate can take admission either through merit, or passing entrance exams to get admission in a bachelor's degree. | The candidate can take admission either through merit, or passing entrance exams to get admission in a master's degree. |
| Undergraduate courses | Postgraduate Courses | Diploma courses | Certificate courses |
| --- | --- | --- | --- |
| BBA in Banking and Finance | MBA in Banking and Finance | PGDM in Banking Management | PG Certificate in Banking |
| Bachelor in Finance and Banking | M.Com In Banking and Finance | PGDM in Banking & Financial Services | PG Certificate in Banking and Finance |
| B.Com in Banking & insurance | M.Voc in Banking, Stocks, and Insurance | Diploma in Banking And Finance | Certificate in Bank Analysis |
| BSc Banking & Finance | Master's Degree in Banking | Diploma in Banking | Advanced Certificate in Commercial Banking |
| BA (Banking) | MBA in Finance Management | Post-Degree Diploma in Global Banking and Economics | Certificate Course in Banking Management |
Top Government Banking exams
| Exam Name | Conducting Body | Post |
| --- | --- | --- |
| IBPS PO | Institute of Banking Personnel Selection | Probationary Officer |
| IBPS Clerk | Institute of Banking Personnel Selection | Clerk |
| SBI PO | State Bank of India | Probationary Officer |
| SBI Clerk | State Bank of India | Clerk |
| NABARD | National Bank for Agriculture and Rural Development | Grade A and B officers / Development Assistant |
| IBPS RRB | Institute of Banking Personnel Selection | Officers in Regional Rural Banks |
| ICICI PO | ICICI Bank | Probationary Officer |
| RBI Officer | Reserve Bank of India | Grade B/ Office Assistant |
| IBPS SO | Institute of Banking Personnel Selection | Specialist Officer |
Job prospects for the Banking sector
| Job name | Job description |
| --- | --- |
| Account Clerk | Their work demands managing accounts, providing assistance, and keeping vendor accounts, among other things. |
| Bank Probationary Officer | Planning, budgeting, marketing, loan processing and approval, and investment are all responsibilities of probationary officers. |
| CEO | Their job at the bank is to create operational policies, rules, and regulations, as well as make choices on how to administer and manage the institution. |
| Loan Clerk | The Loan Clerk's job is to gather financial information from clients who wish to acquire a loan, verify personal information, and help borrowers with bank loan paperwork. |
| Bank Teller | They must give clients with bank services such as account opening, cash transactions, and so on. |
| Bank Specialist | Bank Specialists are in charge of handling electronic banking systems such as internet banking, ATM services, and so on. |
| Branch manager | They are in charge of overseeing a commercial bank's continuous operations. Customer service, safety, processes, policies, sales, and loans are among the services available. |
| Investment Banker | Investment bankers are often employed by banks and other financial organizations' corporate offices. They can take on a variety of jobs depending on their specialization. |
| Financial Analyst | A financial analyst's job is to analyze the performance of various investing tools, such as stocks and bonds, to advise investors and banks on where to put their money. |
| Mortgage Banker | They help applicants in obtaining bank-issued mortgages. They carry out a variety of responsibilities, including gathering personal information from applicants, supporting clients, and collaborating with other mortgage experts. |
Internships for Banking sector students
Interns in banks get the opportunity to work with some of the world's most prestigious institutions and network with established professionals. Banking internships give practical experience in a variety of ways. Some students assist a portfolio manager in learning how to invest. It also encourages people to take part in intense training. 
Interns in banking may gain skills that may be transferred to other departments, which can aid in finding the perfect match for post-graduate employment. Internships are always useful, regardless of the field in which you work. You will be able to spend time polishing your professional skills if you participate in a good internship program.
Top colleges for banking courses
| College name | Location |
| --- | --- |
| Indian Institute of Management (IIM) | Different Locations in India |
| IMT | Ghaziabad, Uttar Pradesh |
| Indian School of Business Management and Administration | Mumbai |
| NMIMS Global Access School for Continuing Education | Ahemdabad |
| Chandigarh University | Chandigarh |
| Symbiosis International University | Pune |
| Narayana Business School | Ahemdabad |
| National Institute of Bank Management | Pune |
| IMI | Delhi |
The work description of people working in the Banking sector
A bank manager oversees the bank's financial operations as well as the personnel who offer customer service in banking and lending activities. He keeps a close eye on transactions to ensure their correctness and professionalism. Depending on the occupation, each person has a unique job description. However, the following are some of the most prevalent activities among all:
They welcome new customers and assist them with the onboarding process.

They also supervise transactions and handle client bank accounts, including creating and terminating accounts.

They are in charge of deposit, payment, and withdrawal procedures.

They are in charge of authorizing and evaluating overdrafts and loans.

When required, they also handle additional transactions such as writing cashier checks or money orders.

They should recommend and explain to the clients about banking services and products depending on their needs.

They also introduce and cross-selling banking services and products to current and potential customers.

They need to collaborate with other banking experts to provide excellent customer service.

The one should resolve client concerns and questions.

When necessary, they should do administrative and clerical tasks such as data entry and filing.
Top recruiters for banking students
The following are some top banking companies who recruit bankers-
State Bank of India

Yes Bank

ICICI Bank

Federal Bank

Axis Bank

IDBI Bank

Citibank

Kotak Bank

Bank of Maharashtra

HDFC Bank

Punjab National Bank

LIC Housing Finance

Central Bank of India

Aditya Birla Sun Life Insurance Co. Ltd.

Exide Life Insurance Co. Ltd.
Pros and Cons of Working in the Banking Sector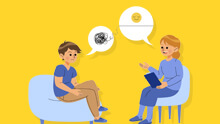 Take Career FREE Counselling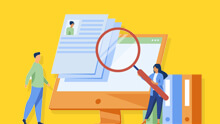 Looking for the right job??
Didn't find the right info?? Looking for a specific topics??