Environmental Engineering
Environmental engineering course is a popular engineering profession that deals with concerns concerning the environment. Environmental engineering is a branch of civil and chemical engineering that focuses on the environment. They work to ensure the earth's and living species' long-term survival. In summary, environmental engineers are always working to ensure the health of the planet and its inhabitants.

An Introduction to Environmental Engineering:

It is the branch of engineering that deals with the protection of humans, the environment, and improving environmental quality. Environmental engineers apply engineering, biology, chemistry, and soil science ideas to improve environmental solutions. They deal with a wide range of topics, including pollution management, recycling, and public health concerns.
Environmental Engineering requirements
The first requirement to begin in an environmental engineering industry is to start with a Bachelor's in environmental engineering. As the environmental engineer job is complex and challenging, it also comes with a lot of responsibilities.

To become an environmental engineer you need a Bachelor's degree in engineering or similar courses like Diploma in Environmental Engineering. A master's degree is also preferred for most jobs. As the roles of civil engineers are very risky, some skills are also required for this position. They must possess excellent problem-solving and troubleshooting skills. Practical experience with design softwares is desired.

Besides the academic degrees, you also need some skills to secure a environmental engineer job. These skills will enhance your career opportunities. Some common skills you need are as follows.
Eligibility Criteria for Environmental Engineers
| Stream | Graduation | After Graduation | After Post Graduation |
| --- | --- | --- | --- |
| Clear 10+2 with science as core subjects | B. Tech (Bachelor of Technology) for 4 years | M.Tech (Master of Technology) for 2 years | Ph.D. (Doctor of Philosophy) degree for 3 years |
To pursue an environmental engineering career, you need to study science in high school. You should complete your 10+2 with PCM/PCB.

Now, you can pursue a Bachelor's Degree (B.Tech): Engineering bachelor's degree programs normally last four years. Students study Mathematics, introductory engineering, basic sciences, humanities, and social sciences in the first two years, and then focus on core environmental engineering subjects in the last two years.

Then, you can go for a Master's Degree (M.Tech). This program lasts two years. An option of dual Degree (Bachelor + Master). Some colleges and institutions provide a 5-year program that includes both a bachelor's and master's degree.

After master's, you can go for a Phd. Degree. Environmental Engineering is another field in which you can pursue a doctoral degree. You can also enroll in a three-year full-time diploma program (Diploma in Environmental Engineering).
B.Tech in Environmental Engineering Admission Process
Environmental Engineering Entrance Exams
College

Tentative Date

Important Factor

Website

IIT

JEE Mains: Conducted 4 times between Feb-May of Every Yea

JEE Advanced: Conducted once in a year usually before May

JEE Mains and Advance need attention on Chemistry, Physics and Maths.

https://nta.ac.in/

NIT

JEE Mains: Conducted 4 times between Feb-May of Every Year.

JEE Advanced: Conducted once in a year usually before May

JEE Mains and Advance need attention on Chemistry, Physics and Maths.

https://nta.ac.in/

Vellore Institute of Technology

April of every month

Focus on the core syllabus of VITEEE and practice often.

https://viteee.vit.ac.in/

SRM Institute of Science and Technology

April-May of every month

Focus on Generalised Syllabus

https://www.srmist.edu.in/

State Colleges in West Bengal

April-May of every year

Need attention on advanced mathematics, physics and chemistry.

https://wbjeeb.nic.in/
Colleges only admit students once they have taken the national and state-level engineering entrance exams. The following are some of the most popular admission exams:
At Regional/National Level (Private Exams):
Important facts about Environmental Engineering
Must have IT Skills certification:
IT Certification Skills required for Environmental Engineer
Programs for Students in Environmental Engineering

Scholarship

Many colleges award students scholarships depending on their grades in 12th grade or their performance on the Entrance Exam. Scholarships are awarded by the state government or private universities based on 12th-grade marks or merit. If they offer an entrance exam, they will award scholarships based on the results.

Through several programs, such as the Prime Minister Special Scholarship Scheme, the government offers a variety of scholarship options. In India, the government awards scholarships based on people's caste and minority groups.

Internship

As per the AICTE regulations and guidelines, it is mandatory for every student to undergo an Internship in any esteemed organisation.

Some private as well as government institutions allow Internships for 2nd year B.Tech students.

It is compulsory to do at least 3 internships during college.
Top leading colleges for Environmental Engineering in India
| College | Location |
| --- | --- |
| Indian Institute of Technology (IITs) | Different Locations in India |
| National Institute of Technology (NITs) | Different Locations in India |
| Delhi Technological University (DTU) | Delhi |
| SRMIST - SRM Institute of Science and Technology | Chennai |
| Amity University | Different Locations in India |
| College of Engineering, Anna university | Chennai |
| JawaharLal Nehru Technological University (JNTUH) | Hyderabad |
| Manipal Institute of Technology (MIT) | Manipal |
| Coimbatore Institute of Technology | Coimbatore |
| Chandigarh University | Chandigarh |
In environmental engineering careers, the prime focus is on the natural and man made factors which result in damages, mapping and analysing different areas to understand the in depth course of environmental factors.
An environmental engineer can work across several areas and factors related with environmental monitoring, analysis, conducting and developing different levels of planning and mitigation strategies. Students holding an environmental engineer degree can also pursue a higher course (like post graduation, research, Ph.D) and develop a career as a Lecturer or as Professor.
Most of the role of environmental engineers is related to the environment and related objectives. They focus on protecting the environment with growth and sustainability. They check whether industries are following environmental norms or not. They provide the environmental licenses to various companies.
The following are some day-to-day tasks of environmental engineers:
Job Profiles for Environmental Engineering
Environmental Engineering offers a variety of job options for young people. Here are some of the most well-known job profiles:
Top recruiters for Environmental Engineer job: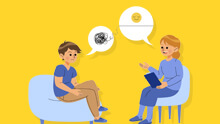 Take Career Free Counselling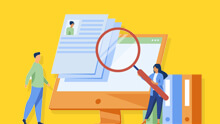 Looking For The Right Job??