Computer application is the most popular career path for individuals interested in working in the IT industry. In comparison to computer science and other related options, it is more professionally focused. Computer application education involves an understanding of computer basics and programming ideas.
Certificates, Diploma, UG, and PG programs are all available in computer applications. The computer application course varies according to the course chosen. Students can learn about computer basics, programming languages, database administration, web design, and operating systems, among other things.
India, being a growing country, offers a wide range of opportunities for individuals interested in Computer Applications courses. The students can get a good salary and other incentives as well. For a fresher, the IT industry is one of the top paid fields. In a large MNC, a computer specialist may easily obtain an initial package of Rs. 25,000 to Rs. 40,000 per month. If a candidate has essential abilities, he or she can make a good career in computer applications.
Computer Application and IT Requirements
Two fundamental criteria to begin a career in computer applications are as follows : –
Qualifications in education
Candidates must have certain educational requirements to work in this area. The following are the fundamental educational criteria for students:
First and foremost, they must get a minimum of 50-60 percent in class 12 with computer and math as major courses.

They must next pass an entrance test and enroll in a recognized university's bachelor's degree program (BCA, B.Sc.).

Candidates who do not wish to pursue a bachelor's degree might instead enroll in a diploma or certificate programs.

Aspirants can now choose to work or further their education.

To further their studies, candidates can now get a master's degree (M.Tech, MCA, M.Phil).

If they do want, they can now seek a Ph.D.
Soft skills–
Candidates should also have certain soft skills in addition to these educational qualifications. Here are some key soft talents to have:
Creativity and Innovation
If a candidate is interested in this profession, he should be creative and have the ability to think of new ideas outside of the box. This will add value to the individual's CV. Creativity and innovative abilities will help the applicant achieve their goals and objectives. These abilities will also aid an aspirant's advancement inside the organization in which they hope to work in the future.
Every candidate must have effective and efficient communication abilities. Such strong communication abilities aid in making a positive first impression throughout the admissions process.
One of the main qualities of candidates in this sector is the ability to develop analytical and presenting abilities.
These abilities are also necessary to remain objective while deciding which course alternatives to pursue. Communication with time and standard help with distinct area specialists for the pupils are the sources of critical thinking abilities.
Computer specialists must be able to pay close attention to detail since their work is often challenging, demanding, and requires a keen eye.
Time and project management
Many IT employees will need to be self-directed and motivated, and project management is an important element of self-directed work.
One of the most important traits of candidates in this profession is leadership. Individuals in positions of leadership in their companies who have or need to have them. As a result, during internships and job experience, students should take charge of the project and demonstrate their ability to plan, organize, and supervise events.
Technical skills for Computer Application and IT
You must also be able to understand some technological concepts. These technical skills set you apart from the competition. Having these skills will open up plenty of new job options for the seeker. Let's take a look at some of the most common technical skills.
The ability to write code is one of the most fundamental skill sets that an employer will seek in an IT worker. If the work requires programming, the company may look for someone who can code in a variety of languages. Some common languages are HTML, C++, PHP, Python, Java, and many more.
Cybersecurity is the most in-demand skill in the information technology industry. To study and succeed in Cyber Security, you'll need to understand fundamental programming concepts, have a solid grasp of operating systems (Linux, Windows, and others), firewalls, and other related topics.
It is highly valued by organizations. It is concerned with the documentation of technical work, such as reports, briefings, project summaries, and proposals.
Computer Application and IT Eligibility
| Stream | Graduation | Diploma/Certificate | Post-graduation |
| --- | --- | --- | --- |
| The candidate must have appeared in 10+2 from any educational board. | The candidate should have a bachelor's degree to pursue a career in this field. | The candidate can go for a certification or diploma course if they don't wish to pursue a bachelor's degree. | The candidates can also pursue a master's degree if they want to. Although it is not necessary to go for this. |
| The core subjects should include Computer and Mathematics. | They can pursue BCA/BSc. Try to maintain at least 50-60% to get admission in post-graduation. | The aspirant can choose any relevant course. | They can pursue M.Tech, MCA., M.Sc. |
| The candidate should try to gain at least a minimum of 50-60% marks. Then, only they will become eligible for bachelor's course | The candidate needs to pass the entrance exams to get enroll in a bachelor's degree. | The candidate can directly take admission in Diploma or certificate courses. | The candidate needs to pass the entrance exams to get enroll in a master's degree. |
Computer Application and IT Courses
| Undergraduate Courses | Postgraduate Courses | Diploma Courses | Certificate courses |
| --- | --- | --- | --- |
| BCA | MTech Computer Applications | Diploma in Computer Application | Certificate Course in Java |
| BA Computer Applications Informatics | MCA | Diploma In Computer Programming | Certificate Course In Computer Application |
| B.Tech in computer Science | MPhil Computer Applications | Advanced Diploma in Computer Application | Certificate Course in Computer Operation and Application |
| BCA Computer Science | M Tech. Computer Applications in Industrial Drives | Post Graduate Diploma In Computer Applications | Certificate Course In C++ |
| BCA Data Analytics | -- | -- | Certificate in Computer Application and Programming |
Computer Application and IT Entrance exam
| Exam Name | Conducting Body | Duration | Frequency | Examination Level |
| --- | --- | --- | --- | --- |
| LPU NEST (Lovely Professional University National Entrance and Scholarship Test) | Lovely Professional University | 2 hours 30 minutes | Once a year | University-level |
| UPCET (Uttar Pradesh Combined Entrance Test) | National Testing Agency (NTA) | 3 hours | Once a year | State-level |
| IPU CET(Indraprastha University Common Entrance Test) | Guru Gobind Singh Indraprastha University | 3 hours | Once a year | University-level |
| VITEEE (Vellore Institute of Technology Engineering Entrance Examination) | VIT University, Vellore | 1 hour 30 minutes | Once a year | University-level |
| JNUEE ( Jawaharlal Nehru University Entrance Exam) | National Testing Agency | 3 hours | Once a year | University-level |
| TANCET (Tamil Nadu Common Entrance Test) | Anna University, Chennai | 2 hours | Once a year | State-Level |
| NIMCET (NIT MCA Common Entrance Test) | National Institute Of Technology | 2 hours | Once a year | National-level |
| SRMJEEE (SRM Joint Engineering Entrance Exam) | SRM Institute of Science and Technology | 2 hour 30 minutes | Once a year | University-level |
Computer Application and IT Colleges
| College name | Location |
| --- | --- |
| Delhi University (DU) | Delhi |
| Christ University (CU) | Banglore |
| NIT Trichy | Tiruchirapalli |
| Anna University | Tamil Nadu |
| SRM Institute of Technology | Kanchipuram |
| Guru Gobind Singh Indraprastha University | Delhi |
| LPU | Jalandhar |
| Vellore Institue of Technology (VIT) | Vellore, Tamil Nadu |
| Symbiosis Institute of Computer Science and Research (SICSR) | Pune |
| University of Allahabad | Uttar Pradesh |
Computer Application and IT Work description
This field's specialist works with computers and programming. A wide range of employment options is available in this subject. As a result, the job description is determined by the individual's occupation. However, some tasks are performed by all professions. The following are some typical tasks:
Software, operating systems, network control systems, and computer games are all designed by them.

They must create computer applications, software, and utility programs that meet the needs of users.

They should create websites and mobile applications.

For operating systems and software, one writes codes and designs programs.

They create cutting-edge IT solutions to help organizations grow and become more efficient.

Professionals are in charge of making high-level choices on IT product and service architecture and design.

They work with engineers or software developers to choose the best design options.

They make ensure that network connectivity in a company's LAN/WAN architecture meets technical requirements.

For company requirements, the experts create and execute the most efficient and cost-effective solutions.

They assess a client's company and IT procedures before recommending tools to boost productivity.
Job prospects for Computer Application Jobs
| Job name | Job description |
| --- | --- |
| Hardware Engineer | Hardware engineers install and test systems to guarantee that the internet works properly. These individuals are also involved in the testing and manufacturing of gear. |
| Software Developer | Software developers are in charge of creating software that performs a certain purpose. |
| Web Developer | Web developers are in charge of coding, designing, and laying out the user interface of a website. |
| Trouble-shooters | Troubleshooters are professionals who guarantee that technology, including hardware and software, is available to people who require it. They handle any issues that arise to ensure that projects are delivered on schedule. |
| Business Analyst | To establish and run a firm successfully, a Business Analyst analyses business prospects, strengths, weaknesses, and strengths. |
| System Analyst | A System Analyst is a person who examines, assesses, and assists in the development of system solutions. |
| Software Tester | For any product or application, software testers use human and automated procedures to test for flaws. During the software development cycle, they are in charge of quality assurance. |
| Technical Writer | Technical writers have a combination of writing abilities and technological expertise. Technical publications such as product descriptions, user manuals, design specifications, project plans, and papers must be written by a technical writer. |
| Junior Programmer | A Junior Programmer is a programmer who supports the development team in the creation of software applications by writing code. |
| IT Technical Support Developer | Their job is to detect hardware issues and assist clients with app and software downloads. |
| Database Administrator | Database administrators are in charge of developing, implementing, maintaining, and repairing a company's database. |
| System Admisnistrator | System administrators are in charge of server and computer system maintenance and setup. |
| System Engineer | A System Engineer is an IT professional who provides desktop, server, and networking server technical support and other IT services. |
Internships for Computer Application and IT students
It has long been assumed that those who chose to work in the computer business are intelligent and motivated. Internships in technology are popular, numerous, and maybe quite rewarding. Internships provide students the opportunity to work in a real-world setting. They can get practical information by exploring a company. They will also be able to define their career by acquiring practical skills in a vibrant environment. Students can work while learning the most up-to-date market technology.
Internships not only help you improve professionally, but they also help you grow as a person. You may also make use of the wonderful possibilities provided by internships to discover the best mentors. Students of this field can apply for online internships as well. Working online can be comfortable for the interns of the Computer application field.
Top recruiters for Computer Application and IT graduates
The following are some top recruiters who hire graduates of computer application jobs and IT jobs-
Infosys

MAHINDRA

HCL Technologies

Polaris

Deutsche Bank

Microsoft

Accenture

IBM

Google

Syntel

Dell

NIIT

Wipro

Cognizant

Hexaware Technologies Ltd.
Pros and Cons of studying Computer Application and IT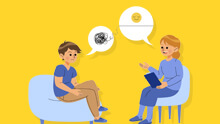 Take Career FREE Counselling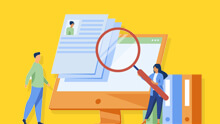 Looking for the right job??
Didn't find the right info?? Looking for a specific topics??