A two-year MBA program in HR, or human resource management, is available. The MBA HR program provides information and expertise in managing an organization's employees. Every organization has its own set of values, visions, principles, conventions, working language, procedures, and methods, as is well known. An HR professional's job is to create and maintain a company's culture, as well as to hire and retain the best employees.
The MBA in Human Resources has a highly robust career scope. As you may be aware, human resources are the most essential component of any organization. As a result, HR is becoming increasingly important in all fields. You may find a variety of jobs with greater pay packages in this field. MBA HR is ideal for people with strong communication skills and the ability to see the big picture of a company. In today's world, experienced HR professionals are needed in both the public and commercial sectors.
| Full-Form | Master of Business Administration in Human Resource |
| --- | --- |
| Degree | Postgraduate |
| Duration | 2 years |
| Eligibility | Bachelors degree |
| Exam Type | Semester-wise |
| Admission process | Entrance exam |
| Average Starting Salary | INR 3 to 18 lacs per annum |
1. Educational Requirements
Candidates who want to pursue an MBA must meet certain educational criteria. The list of educational criteria that must be met is as follows:
The following are the skillset for students pursuing MBA in HR. These skills will help them to stay ahead of others in this competitive world.
An HR department must interact with management, potential workers, and present employees at all levels. For a reason, HR professionals are recognized for their interpersonal skills. They communicate with and connect with personnel at all levels of their companies regularly. Make sure you can communicate well both orally and in writing.
HR is responsible for the ability to think strategically and to effectively shape that strategic thinking. They listen and evaluate the difficulties of others to provide appropriate guidance. The HR manager is a careful planner who pays attention to the smallest of details.
To increase productivity, make sure that individuals cooperate at least respectfully. Without problem-solving skills, you can't be effective. You must be aware of current and upcoming trends as an HR practitioner. HRM, which is proactive and strategic plans HR responsibilities in a way that maximizes company value.
Employees, line managers, and senior managers should seek HR advice on personnel matters. Every day, an HR professional deals with people's lives and careers, and when a manager asks for assistance, you should be prepared to offer advice and resolve problems.
When it comes to one-on-one or group sessions to distribute knowledge or train individuals, coaching skills prove useful.
Employee trust is built on the foundation of integrity. The importance of ethics in the development of a company cannot be overstated. Ethics and integrity are intimately intertwined in the business world.
Project and Time management skills
You will be working on a variety of initiatives during your MBA program and throughout your career. You'll require project management abilities to succeed in them. Some of the things that strong time management skills will help with include efficiently managing time, getting work done skillfully, and meeting tight deadlines.
Technical skills for MBA in HR graduates
The following are some technical skills that every HR professional should possess
HRIS (Human Resource Information System) makes HR activities easier for you. HRIS solutions are categorized by duties, and as an HR professional, you should be familiar with them. The purpose of an HRIS system is to keep the firm functioning smoothly. You must be familiar with payroll management software as an HR professional.
Even if not all HR professionals are required to work on payroll operations, familiarity with at least one of the most commonly used payroll software systems is useful.
Excel abilities, which you should have acquired during your MBA, are required. Learn how to utilize Vlookup, sum, pivot, and conditional functions to deal with huge amounts of data.
| Stream | Graduation | Entrance exam | Interview and GDs |
| --- | --- | --- | --- |
| Any applicant who has completed class 12 from any educational board is eligible to apply. | A bachelor's degree is required of the candidate. | One needs to qualify for the entrance exam. | After passing the exam, the candidate must attend an interview or group discussion. |
| To be admitted to any bachelor's degree program, they must get at least minimal grades. | The Minimum marks- 50% for general 45% for SC/ST/PWD | The minimum marks depend on the exam you appear for. | The marks depend on the interviewing committee. |
| MBA candidates can major in any field (arts, science, or commerce). | An authorized college can provide the candidate with a degree. | They can take any national, state, or university-level test they like. | The interview and other discussions also depend on the college or university. |
| Exam Name | Full-Form | Conducting Body | Duration | Number of questions |
| --- | --- | --- | --- | --- |
| CAT | Common admission test | Indian Institutes of Management (IIM) | 2 hours | 100 questions |
| MAT | Management Aptitude test | All India Management Association (AIMA) | 2 hours 30 minutes | 200 questions |
| ATMA | AIMS Test for Management Admissions | Association of Indian Management Schools (AIMS) | 3 hours | 180 questions |
| XAT | Xavier Aptitude Test | XLRI (Xavier School of Management, Jamshedpur) | 3 hours | 100 questions |
| CMAT | Common Management Admission Test | National Testing Agency | 3 hours | 125 questions |
2. State level entrance exams
| Exam name | State conducting | Full-form | Duration | No. of questions |
| --- | --- | --- | --- | --- |
| MAH-CET | Maharashtra | Maharashtra Common Entrance Test | 2 hours 30 minutes | 200 questions |
| OJEE MBA | Odisha | Odisha Joint Entrance Exam | 2 hours | 120 questions |
| KMAT | Karnataka | Karnataka Management Aptitude Test | 2 hours | 120 questions |
| APICET | Andhra Pradesh | Andhra Pradesh Integrated Common Entrance Test | 2 hours 30 minutes | 200 questions |
| TSICET | Telangana | Telangana State Integrated Common Entrance Test | 2 hours 30 minutes | 200 questions |
| TANCET | Tamil Nadu | Tamil Nadu Common entrance exam test | 2 hours | 100 questions |
| UPCET | Uttar Pradesh | Uttar Pradesh Combined Entrance Test | 2 hours | 100 questions |
| Exam name | Full-form | Conducting body | Duration | Number of questions |
| --- | --- | --- | --- | --- |
| IBSAT | ICFAI Business School Aptitude Test | ICAFAI Foundation for Higher Education | 2 hours | 140 questions |
| IIFT | Indian Institue of Foreign Trade | NTA (National Testing Agency) | 2 hours | 110 questions |
| IRMASAT | IRMA Social Awareness Test | Institute of Rural Management Anand | 1 hour 20 minutes | 40 questions |
| TISSNET | Tata Institue of Social Sciene National Entrance Test | Tata Institue of Social Science | 1 hour 40 minutes | 100 questions |
| SNAP | Symbiosis National Aptitude Test | Symbiosis International University | 1 hour | 60 questions |
Top colleges for MBA in HR
| College Name | Location |
| --- | --- |
| Indian Institute of Management (IIM) | Different locations in India |
| Faculty of Management Studies, DU (FMS) | Delhi |
| Xavier Labour Relations Institute (XLRI) | Jamshedpur |
| Symbiosis Institute Of Business Management | Pune |
| Indian Institute of Foreign Trade (IIFT) | Delhi |
| UPES (University of Petroleum and energy studies) | Dehradun |
| Amity University | Noida |
| NMIMS School of Business Management | Mumbai |
| Management Development Institute (MDI) | Gurgaon |
| Xavier University Bhubaneswar (XUB) | Bhubaneshwar |
| T.A. Pai Management Institute (TAPMI) | Manipal |
| Christ University | Banglore |
| S.P. Jain Insitute of Management and Research (SPJIMR) | Mumbai |
Internships for MBA in HR students
Internships provide training and first-hand experience with a career in the real world. In an MBA program, the beginning of the third semester is the ideal time to conduct an internship. All MBA students should plan for their internships and choose the fields in which they want to pursue their careers. MBA internships assist students in furthering their careers by providing an important experience. 
An internship will offer real-world skills and will undoubtedly improve a candidate's CV in the look for a better career. Interns may receive professional recommendations as a result of their increased exposure and networking. One may put their ability, dedication, and abilities on display there. In a professional setting, you may boost your self-assurance. It promotes personal growth and helps you recognize your unique traits.
The work description of MBA in HR graduates
HR professionals have a dynamic employment role. They must interact with the people and workers of the firm. They create and implement HR plans and activities that are in line with the company's overall goals. The following are some of the tasks that personnel in the HR department do daily:
By resolving requests, concerns, and other issues, they provide a link between management and employees.

They are in charge of the hiring and selecting process.

They design and monitor the organization's entire HR strategy, methods, tactics, and procedures.

They must develop a pleasant workplace atmosphere.

A performance evaluation system that encourages high performance should be overseen and managed.

They keep existing salary and benefits programs in place.

They evaluate training requirements to implement and manage training programs.

They report to management and use HR analytics to help them make decisions.

They ensure that all aspects of human resource management are compliant with the law.
Job prospects of MBA in HR Graduates
| Job name | Job description |
| --- | --- |
| HR Talent acquisition manager | Planning, creating, administering, and monitoring recruiting and talent acquisition procedures and strategies are the responsibility of the talent acquisition manager. |
| HR Professor | The purpose of this position is to provide HR education to students at institutions and colleges. |
| Compensation Manager | They consider the financial elements while calculating an employee's compensation. He is also knowledgeable about the labor regulations and wage acts that apply to a certain industry. |
| HR Training Manager | The training and development manager must increase employee productivity by organizing training solutions for corporate personnel and recognizing training needs. |
| Employee Relations manager | They bridge the gap between the employer and the employee by serving as a conduit for communication. He listens to the employees' concerns and grievances and tries to resolve the conflict between the employer and the employee. |
| HR Professor | The purpose of this position is to provide HR education to students at institutions and colleges. |
| Staffing director | They define a company's recruiting, promotion, and transfer rules as well as staff training and development. |
| HR Generalist | They accept job applications from applicants to evaluate their resumes and choose their paperwork for recruiting projects and other purposes. |
| HR Compliance Manager | They deal with all of the company's compliance and statutory concerns, as well as ensuring that legal standards and internal rules are followed. |
| Technical recruiter | They assess a candidate's technical abilities and select those who are well-versed in these areas. |
Top recruiters for MBA in HR graduates
The following are the top companies that hire graduates of MBA in HR-
Reliance

Wipro

KPMG

Pepsico

L'Oreal

Makemytrip

 ABC Consultants

Wise group

Hudson Global, Inc

Body shopping
Pros and Cons of MBA in HR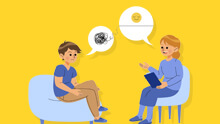 Take Career FREE Counselling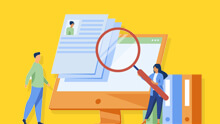 Looking for the right job??