The BBA in healthcare management is a three-year bachelor's degree program for students interested in working in the healthcare field. The curriculum prepares students to evaluate, present, and investigate data in the field of healthcare administration. The curriculum also seeks to keep students informed about recent developments in healthcare legislation, policies, and technology. 
This program is for those who have strong problem-solving, critical, and analytical skills. This program is also open to anyone interested in taking on the issues of healthcare administration and innovation. Many topics relevant to healthcare management are included in the BBA in healthcare management curriculum. The BBA in healthcare management program is designed to develop future healthcare executives.
Candidates will be admitted to all BBA in healthcare management colleges based on their performance in the qualifying exams. It should be remembered that the admissions procedure for each college will differ. Candidates must do well in all of the admission rounds to get admitted to the institution of their choice. Finally, the candidates will be called for document verification round by the college. After that, selected candidates can pay the yearly fee to confirm their acceptance.
BBA in Health Care sector Highlights
| Course Name | Bachelors in Business Administration in the Healthcare sector |
| --- | --- |
| Course Level | Undergraduate |
| Duration | 3 years |
| Examination type | Semester system |
| Minimum Eligibility Criteria | 10+2 with a minimum aggregate score of 50%. |
| Average Starting salary | INR 2.5 to 14 Lacs |
BBA in Healthcare sector requirements
1. Educational Requirements
Candidates interested in a profession in the healthcare field must meet specific educational criteria.
The following is a list of academic criteria that must be met:
Aside from meeting the educational criteria, the candidate should also have certain additional abilities. These abilities will assist the candidate stand out from the competition. They can advance in their careers by sharpening their talents. The following are some of the most frequent and useful skills for students pursuing a BBA in the healthcare field:
This ability is critical in all aspects of healthcare administration. You must interact with other administrative and clinical personnel to understand how your actions will affect others, whether you are analyzing a budget or setting a timetable. Depending on your position, you may communicate with a variety of patients, administrators, and physicians regularly.
A good mental attitude is beneficial to all employees, but it is especially valuable in health care. Health care personnel must have a positive attitude despite the demand of the job, the stress of teamwork, and the regular interactions with patients.
A team player mentality is an important quality among health care employees. Numerous healthcare disciplines are similar to team sports, with many individuals working together to provide care to patients. You must understand how to work with these colleagues in the best interests of the patient.
Work ethic is a set of principles centered on dedication to one's job. Professionalism, timeliness, and your general attitude and behavior are all aspects of your work ethic. Work ethic is defined by some businesses as a belief in the moral value and importance of work, as well as its basic capacity to build character.
Another essential talent that may be used in healthcare administration and management settings. To come up with a good strategy, you'll need to be comfortable investigating how others have done it and accumulating information.
Time management is essential in every profession, but it is much more so in health care. A health care professional's day may be quite hectic, and it might feel as if there aren't enough hours in the day. Prioritizing your goals can help you advance in your work
As you have an open mindset, you can handle criticism and make changes when necessary. Health care is a sector that is always changing. Even the most skilled personnel will eventually encounter knowledge gaps as medicine, technology, and processes improve. You must be able to take criticism in mind and learn from it.
Technical skills for BBA in the Health Care sector
The following are the technical skills that every BBA candidate should possess
Healthcare executives must figure out what type of resources they'll need to run their business effectively. They must consult with employees to establish each department's budgetary requirements while avoiding excessive overhead. A good manager must be able to assess what demands are essential and where, if required, cuts may be made.
This position necessitates healthcare-specific training. Managers must understand what is essential to the providers they deal with at all levels, from hiring to scheduling. To avoid overburdening suppliers, you'll need to devise a strategy. Your healthcare management classes, along with a strong sense of communication, will equip you to effectively advocate for your employees.
Basic Healthcare computer skills
Even while many computer abilities aren't exclusive to the medical field, there are several fundamentals that you'll need to grasp. For example, knowing how to use the Microsoft Office Suite is essential for computer expertise.
Health care scheduling apps
If you work as a Medical Office Administrative Assistant or a Medical Assistant in an office environment, you'll need to be familiar with medical billing and coding procedures. To ensure that insurance companies cover the expenses of patient medical care, billing and coding algorithms assign alphanumeric symbols to diagnoses and treatments.
Health care scheduling apps
Creating and sticking to schedules is important in any medical environment to keep the practice running efficiently. This involves determining how many patients you can book and how far apart visits should be spaced. To book patient visits and set reminders, you'll need to be familiar with this program.
BBA in Health care sector Eligibility
| Stream | Entrance exam | Graduation |
| --- | --- | --- |
| Any applicant who has completed class 12 from any educational board is eligible to apply. | One needs to qualify for the entrance exam. | The individual is entitled to study BBA after passing the admission test. |
| They should get at least minimum marks to get admission in any bachelor s degree. | The minimum passing score varies depending on the test. | For good placements, the candidate should achieve at least 50-60 percent. |
| The applicant can pursue BBA in any stream (arts, science, or commerce). | They are eligible to take any national, state, or university-level test. | The aspirant can get a degree from an accredited college. |
BBA in HealthCare Sector Entrance exam
| Exam name | Conducting Body | Level of exam | Duration | Type of questions |
| --- | --- | --- | --- | --- |
| NMIMS NPAT | Narsee Monjee University | National Level | 2 hours | MCQs |
| IPU CET (Indraprastha University Common Entrance Test) | Guru Gobind Singh Indraprastha University | University Level | 3 hours | MCQs |
| DU JAT (Delhi University Joint Admission Test) | National Testing Agency (NTA) | University Level | 02 Hours | MCQs |
| SET (Symbiosis Entrance Test) | Symbiosis International University | University Level | 2 hours 30 minutes | MCQs |
| IPMAT (Integrated Program in Management Aptitude Test) | IIM Indore | National level | 2 hours | MCQs and short-form answers |
| CUET (Christ University Entrance Test) | Christ University | National Level | 2 hours | MCQs |
| AIMA UGAT(All India Management Association Undergraduate Aptitude Test) | All India Management Association (AIMA) | National Level | 3 hours | MCQs |
| BHU UET (Banaras Hindu University Undergraduate Entrance Examination) | Banaras Hindu University | University Level | 2 hours | MCQs |
| JIP MAT (Joint Integrated Programme in Management Admission Test) | National Testing Agency (NTA) | National Level | 2 hours 30 minutes | MCQs |
| UPTU (Uttar Pradesh Technical University Exam) | National Testing Agency (NTA) | State Level | 3 hours | MCQs |
Top colleges for BBA in the Healthcare sector
| College name | Location |
| --- | --- |
| Indian Institue of Management (IIM) | Different Locations in India |
| Delhi University (DU) | Delhi |
| Christ University (CU) | Banglore |
| NMIMS University | Mumbai |
| Symbiosis International University (SIU) | Pune |
| MIT College of Management | Pune |
| Quantum University | Roorkee |
| S.P. Jain Institute of Management and Research (SPJIMR) | Mumbai |
| Amity University | Noida |
| Lovely Professional University (LPU) | Jalandhar |
Internships for BBA in the Healthcare sector students
The majority of undergraduate and graduate programs require students to participate in some form of an internship. So they may use their knowledge in a real-life healthcare setting. Furthermore, healthcare schools recognize the value and advantages of having their students work with skilled specialists in their field.
Internships allow you to put what you've learned in college into practice. You can get enough practical experience to make yourself competitive in the employment market. Even better, internships may lead to full-time and part-time jobs in several healthcare settings. Internships are a great way to put your spare time to good use. The internship certificate verifies that you have put your abilities to good use.
Job prospects after studying BBA in the Healthcare sector
| Job name | Job description |
| --- | --- |
| Hospital administrator | Hospital administrators are in charge of the administrative part of health care. They are in charge of the whole healthcare department, which includes all the daily activities at a hospital. Also, to look for the facilities that are necessary to keep a healthcare department running. |
| Healthcare Manager | They are in charge of a department's or a medical facility's health services. This necessitates them coordinating and planning the actions of physicians, nurses, and other medical personnel. The overarching objective of healthcare managers is to ensure that services function smoothly and that patients receive the highest possible quality of treatment. |
| Healthcare Finance Manager | They are in charge of a clinic, a medical group practice, a hospital, a public health agency, and a managed care organization's daily operations. They can practice financial analysis and reporting, contract evaluations, salary appraisal, and budgeting to achieve this goal. |
| Health Service manager | They are in charge of hospital personnel training and recruiting. They keep track of finances and keep them up to date. They are also in charge of the facility's day-to-day records. |
| Health Care Analyst | They are in charge of automating internal and external reporting, as well as developing executive dashboards. They provide data in a way that helps hospital administrators and others comprehend the data's operational implications. |
| Pharmaceutical project manager | They are in charge of ensuring that pharmaceuticals are created on time, on budget, and by all scientific safety and effectiveness standards. They are in charge of important initiatives, stakeholders, and employees. |
Employment sector after studying BBA in the Healthcare sector
Students who are studying BBA in the Healthcare sector can get into several industries and sectors. The following are some sectors in which the candidates can work
Top recruiters for graduates studying BBA in the Healthcare sector
The following are the companies that hire graduates of BBA in the Healthcare sector-
Apollo

Wockhardt

Max

Fortis

Tata

Duncans

Fortis Hospital Ltd.

Apollo Health Care

Vivo Hospital

Ingenious Hospital

Health Care Global

Medanta

Nutralike Hospital Care
Pros and Cons of studying BBA in the Healthcare sector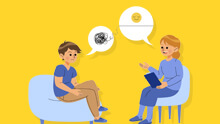 Take Career FREE Counselling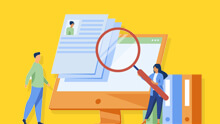 Looking for the right job??