A bachelor's degree in business administration (BBA) is a three-year professional undergraduate program in business administration. Students from all three streams are eligible to join: science, arts, and commerce. BBA is one of the most popular and sought-after bachelor degree programs among students after they finish high school. The BBA degree can lead to a variety of career options in a variety of fields.
The BBA Syllabus is designed to provide students with appropriate business administration abilities. Principles of Management, Macroeconomics, Human Behavior & Ethics at Workplace, Management Accounting, Banking & Insurance, and other BBA subjects are covered. The BBA program prepares students for managerial jobs and entrepreneurship by providing information and training in management and leadership abilities.
A BBA degree combined with a few years of work experience will almost certainly lead to a position of leadership in any business. Communication skills, a desire to solve problems, teamwork, and time management are a few characteristics that might help a student succeed in the BBA program.
1. Educational Requirements
Candidates who want to study BBA must satisfy certain educational requirements.
Here is a list of educational requirements that must be met:
BBA students must be efficient in both their studies and other activities. As a result, individuals must learn specific abilities to be successful in their careers. For BBA applicants, the following are some relevant and popular skill sets
Communication skills are really important. Communication's scale is strong and significant since it can make or destroy first impressions. It's always a benefit to have strong communication skills, both written and vocal. Building communication skills is always a profile, regardless of where you are.
Certain employment examinations have included problem-solving and critical analysis. As a result, it must be taken seriously. When studying for the BBA, focus on improving your ability to analyze a situation, evaluate alternative outcomes, and choose solutions that will help you solve the problem.
The importance of networking cannot be underestimated. You will have more possibilities and success if you have strong networking skills. You can gain insight into all the forthcoming trends and career possibilities if you have a strong and enlarged network.
You should develop the skills that will help you become a successful entrepreneur. In the business world, how you look at things, how you evaluate an idea, and how hard you work are all highly appreciated qualities. With this talent, you can come up with the most strange of ideas, assemble a team to make them a reality, and create rapid cash for the firm you work for.
Leader-like characteristics are one of the most crucial abilities to have if you want to pursue a BBA. It's because the students will need to work in groups, and this characteristic will help them do so. While participating in school projects, one might acquire leadership abilities.
Technical skills for BBA Graduates
The following are some technical skills that BBA graduates should possess
| Stream | Entrance exam | Graduation |
| --- | --- | --- |
| The candidate should pass class 12 from any educational board. | One needs to qualify for the entrance exam. | After qualifying for the entrance exam, the candidate is eligible for studying BBA. |
| They should get at least minimum marks to get admission in any bachelor s degree. | The minimum marks depend on the exam you appear for. | He/she should gain at least 50-60% should be gained by the applicant for good placements. |
| The candidate can study any stream (Arts, Science, or Commerce) to pursue BBA. | They can enroll in the exam of any national, state, or university level. | The aspirant can get a degree from an accredited college. |
| Specialization course | Course description |
| --- | --- |
| BBA in Finance | Students who excel in numerical analysis and reasoning should pursue a BBA in Finance concentration. The BBA in Finance program prepares students to make investment and insurance projections and forecasts. |
| BBA in Human Resource Management | The concept of "HR" being a vital element of every company makes a BBA in Human Resources incredibly significant. They are the ones who ensure that a business operates properly and that its employees are happy. |
| BBA in Business Administration | Students have been demanding a BBA in Business Administration. Students will learn the basics of business, as well as different ideas and skills related to business administration. |
| BBA in Interntional business | BBA International Business enables students to grasp the idea of international business management. It aids them in attracting international businesses' attention during placements or job recruiting. |
| BBA in Information Technology | The BBA in Information Technology is a comprehensive program that teaches the foundations of information technology as well as the necessary skills and knowledge to manage it. Information Database Management, Information Management Theory, and other disciplines are taught to students. |
| BBA Tourism | Tourism is a never-ending business. You can obtain solid career-oriented positions in many sectors and make a good living with a BBA in Tourism specialty. The tourism industry in India is expanding and will require a large number of experts. |
| BBA in banking and Insurance | The BBA in Banking and Insurance provides students with skills, training, and understanding of banking and insurance principles and basics. Students learn a variety of courses as well as skills, including international banking and insurance, risk management, investment banking, and much more. |
| BBA Entrepreneurship | BBA Entrepreneurship is a fantastic choice for individuals who want to establish their own business rather than work for someone else. The students study all there is to know about starting a business from the bottom up, as well as the rules and regulations. |
| BBA in Hospitality | BBA Hospitality is for those who want to work in the thriving hospitality business. This specialty will assist students in grasping the fundamentals of customer-focused business. |
| BBA in marketing | BBA Marketing can assist you in obtaining a position in the marketing department at the executive level. Students enrolled in this course learn about market research and analysis, pricing, product planning, and much more. |
| Exam name | Conducting Body | Level of exam | Duration | Type of questions |
| --- | --- | --- | --- | --- |
| NMIMS NPAT | Narsee Monjee University | National Level | 2 hours | MCQs |
| IPU CET (Indraprastha University Common Entrance Test) | Guru Gobind Singh Indraprastha University | University Level | 3 hours | MCQs |
| DU JAT (Delhi University Joint Admission Test) | National Testing Agency (NTA) | University Level | 02 Hours | MCQs |
| SET (Symbiosis Entrance Test) | Symbiosis International University | University Level | 2 hours 30 minutes | MCQs |
| IPMAT (Integrated Program in Management Aptitude Test) | IIM Indore | National level | 2 hours | MCQs and short-form answers |
| CUET (Christ University Entrance Test) | Christ University | National Level | 2 hours | MCQs |
| AIMA UGAT(All India Management Association Undergraduate Aptitude Test) | All India Management Association (AIMA) | National Level | 3 hours | MCQs |
| BHU UET (Banaras Hindu University Undergraduate Entrance Examination) | Banaras Hindu University | University Level | 2 hours | MCQs |
| JIP MAT (Joint Integrated Programme in Management Admission Test) | National Testing Agency (NTA) | National Level | 2 hours 30 minutes | MCQs |
| UPTU (Uttar Pradesh Technical University Exam) | National Testing Agency (NTA) | State Level | 3 hours | MCQs |
| College name | Location |
| --- | --- |
| Indian Institue of Management (IIM) | Different Locations in Indi |
| Delhi University (DU) | Delhi |
| Christ University (CU) | Banglore |
| NMIMS University | Mumbai |
| Symbiosis International University (SIU) | Pune |
| MIT College of Management | Pune |
| Presidency University, School of Management | Banglore |
| S.P. Jain Institute of Management and Research (SPJIMR) | Mumbai |
| Amity University | Noida |
| New Delhi Institue of Management | Delhi |
Job prospects after BBA courses
| Job name | Job description |
| --- | --- |
| Business Development Executives | These experts aid in the expansion of enterprises. High-level sales professionals are what they're called. He is in charge of developing and implementing marketing strategies to boost the company's sales and services. |
| Marketing Executive | Marketing executives conduct out daily marketing campaigns and other actions to promote regional and/or worldwide business following the market plan. |
| Human resource execuitve | An HR Executive's responsibilities include ensuring that the strategy, methods, and HR programs are implemented. An HR Executive's main responsibilities include planning, advising on HR strategy, and overseeing human resource tasks such as enrollment and compensation. |
| Research and Development executive | An R&D Manager supervises and manages an organization's development and research programs to satisfy the organization's needs. They assess the scope of research initiatives and ensure that they are completed on schedule and within budget. |
| Executive assistant | They do a variety of administrative and office activities, such as taking and making phone calls, scheduling business meetings, delivering notes, and welcoming guests. |
| Travel & Tourism manager | These experts are in charge of the company's activity of offering the finest travel amenities, such as making travel bookings, hotels, and so on. |
| Account manager | The Account Manager is in charge of ensuring the integrity of the company's accounting data. They also attempt to maximize new business from current customers. |
| Brand manager | A brand manager plans to develop and works to enhance a brand's, service's, or product's performance. They are continuously working to improve their brand's market image in comparison to their competition. |
After BBA, the candidates can either apply for a job or can continue their studies. There are a plethora of courses that one can adopt for their higher studies. The following are some courses for students after BBA-
MBA

Ph.D.

M.Phil

MMS (Masters of Management Studies)

B.Ed. (Bachelors of Education)

LLB

CA (Chartered Accountant) 

PGDM (Post Graduate Diploma in Management)
Internships for BBA graduates
Getting into a reputable business college is only the first step toward a management career. You will need to put in extra work and get industry experience to face the competition in the BBA area. Internships can help you with this. Internships are particularly essential for management courses since they improve people's skills. It exposes you to real-world challenges, preparing you for the workforce.
Internship for BBA students If offered during a university semester, students are generally part-time, while if offered during vacation times, students are usually full-time. Depending on their relevance, one can apply for paid or unpaid internships. Internships provide you the opportunity to put your spare time to good use.
Employment sectors for BBA Graduates
The following are some common area employment for people after BBA-
Sales & Marketing

Finance and Accounting

Banks, Financial Services and Insurance (BFSI) Sector

Tourism Management

Business Consultancy

Human Resource Management

Investment Banking

Multinational Companies

Educational Institutes

E-Commerce
Top recruiters of BBA Graduates
The following are some top companies that hire BBA graduates in their organizations-
Tata Consultancy Services (TCS)

Hewlett-Packard

Microsoft

Deloitte

ICICI Bank

Goldman Sachs Group, Inc. 

Sony

International Business Machines (IBM)

Hindustan Unilever

Mc Kinsey and Company

Indian Space Research Organization [ISRO]

National Thermal Power Corporation Limited [NTPC]

Infosys

HDFC

Steel Authority of India Limited [SAIL]
Pros and Cons of Becoming a corporate lawyer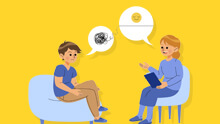 Take Career FREE Counselling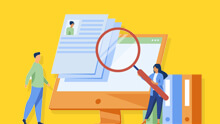 Looking for the right job??