The Applied Arts program combines creative design with practical and useful items that we experience daily. It is a branch of fine arts that deals with fashion design, interior design, advertising, graphic design, and functional arts, among other things. Applied arts is a skill that can be learned via repetition. The main purpose of 'applied arts' is to create a visual pleasure purely through the use of one's diverse and broad imagination. The phrase is used to distinguish itself from the fine arts, which make products that have no practical utility and are just intended to be attractive or to excite the intellect in some way.
The emphasis in applied arts is on both theoretical and practical expertise. Students interested in pursuing an Applied Arts study should have a flair for creativity and invention. Applied Arts courses are available both online and in person. Graduate, postgraduate, doctoral, diploma, and certificate programs are all available. These courses are offered at various levels by various institutions and universities, assisting students in pursuing Applied Arts as a vocation.
Applied arts requirements
You must meet certain educational criteria in order to obtain an art degree or pursue a job in this profession. These qualifications will allow you to begin your art and craft profession. To begin, the candidate must have completed class 10+2 from a recognised board. In order to continue their studies, the candidate must pass with a minimal percentage. Following that, the candidate must enrol in college to earn a bachelor's degree in applied arts. They can get in either on the basis of merit or by passing entrance examinations. Candidates can now begin their careers or pursue higher education. Aspirants can continue their education by earning a master's degree and subsequently a Ph.D.
Aside from these basic qualities, the candidate should also have some unique abilities. These abilities will set them apart from the rest. Let's have a look at some of the talents needed for applied art courses.
Knowledge of art history- You can't be a successful or insightful artist unless you have a grasp of previous works of art. To make the best artwork possible, you'll need a scholarly mind to identify the history of art and what different periods in art have looked like.
Time management skills- As an artist, you may need to work on multiple projects at the same time. Any arts student needs to be able to keep track of their time. A student should be able to effectively manage their time.
Communication and Interpersonal skills- Interpersonal and communication abilities are essential. As an artist, you must convey your message to others, and you must know how to communicate with others in order to do so.
Creativity and designing skills- A person's capacity to accomplish something differently is known as creative thinking. Problem-solving in a new way, open-mindedness, and a new way of understanding things are all examples of creative thinking talents.
Animation- A graphic designer's and visual effects designer's understanding of animations is critical. It is the application of art and technology to bring images and sketches to life.
Ability to take criticism- People should be able to accept both criticism and praise. Art is a fascinating field, and everyone will have their viewpoint, which students must respect. You should not feel discouraged from any criticism of anyone.
Realist in nature- A person should be practical and self-sufficient. Realistic people frequently do things flawlessly and are excellent at what they do.
Passion- A great artist is devoted to their craft and does it because they enjoy it and feel compelled to produce.
IT skills for Applied arts students
The candidates should possess some computer and technical skills as well. The following are some IT skills for any applied arts students-
Adobe Indesign- Adobe indesign is another toll of adobe to create designs. Candidates can use this software to design magazines, books, posters, brochures and other things.
 Affinity Designer- The engine of Affinity Designer is capable of handling even the most complex documents, and it allows you to arrange items using layer groups and colour tags. Students can also learn how to use this programme.
3D designing- Students in applied arts course can also apply for 3D designing course. This course will enhance their graphics and designing skills.
MS Office- This is the most common skills that student of every profession should learn. You need to learn all the subsets of MS Office and apply them while working.
Eligibility for Applied Arts
| Stream | Graduation/Diploma | Post-graduation/ Diploma | Doctoral |
| --- | --- | --- | --- |
| Candidates should clear Class 12th from a recognized board. | Candidates should clear a bachelor's degree (BFA) or diploma from any esteemed university. | Candidates should clear master's degrees (MFA) or diplomas from any esteemed university. | Candidates can further study doctoral programs. |
| Pass with minimum 45% - 60% aggregate marks. | Pass with minimum 45% - 60% aggregate marks. | Pass with minimum 45% - 60% aggregate marks. | They need to clear with a good percentage to get nice placements. |
| They can pursue any stream, but arts is preferable. After this, they can be eligible for a bachelor's degree. | They can pursue degrees (BFA) in applied arts. After this, they can be eligible for a master's degree. | They can pursue degrees (MFA) in applied arts. After this, they can be eligible for doctoral programs. | They can pursue P.hD. in applied arts. This will make them eligible for a job. |
The entrance exams for applied arts
To take admission in the colleges, the candidate need to pass the required entrance exams. The following is the list of some common and popular entrance exam in India-
| Exam Name | Conducting body | Level of exam | Duration | Frequency |
| --- | --- | --- | --- | --- |
| BHU UET (Banaras Hindu University Entrance Examination) | Banaras Hindu University | University-Level | 2 hours | Once a year |
| DUET (Delhi University Entrance Test ) | National Testing Agency | University-Level | 2 hours | Once a year |
| JMI EE(Jamia Millia Islamia Entrance Examination) | Jamia Millia Islamia | National-Level | 1 hour 45 minutes | Once a year |
| AMU MET(Aligarh Muslim University Admission Test) | Aligarh Muslim University | University-Level | 2 hours | Once a year |
| MAH AAC CET( Maharashtra Applied Arts and Craft Common Entrance Test) | State Common Entrance Test Cell, Maharashtra | State-level | 2 hours | Once a year |
| IPU CET (Indraprastha University Common Entrance Test) | Guru Gobind Singh Indraprastha University | University-Level | 2 Hours 30 Minutes | Once a year |
To pursue career in arts field, the candidate need to pursue appropriate courses. These courses helps them to become more specialized in a certain field. The following are some popular applied arts courses in India-
| Undergraduate courses | Certificate courses | Diploma courses | Postgraduate courses |
| --- | --- | --- | --- |
| Bachelor of Fine Arts in applied arts (BFA) | A new concept of art for any professional in Applied Arts | Diploma Courses in Applied Arts | Master of Fine Arts in applied arts(MFA) |
| Bachelor's of Arts (BA) | Art therapy- Art Therapy for Self-Exploration (Part2 ) | Diploma in Applied Arts and Crafts | Master's of Arts (MA) |
| B.Des. in VFX | Certificate in Visual Arts - Applied Arts | Diploma in Applied Arts | MA Graphics |
| B.Des. in Graphic designing | Certificate in Graphic Designing | Post Graduate Diploma in Paintings, Sculpture, and Applied Arts | --- |
| -- | -- | Diploma in Visual Arts | -- |
Top colleges for applied arts
| College Name | Location |
| --- | --- |
| The Maharaja Sayajirrao University | Baroda |
| Banaras Hindu University | Banaras, Uttar Pradesh |
| Academy of Fine arts and crafts | Mumbai |
| College of Arts (DU) | Delhi |
| Rabindra Bharati University | West Bengal |
| Jamia Milia Islamia (JMI) | New Delhi |
| MIT School of Fine Arts & Applied Arts | Pune |
| Jawaharlal Nehru Architecture and Fine Arts University | Hyderabad |
| Manipal University | Jaipur |
| KL University | Guntur |
| Dr. Babasahed Ambedkar Marathwada University (BAMU) | Aurangabad |
Internships for Applied arts graduates
Internships are critical for art students who want to get work experience. Because the art relies on the candidate's creativity and practice, he or she must do so regularly. Internships can be paid or unpaid, and students can apply for both. There are many options for art internships in galleries and museums, but there are also opportunities in gaming, advertising, cinema, and publishing. The following are some of the benefits of internships for art students:
With an art internship, you can begin creating a cutting-edge profession right now.
While art school provides a solid educational foundation for a career in the arts, success requires the development of real-world skills.
You can also earn some money with internships.
Job profiles of Applied arts
| Job Name | Job Description | Salary |
| --- | --- | --- |
| Social media designer | He specializes in designing social media sites. They are properly qualified in their specialty and are employed in a variety of capacities. | INR 4-5 Lakhs |
| Visual effects supervisor | Visual designers are mostly responsible for the design of websites and apps. They create the overall aesthetic of these apps, as well as the User Interface in some cases. | INR 5-6 Lakhs |
| Graphic designer | A graphic designer creates and designs visuals. Depending on the demand, the visuals produced can be of several forms. The graphics can be used as background images, posters, and a variety of other things. | INR 3-4 Lakhs |
| Art director | Art teachers are excellent and knowledgeable at instructing students in a variety of arts. They instruct students of various ages. | INR 4-5 Lakhs |
| Production designer | He is in charge of the entire film's design work and oversees the entire staff. They are in charge of a product's user experience and are usually in charge of the company's goals and objectives. | INR 3-4 Lakhs |
| Artist | He is in charge of both making and demonstrating art to the public. They are artists who do paintings or drawings for a living or as a hobby. | INR 4-5 Lakhs |
| Craft designer | They create a variety of crafts, including pottery, textiles, glassware, and other items. | INR 2-3 Lakhs |
| Animator | An animator is a skilled artist who develops motion picture graphics by assembling a large number of images for use in commercials, films, and television shows. | INR 3-4 Lakhs |
| Fashion designer | A fashion designer is a person who creates clothing, accessories, shoes, or jewelry. A fashion designer uses charcoal pencils to sketch on paper and CAD software to create a 3-D image for fine descriptions. | INR 4-5 Lakhs |
| 3D artist | 3D artists create three-dimensional paintings, work on three-dimensional artworks, and create three-dimensional computer graphics. | INR 4-5 Lakhs |
| Photographer | Photographers specialize in many sorts of photography, as well as picture editing and themed photo collections. | INR 3-4 Lakhs |
| Design manager | Design managers oversee the operation of a company's design department. They assign and approve tasks, train employees, and steer them through the process. | INR 8-9 Lakhs |
Employment areas for applied arts graduates-
Several companies hire applied arts graduates. Many sectors demand graduates of applied arts. Let us check some fields where these graduates can work.
Advertising companies
Boutiques
Art Studios
Theatres
Tailoring Shops
Fashion Houses
Education Institutions
Television Industry
Animation
Teaching
Textile Industry
Sculpture
Top recruiters of applied arts graduates
The following are some top recruiters of applied arts graduates-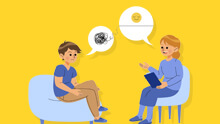 Take Career FREE Counselling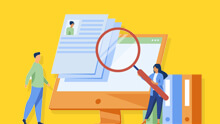 Looking for the right job??
Didn't find the right info?? Looking for a specific topics??