Electronics Sector
Skill India Sector Blogs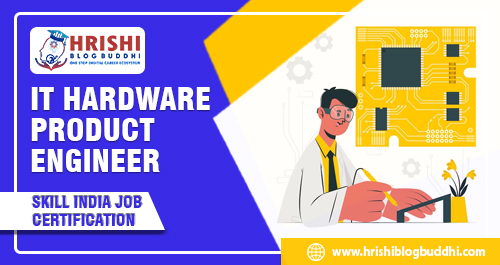 The process of planning, developing, testing, and producing computer systems and different physical components connected to computer systems is known as hardware engineering. The scope of hardware engineering has been broadened to encompass hardware components that enable embedded software engineering in non-computer systems, thanks to developments in technology and R&D.
Hardware engineering in embedded systems refers to the process of designing and developing all electronics-related hardware, such as sensors, processors, and controllers.
Hardware engineering encompasses not only the design and development of computer and embedded systems, but also the integration of diverse devices to ensure the smooth operation of the overall business system.
Hardware engineering is now common in newer disciplines such as mobile computing and distributed systems, computer vision and robotics, and so on, thanks to developments in technology and R&D.
Engineers who work in the field of computer hardware design the physical components that allow computers to function. They create new hardware systems, test them, analyse the findings, and oversee the production of completed projects. These people redesign gear to work with new programmes as new software changes consumers' needs. To get a job in hardware computer engineering, you usually require at least a bachelor's degree.
The majority of hardware engineers work for computer businesses and component makers, although others work for government agencies and research organisations. These individuals usually work full-time and have set office hours. Hardware engineers benefit from the opportunity to work on cutting-edge technology in this era of rapid computing innovation. Some create artificial intelligence and virtual reality machines, for example.
Because this sector is so competitive, candidates must stand out by having strong academic credentials and certifications.
Role and Responsibilities
An entry-level Product Engineer with less than 1 year of experience can expect to make an average total salary of $425,953 (including tips, bonus, and overtime pay). An early career Product Engineer with 1-4 years of experience gets an average total income of $534,299 per year. A mid-career Product Engineer with 5-9 years of experience gets an average total salary of 781,878. An experienced Product Engineer with 10-19 years of experience gets an average total salary of $1,282,261
Work as a Computer Hardware Engineer
Most organisations in the field of computer hardware engineering demand bachelor's degrees for entry-level positions. Candidates with a nominal degree in computer hardware engineering can achieve this criteria, but many firms also consider graduates with bachelor's degrees in computer science and electrical engineering. Graduates with these degrees may be able to gain certification to show that they have a thorough understanding of hardware engineering. Graduate degrees enable individuals to specialise in fields like microsystems technology or hardware security. These concentrations enable experts to fill roles that are in great demand. In fields such as robotics and bioengineering, some students get doctorates. Computer hardware engineering is used in these sectors, but creativity and programming take it to the next level.
Both bachelor's and master's degrees in computer engineering are available online. Some colleges offer hybrid programmes in which students are required to attend on-campus labs. Instead, these tasks are carried out in virtual laboratories in fully online programmes. Candidates for online degrees may also be required to work on assignments at home.
Learners can build their resumes by compiling portfolios through projects and laboratories while still in school. Circuits labs and classes, for example, enable degree candidates to refine their board engineering skills, and students who complete lab projects can include accomplishments, techniques, and results in their portfolios. Pictures and remarks from instructors may also be included on these sites.
Internships also give students the opportunity to obtain practical experience. Internships are frequently available at major technological companies for suitable people. Interns work with seasoned professionals to obtain an understanding of their roles and practises. Students can also enhance their portfolios by competing in degree-related competitions, such as robotics competitions. Certification courses can also help entry-level candidates build out their resumes.
With degrees and experience, new computer hardware engineers can qualify for their first positions, but recent graduates often struggle to gain professional experience. Those who did not complete internships or who require a boost in their resumes can gain specific certifications to add to their resumes. Certifications, which candidates can receive through professional organisations and institutions, are particularly beneficial to these individuals.
Graduates should select certifications that match their skill sets and desired careers. The certified computer security incident handler credential, for example, is available to aspiring cybersecurity professionals. Learners apply their degree knowledge to certification examinations or online courses in order to build the skills they need for their selected career choices. Some manufacturers and technology businesses, such as Microsoft and Cisco, offer product certifications. Employers who work exclusively with these businesses' technologies place a high value on such qualifications.
If this is the type of product engineering job you want, it will be different from a "Hardware Engineer" in that you will not be directly involved in the development of the product; however, you will need to be fully aware of the product's functions and features and may need to influence development to avoid problems when the product reaches the PE stage.
It can be a high-stress, high-visibility position that focuses on problem resolution and customer service.
Alternatively, the organization you're interviewing with can use the phrase in an entirely different way.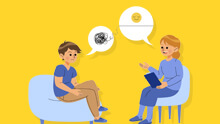 Take Career FREE Counselling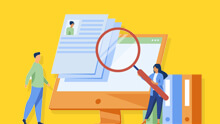 Looking for the right job??
IT Hardware Product Engineer Job Description, Role, Skills, and Salary