The Merchant Navy may be the greatest field for applicants who want to make a lot of money and don't mind travelling across oceans for months at a time. A merchant Navy officer's role is to look after the country's commercial shipping. India, being a peninsular country, has a plethora of seaports. Not only that, but rivers are used to transport a lot of indigenous products to other countries. As a result, a merchant marine officer and his crew are able to transport products from one location to another.
If you're seeking for a profitable employment, a career in the Merchant Navy may be the best option. This field can be entered through a variety of courses, depending on the candidate's preferences. There are three ways to get into the field, depending on the courses you want to take. Candidates can join the Merchant Navy at any level, beginning with class 10 and continuing through graduation.
Skills required to become a Merchant Navy Officer
You must apply to a marine engineering or shipping company and be sponsored through the training procedure to become a Merchant Navy Officer. 
The basic requirements needed to become a Merchant navy Officer are:
Off-shore, a merchant navy officer works with numerous teams. It's critical to convey the correct message so that there are no misunderstandings in the future that could lead to anything undesirable. Effective communication is necessary to ensure that everyone is on the same page. Businesses are involved in workplace communication because it allows them to be more competitive and efficient.
While off-shore difficulties might develop at any time, it is necessary for a military officer to have critical thinking abilities in order to avoid them. You must be able to think clearly and rationally as a merchant marine officer, as well as recognise the logical relationship between ideas. Clear thinking improves your decision-making abilities by enhancing your decision-making behaviours to the point of making a conscious and purposeful choice. When fully comprehended, logic and reasoning enable you to exert control over the thoughts that you will have in all elements of your life.  
Because a merchant marine officer not only works with his or her own team but also with other teams to ensure the safe delivery of cargo, being a good team player is essential. As a merchant navy officer, you must be able to integrate your abilities and ideas with those of your coworkers in order to achieve a common goal. Employers need individuals with great cooperation skills for a variety of reasons, including leadership, coordination, and clear communication, among others.
There will be instances when a person must make critical decisions when sailing. It is critical to act quickly and make the best decision possible. To get the greatest result in the quickest amount of time, one must be able to choose between two or more options. A cornerstone of leadership skills and expertise was the capacity to make an informed decision and stick to it. Any business is in the midst of a decision-making process. Critical thinking skills aid in the assessment of challenges and the development of solutions that benefit the company and its personnel.
A merchant naval officer's life can be difficult, especially while sailing. Because the strain is so severe, a merchant marine officer must have a lot of self-control. To protect one's safety, one must be emotionally robust and have a sense of responsibility toward others. Self-control refers to the ability to regulate and change one's reactions in order to avoid incorrect behaviour, promote positive behaviour, and achieve long-term goals. Self-control has been proved in studies to be important for one's well-being and quality of life. 
Physical and Mental Strength:
A merchant navy officer will be exposed to the elements for an extended period of time while at sea. A merchant naval officer's body will take a lot of punishment, so he or she must be physically fit. Simply having good grades and a desire to work at sea will not guarantee a job in the Merchant Navy. Physical activity appears to bring a variety of health benefits. A merchant navy officer is on the water for an extended period of time, suffering the elements as well as the stress of the job. This can go on for months at a time, with no sightings of land. Those who are not psychologically strong enough may suffer as a result of this. As a result, a merchant navy officer's mental strength is critical. Good leaders know how to spot opportunities for encouragement.
Merchant Navy Eligibility Criteria
Because Merchant Navy courses are available at the undergraduate, graduate, diploma, and certificate levels, the eligibility requirements for each course vary. The following are some of the most typical criteria for Merchant Navy courses at various levels. 
Merchant Navy Bachelor's Course
Candidates must have completed their Class 12 with a Science stream and Physics, Chemistry, and Mathematics as obligatory subjects, to be eligible for Merchant Navy Courses

A minimum of 60% is required in order to clear the eligibility.

Age Limit: 17 years- 25 years.
Merchant Navy Diploma Course
Age limit: 25 years- 28 years.

Most one-year diploma courses need the completion of a 10+2 level examination with PCM and English as required topics.

Candidates for two-year diploma programmes must have a diploma in Electronics Engineering, Marine Engineering, Mechanical Engineering, Electrical Engineering, or Shipbuilding Engineering with a minimum of 50%.
6-month Merchant Navy Course
Age Limit: 17.5 years- 25 years.

Candidates must have completed Class 10 with Science, English, and Math as main subjects and received at least 40% in each subject.
Merchant Navy Post-Graduate Course
Upper age limit for MBA courses relating to the Merchant Navy: 25 years,

Upper age limit for GME- 28 years.

Candidates for GME must have a BE in Naval Architecture/Mechanical Engineering.

Candidates with any bachelor's degree from a recognised university are considered qualified for MBA programmes.
Medical Requirements for Merchant navy
Medical fitness standards must be met by candidates applying for any of the Merchant Navy courses.

Candidates must meet all medical requirements, including hearing and vision.

They must each have normal vision (6/6) in their respective eyes.

Candidates must present a certificate of medical fitness issued by authorised authorities.
Merchant Navy Admission Procedure
Admission to several programmes leading to a career in the merchant navy is mostly determined by entrance exams. There are, however, different methods for various entrance levels. Check out the following information:
1. Merchant Navy Entrance Exam
You must take entrance tests if you wish to apply for technical training in order to join the Merchant Navy. After class 12, exams are held for admission to marine engineering programmes.  The following are some of the most popular Merchant Navy Entrance Exams:
IMU CET

JEE Advanced

MERI Entrance Exam

TMI SAT
There are, however, a few universities that accept candidates based on their class 12 grades.
2. Sponsorship Based Merchant Navy Courses
Entry is also feasible if you apply for a maritime programme at one of the prominent maritime institutes. You can apply for sponsorship at institutes set up by shipping companies to train future merchant navy applicants.

The firm through which you apply will only offer you with sponsorship to embark on a ship if you have finished a course at their institute. You can also apply for numerous sponsorships with various businesses.
3. Lateral Entry in Marine Engineering
Direct Admission is also available for marine engineering programmes recognised by the Directorate General of Shipping in the second year. In Marine Engineering programmes, there are two routes to get an LE seat.

After finishing the first year of engineering with a minimum of 60% in the electrical or mechanical branch, and after completing the second year of engineering with a minimum of 60% in the electrical or mechanical branch.
Candidates need to know the merchant navy syllabus before they decide to take up the course. Below mentioned are the main syllabus for the course:
| | |
| --- | --- |
| Mechanics of Fluids | Marine Electrical Technology |
| Nautical Physics and Electronics Paper | Ship Operation Technology |
| Marine Auxiliary Machine | Marine IC Engineering |
| Voyage Planning and Collision Prevention | Electrical Machines |
| Marine Boiler and System Engineer | Principle of Navigation |
| Maritime Law | Shipping management |
| Cargo Machine and marine Communication | Naval Architecture |
| Marine Heat Engines and Air Conditioning | Marine Machines and System Design |
| STCW and Ship Fire Prevention | Environmental Science |
Following completion of the relevant programmes in the merchant navy, all candidates must complete pre-sea training at the Maritime Training Institute. Before they begin working as interns aboard the ship, all candidates must complete this training, whether it is in marine engineering or merely a maritime catering programme. Depending on the programme that the candidate has chosen, the training can last anywhere from six months to a year.
Merchant Navy Career Options
The Merchant Navy Jobs are one of the highest-paying jobs in India and internationally. Because working on a ship is regarded as a difficult job, sailors are generously compensated. There are various career paths available in this field, and pay varies depending on the role held.
Officers in the navy are frequently paid in the six-figure bracket. Candidates can apply for these roles by passing the competency programmes offered by the Indian government.
After pursuing a career in merchant navy, you can expect to earn the following salary:
| Profile name | Qualification | Field Requirements | Average Salary (per month) |
| --- | --- | --- | --- |
| GP Rating | Class 10 | 4+2 months pre-sea Course | INR 25,000-INR 60,000 |
| Training Cadet | Class 12+ per-sea Nautical Diploma | 1 year pre-sea course | INR 25,000-INR 85,000 |
| Deck Cadet | Class 12+ per-sea Nautical Diploma | 18 months at sea as deck cadet | INR 25,000-INR 85,000 |
| 3rd Officer/ 2nd Officer | 2nd Mate Certificate of Competency | 18 months at sea as 3rd and 2nd officer | INR 1,50,000-INR 3,00,000 |
| Chief Officer | 1st Mate Certificate of Competency | 18 months at sea as chief officer | INR 4,00,000-INR 6,00,000 |
| Captain | Master Certificate of Competency | 4-5 years of experience | INR 8,65,000-INR 20,00,000 |
Merchant navy sailors receive tax-free income if they spend 183 days of the year in international seas; otherwise, the salary is taxable under Indian law.
Because the Merchant Navy entails extensive travel, there are well-paying off-shore opportunities that one can consider after taking an early retirement or upon completion of the contract.
Merchant Navy Career Path
Below mentioned is the career path which a candidates can follow in Merchant Navy with increase in work experience, responsibilities along with the Merchant Navy India Salary:
Job Position

Responsibility

Navigation

Third Officer

The third officer is the most junior member of the navigation crew, and is in charge of the ship's safety. The third officer is in charge of reading navigational charts and monitoring shipping activity.

Second Officer

The major responsibilities of a second officer can vary. A second officer serves as the ship's navigational officer and, in rare situations, as the ship's medical officer.

Chief Officer

A chief officer is usually a watchstander who is in control of the cargo and crew of the ship. A chief officer can also be in charge of safety, cargo/storage operations, the environment, and quality assurance, among other things.

Captain

The captain is in charge of the ship as a whole. The captain is ultimately in charge of the ship and its cargo, ensuring that it is delivered safely and without mishap.

Engineering

Fourth Engineer

A fourth engineer should maintain track of all inventories and pump and tool locations. The fourth engineer's responsibilities include keeping track of the machinery in operation and doing maintenance.

Third Engineer

Boilers, fuel, auxiliary engines, and feed systems are normally handled by a third engineer. A third engineer does maintenance on the ship and prepares it for arrival at a port on occasion.

Second Engineer

The major responsibility of a second engineer is to arrange and supervise maintenance in the engine room. The second engineer is also in charge of the engine room staff in addition to assisting the chief engineer.

Chief Engineer

The engineering department as a whole is under the command of the chief engineer. The project designs are approved by a chief engineer. A chief engineer also creates projects that are cost-effective. The chief engineer also sets project budgets, assigns resources, directs the engineering team, and oversees new recruit training
What are the Internships and Certifications necessary for the Merchant Navy?
It is usually beneficial to participate in an internship to gain a better understanding of a career as a merchant marine officer. Working for a company or organisation will offer you real-world experience, regardless of how much practical learning experience your institution or university provides. An internship provides you with valuable industry insight and addresses various questions about how to become a merchant navy officer. In the case of a merchant navy officer, internships are required. Before they can become full-time members, they must go through a training phase. During this time, the individual learns everything that is expected of him in the field and has the chance to hone his or her talents. Internships are a great method for students to put their classroom learning into practise.
Here are some of the career and merchant navy internship opportunities:
| Type of work | About |
| --- | --- |
| Transport and Logistics Industry | Transportation and logistics companies in the United States, the United Kingdom, and around the world provide transportation, storage, distribution, and other operational services to the maritime industry. These businesses offer jobs in specialist disciplines like fleet management, transportation planning, industrial engineering, logistics, and other related industries. |
| Port and Harbour Industry | Ports and harbours are the backbone of international trade in the United States and around the world. The majority of these ports are run by the government and offer a variety of job possibilities in maritime management, engineering, operations, and other fields. Marina management and other services are also available in private harbours. |
| Marine and Maritime Technical Services Industry | Marine technical products, solutions, and services companies having global headquarters in the United States, the United Kingdom, Finland, and Switzerland. Offshore and onshore clients in industries such as Oil & Gas, Shipping, Marine Power Plants, and others benefit from their maritime and marine technical products, solutions, and services. |
| Maritime Classification Industry | Multinational companies with headquarters in Norway and the United Kingdom that specialise in marine and maritime classification and risk management. These firms assist the maritime industry in risk management by providing ship classification, statutory certification, which establishes quality and reliability standards for ships during their design, construction, and operation, as well as a variety of technical, business risk, financial, and competency-related services. |
| Admiralty, Maritime and International Trade Law | International law firms specialising in shipping, maritime, and trade law having offices throughout Europe, Asia, and other parts of the world. These firms have experience handling shipping and international matters and can assist clients with local concerns in partnership with firms that specialise in local maritime law. |
| Merchant Marine, Shipping and Cruise Crew | Companies that specialise in merchant marine (Navy), ship management, and shipping crew recruitment are largely based in the United States and the United Kingdom (UK). In partnership with various shipping and cruise companies, these firms provide sponsored training (complete trainee perks such as stipend, accommodation, educational expenditures including a degree or diploma, and any other ancillary expenses such as uniforms) for seagoing careers. |
| Ship Building, Design and Repair Industry | Ship design, shipbuilding, and shipyard companies with a strong presence in the United States and global infrastructure or offices. Apart from the United States, these companies are headquartered in Australia, the Netherlands, and Italy. |
| Shipping Industry | Shipping and logistics firms and groups with offices in the United States, the United Kingdom, Denmark, Switzerland, France, Germany, Italy, Norway, the Netherlands, Hong Kong, Singapore, and elsewhere. These corporations and conglomerates may be found in practically every port and harbour on the planet. |
| Supply Chain and Distribution Industry | Companies specialising in logistics, supply chain, distribution, and 3P logistics with offices in the United States, Germany, the Netherlands, Switzerland, and other countries. The majority of cities and towns in the Americas, Europe, Asia Pacific, Australia, and Africa have offices for these companies. |
We hope that we have provided you with all the important information which is required for a candidate to know before they join the Merchant Navy. 
For more career options related topics and career counselling please check our HRISHI BLOG BUDDHI and also be eligible to take a free career counselling test.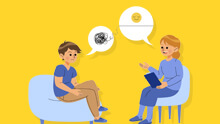 Take Career FREE Counselling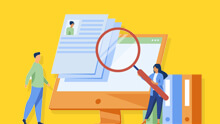 Looking For The Right Job??