Content Writer- Best Course After 12th
Content writers create written content for use on websites and other forms of media. Projects are assigned to writers by a corporation's content team, which includes marketing specialists, project managers, and executive officers.
Content writing as a career can be quite smooth depending on your talents and experience. It pays well and helps you to save a significant amount of money.
In India, this field is fast growing. Content writers are paid differently based on the company. It costs between INR 15,000 and INR 20,000.
In this field, a writer has a wide range of options for a career. A content writer has the advantage of being able to work in a variety of sectors and fields, many of which pay well.
Skills Required To Become A Content Writer
| Adaptability | Content writers should be able to change the tone and style of each assignment as needed. Writers must concentrate on gathering detailed information based on the content's goal. Adaptability aids authors in learning and mastering a variety of writing styles. |
| --- | --- |
| Research | Research sources include the government, educational institutions, and news organisations. The use of research in content writing boosts the article's credibility while also offering value to the reader. |
| Originality | Originality is a skill or a quality that is highly valued and praised. Regardless of the topic, content writers should always strive to provide unique material. Writers should be able to turn their knowledge into engaging and educational information for their audience. |
| Search Engine Optimization | SEO is required to optimise content so that it can be found easily on search engines. Because SEO trends change all the time, writers must stay on top of them and adjust their approaches to guarantee that their articles rank well in search engines. |
| Communication | The ability to accurately communicate a message is critical for marketing tactics and helpful to the organisation in question. As a result, the ability to effectively communicate the intended message is a must-have skill. |
| Editing | Editing aids in the improvement of content quality. For writers, effective editing skills are essential. Writers can eliminate problems such as typos, grammatical errors, redundancy, and overused terms by editing their work. |
| Technical | Content writers rely on technical abilities like computer literacy and the ability to properly use word processing and content management systems. Content writers benefit from the capacity to use and deploy analytics technologies as well as digital collaboration platforms. |
There are many different sorts of content writers on the market, each of which caters to a unique requirement in the industry. Each type of content writer aims to become an expert in their field. Professionals may switch from one type to the other based on the industry's needs and wants.
Web content writers create material for use on the internet. The majority of web writers are freelancers, however many organisations also provide full-time positions. Your tasks as a web content writer include:
Write about the company, including how it operates, products, services, blogs, articles, team members' bios, customer testimonials, and email marketing, among other things.

Create material that is optimised for the web.

Perform keyword research to identify which terms will rank highly in search results.
Freelancers are writers employed by a corporation for specialised work, and they are expected to respond to each and every query posed by their boss. The work of a freelancer might include everything from social media management to content creation to email marketing and collateral development.
The job needed for social media management is to generate and post educational content on various social media platforms.

The job requirements for content production include conducting research, writing compelling blogs, and promoting and sharing articles on venues such as Quora, Medium, and others.

The job needed for Email Marketing is to build and manage numerous email campaigns.

The job requirement for Collateral Development is to create marketing collateral including posters, smart filers/brochures, videos, white papers, customer case studies, student testimonials, and so on.
3. Creative Content Writers And Editors
Current news, blogs/articles on trending subjects, reviews, and other types of content are written by creative content writers and editors. Statements of purpose, letters of reference, resumes, application essays, scholarship letters, motivation letters, and other documents can be written by them. The goal is to turn loose briefs into creative ideas, and then use creative writing talents to express those ideas clearly to the rest of the world.
4. Content Writers For Marketing
Writers may be entrusted with, among other things, generating and coordinating content for newsletters, email templates, company reports, and presentations. As a marketer, the writer must aid in the creation and implementation of social marketing campaigns in order to fulfil specific marketing objectives, as well as keep up with best practises in web writing, social media trends, web usability, site design, SEO, and business/industry trends.
Another professional option is that of a blogger. Bloggers are those who write regularly on a certain topic of interest and form networks, whether they are freelancers or employed bloggers for an established firm or site. Full-time bloggers are those who make money from their blogs and have a large audience of loyal readers who trust them.
For video, audio, and multimedia training modules, the audio/video script writer prepares shoot-ready scripts. Working necessitates meticulous attention to detail.
Technical writers convey information about a product or service. They use whatever means to communicate their information, which they have obtained via extensive research. They mostly create content for e-learning systems. They also use their expertise for non-technical content, such as writing for information-seeking consumers. It is compulsory for technical writers to do primary and secondary research.
Eligibility Criteria For Content Writers
Writing content is a skill-based profession. It is not necessary to have a specialist degree or take a course in the field. Bachelor's degrees in journalism, English, or mass communication are recommended for this position. In order to become a content writer, you can choose one of three routes:
| Paths | Stream | Graduation | After Graduation |
| --- | --- | --- | --- |
| Path 1 | Any stream in class XII | For three years, pursue a Bachelor's degree in any discipline. | |
| Path 2 | Any stream in class XII | For three years, pursue a Bachelor's degree in English | For two years, pursue a postgraduate degree in English or Mass Communication and Journalism. |
| Path 3 | Any stream in class XII | For three years, pursue a bachelor's degree in mass communication and journalism. | For two years, pursue a postgraduate degree in English or Mass Communication and Journalism. |
Because there is no predetermined road or trip for a beginning, it can be difficult for them to decide which way to choose. However, a newbie can take a few solid measures to find out how to go about being a professional Content Writer.
How To Become Content Writer?
Content writing is the only profession that does not necessitate a formal business strategy. The writing ability was the one that needed to be double-checked. Anybody, at any moment, who can put his or her thoughts into words, can make a career out of content writing.
After deciding on content writing as a career path, individuals should brush up on soft skills such as SEO, Keyword Research, Keyword Density, and Competitive Analysis.
The best Certificate courses for content writing and marketing are those that educate you how to write high-quality, error-free articles for various themes while also providing you with the necessary tools and assisting you in improving your writing skills.
When it comes to a degree in mass communication and journalism, the ideal universities to choose are those that offer internships each year.
Creating Presences As Content Writer
A crucial stage is to establish a presence. After learning the talents, it's critical to share them with the rest of the world.
Making a Portfolio is the most effective means of exhibiting skills. A portfolio is similar to a resume. It encapsulates the core of a person's abilities and efforts.
The initial step for beginners should be to write some articles to demonstrate their writing ability. The following are the articles:
Create a blog about a topic that interests you.

A piece of writing for a campus publication, a community group, or a club.

An analysis of a contentious topic in an essay.

A profile of a fascinating person or location

A piece of breaking news in a condensed format.

A long-form piece of reporting

A research paper is a document

A letter to the editor and/or an op-ed

An essay about yourself
After some of the writeups have been done, the next step is to develop a document that includes the following information:
A professional alias

A job title – You can choose from Web content writer, freelancer, content marketing professional, or journalist as a job title.

ID URLs for Facebook, Instagram, LinkedIn, and other social media platforms.

Experience – Any previous writing experience.
Following the creation of the portfolio, the next step is to update the skills and portfolio on social networking sites like LinkedIn, Indeed, Glassdoor, and others.
Attach a link to the written profile to the profile, or do so by sharing the work on social media.
How To Find Work As Content Writer
Degrees To Pursue To Become Content Writer
Below mentioned are the three degrees candidates can pursue so as to become a content writer:
The Bachelor of Arts in English Literature is a three-year undergraduate programme that instructs students on many aspects of English and Indian literature, such as novels, plays, poetry, and prose. This course also teaches students the fundamentals and advanced techniques of writing.
| Course name | BA English Literature |
| --- | --- |
| Course level | Undergraduate |
| Full-Form | Bachelor of Arts |
| Duration | 3 years |
| Examination type | Semester wise |
| Eligibility | 10+2 |
| Admission Process | Merit-based/ Entrance Examination |
| Course Fee | INR 18,000 to INR 1,00,000 |
| Average Salary | INR 2 to 5 LPA |
| Job Positions | Editor, Proofreader, Writer, Researcher, Primary School Teacher, High School Teacher, Technical Writer, Copywriter |
BA Journalism is a bachelor's degree programme in the arts at the undergraduate level. For standard BA Journalism courses, the duration is three years. It could take up to 5 years for part-time and dual integrated courses.
| Course name | BA Journalism |
| --- | --- |
| Course level | Undergraduate Degree |
| Full-Form | Bachelor of Arts in Journalism |
| Duration | 3 years for regular candidates |
| Examination type | Semester wise |
| Eligibility | Scoring a minimum of 50% in 10+2 exam from any recognizable institution in India |
| Admission Process | Entrance Based or Merit-based followed by PI round |
| Course Fee | INR 20,000 to 1,00,000 |
| Average Salary | INR 3,50,000 |
| Job Positions | Columnist, Business Editor, Photojournalist, Feature Writer, Sub Editor, Reporter, Screenwriter, Investigative Journalist, Correspondent, etc. |
The Bachelor of Arts in The Communication is a three-year undergraduate degree that teaches students about mass media. It is intended to assist students in learning about each component of mass media.
| Course name | BA Mass Communication |
| --- | --- |
| Course level | Undergraduate |
| Full-Form | Bachelors of Arts in Mass Communication |
| Duration | 3-Years |
| Examination type | Semester wise |
| Eligibility | 10+2 In Any Stream From A Recognised Board With A Minimum Of 50% Aggregate. |
| Admission Process | Entrance Based and Merit based |
| Course Fee | INR 1 Lakh-INR 2 Lakhs |
| Average Salary | INR 3 Lakhs- INR 6 lakhs Per Annum |
| Job Positions | Fashion Photographer, Film Director, TV Correspondent, Sound Engineer, Journalist |
Top Recruiters For Content Writer
The following is a list of some of the top content writer recruiting firms:
Uprite

My Writing Master

Thoughtful Minds

Coffeegraphy

Write Right

HubSpot
Content Writer Salary In India
A content writer's wage is determined by a number of criteria, including the content writer's expertise, the organization's brand value, and the state/city in which the content writer works.
Beginners can expect to earn between INR 13,900 to INR 50,600 as a content writer.
The average remuneration for skilled writers could be higher than INR 50,000.
A content writer's remuneration is totally determined by his or her ability to write.
Writers with more than 2 years of writing and freelancing experience can expect to earn more than INR 1,00,000 per month.
Every industry nowadays needs a content writer, thus a candidate with technical knowledge and writing abilities can be certain of a position in a technological field with a salary of at least INR 50,000.
| Specialization | Salary (per annum) |
| --- | --- |
| Medical content writer | INR 4,00,000 |
| Technical Writer | INR 3,50,000 |
| Web Content writer | INR 3,00,000 |
| Content Writer for Marketing | INR 3,10,000 |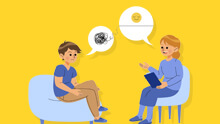 Take Career FREE Counselling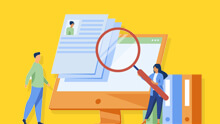 Looking for the right job??
Didn't find the right info?? Looking for a specific topics??