Have you ever wondered who creates the interesting advertisements that you watch during the IPL, movies, or any soap opera? Copywriters are most likely the answer. Copywriting may be the career for you if you are strong with words and can come up with funny punchlines. Copywriters create new written content for a variety of objectives, including marketing and advertising. The practise of writing advertising promotional materials might be considered a career in copywriting. They must write copy for commercials, brochures, websites, billboards, emails, and catalogues, among other things.
Copywriters are those who work for a living. The most recent advancement in this field is that junior agency copywriters can advance to senior copywriters and then to creative directors. There are other job options available to them, including working as a freelancer and taking advantage of international prospects. Web copywriters are projected to be in great demand in the coming years, as businesses will want them to create numerous pages such as home, product, landing subscriptions, and customer sales letters, as well as blogs, articles, and e-newsletters. The demand will continue to rise.
A copywriter's employment options include working as a freelancer, writing customer sales letters, blogs, articles, and e-newsletters, and receiving offers from other countries. Web copywriters are in high demand, as businesses require them to create a variety of pages such as subscriptions, home pages, product pages, and so on. Read this article to learn more about how to begin a career in copywriting.
Skills required as a copywriter
The following are the six essential copywriting talents you'll need to be successful as a copywriter:
| Strong writing skills | You should be aware of many types of writing and copy, which can range from long-form (journals, articles) to short-form (advertisements, brochures, etc). (product descriptions, advertisement slogans, jingles) |
| --- | --- |
| Research abilities | You should be able to do thorough and speedy research on any topic and generate work that meets expert standards. |
| Effective verbal communication skills | You must be able to speak up in meetings, present ideas, negotiate with clients, launch sales pitches, and collaborate with various teams. |
| Technical skills | To be effective in online copywriting, you should know how to use SEO and a variety of other technical and computer abilities. |
| Unique thinking | You should be able to think outside the box and come up with fresh innovative ideas for promoting brands and enterprises in a fun way. |
| Adaptability | You should be flexible and open to learning about new technologies as they become available. |
Copywriter: Eligibility Criteria
A bachelor's degree in any discipline is required for those who want to pursue a career in copywriting. A prospective copywriter, on the other hand, will need a portfolio to showcase their work. To work as a copywriter, you'll need a bachelor's degree in writing, marketing, or advertising. A four-year degree programme with a previous specialisation in advertising is available at several colleges and universities.
A copywriter's qualifications and training are less important than his or her portfolio and writing talents. A copywriter's portfolio should include 20 to 25 pages of hypothetical advertising that demonstrate their creative vision. They also need to obtain experience in the field of copywriting. School, writing blogs, college papers, internships, and other similar programmes are examples of these experiences.
To work as a copywriter, you'll need a bachelor's degree in advertising, writing, or marketing, as well as a related discipline. A four-year degree programme with a previous specialisation in advertising is available at several colleges and universities.
In the process of becoming a copywriter, a bachelor's degree in journalism, English, or communication is also sufficient.
After that, you must collect experience and use that experience to advance. School, college papers, internships, and other relevant programmes can all provide these opportunities.
How to become a Copywriter?
There is no one-size-fits-all road to being a copywriter; there are numerous options. Check out the following options for getting started in the copywriting industry:
In college, interested candidates can study communications, advertising, communications, or copywriting. Even if they do not want to pursue a formal copywriting degree, a simple writing class or copywriting course in college or online can teach them a lot about what makes great content. Understanding the mechanics of English grammar, creating a writing style, and recognising the cultural meanings of each word are all taught in a copywriting course.

Even if the aspirant does not have copywriting work after graduation, do not give up hope. Many small businesses and local business owners hire freelance writers who have little or no expertise. Taking a couple of these novice copywriting tasks can actually help them gain the experience they need, as well as establish a contact list of possible clients for the future.

Make a copywriting portfolio – If a copywriter is applying for a job in advertising, the portfolio is the best way to demonstrate the candidate's writing skills. It's best to think of it as a sales page where potential clients may learn more about copywriting. Try to be emotive in your writing samples. Make sure your grammar is correct. Demonstrate that you can produce catchy headlines and intriguing material that grabs customers' attention.
Start your own blog or assign yourself some copy prompts for fun to fill out your portfolio or even impress a specific firm if you want to establish a successful career in copywriting.
Career Options as Copywriter
There are a few distinct paths one can take in copywriting. They all do different types of jobs and earn varying amounts of money. Copywriters are divided into four categories:
| Job Options | Description |
| --- | --- |
| In-house Copywriters | An in-house copywriter works for a single company, whether it's a single brand or an advertising agency that works for multiple companies at the same time. It's typically a full-time employment in which the copywriter works all day and reports to a creative director or art director. |
| Agency Copywriter | The copywriter is in charge of taking a client's advertising brief and coming up with fresh copy ideas that capture the attention of the target audience. This could include things like slogans, straplines, body text, jingles, and scripts, among other things. They must meet with account executives to go over the client's needs and key messages. |
| Freelance copywriters | Starting a freelance copywriting firm is similar to starting a business from scratch. A freelancer is their own boss and sells their freelance writing services on a contract basis to various businesses. Working as a freelance copywriter might be part-time or full-time. |
| Corporate Copywriter | Corporate copywriting is the type of writing that a corporation is required to produce. Marketing materials, proposals, case studies, speeches, newsletters, brochures, magazine articles, websites, prospectuses, and annual reports are examples of this type of material. |
Top colleges for Copywriting
In India, there are a number of famous institutions and colleges where one can learn copywriting. The costs of the programmes or courses will vary, but they are all excellent places to start a copywriting career.
| Colleges | Average Fees |
| --- | --- |
| School of Broadcasting and communication | 7,50,000 (3 years) 5,00,000 (2 years) |
| Symbiosis Institute of Media & Communication, Pune | 5,20,000 (MBA) 4,69,000 (M.A) |
| Xaviers Institute of Communication, Mumbai | 1,85,000 (Advanced Diploma) 30,000 (Certificate Course) 2,12,200 (PG Diploma) |
| Colleges | Average Fees |
| --- | --- |
| DSC – Delhi School of Communication, Saket | 4.9 Lakh |
| National Institute of Advertising | 90,000 (MBA) – 1yr 3 months 2,16,000 (PG Diploma) – 1 yr. |
| Bhavan's College of communication and management | 46,450 (PGD) 44,200 (PGDM) 40,175 (Diploma) |
| Bharatiya Vidhya Bhavan, Telangana | 1,15,500 (B. Com) 1,40,000 (MBA) |
| Chennai Institute of communication and Advertising, Tamil Nadu | 1.85 Lakh (B. Des) |
| Jamia Millia Islamia, New Delhi | 10,850 – 34,600 (B. tech) – P/A 13,000 (BBA) – P/A 7000 – 7100 (M. Com) – P/A |
Copywriting: Job Prospects
Various companies provide various job profiles based on their candidates' expertise, creative aptitude, and interests. Check out some of the most common copywriter job profiles and descriptions below:
| Job Posts | Description |
| --- | --- |
| Creative Copywriter | A creative copywriter must describe the tale in a succinct, punchy, and engaging manner in order to capture the attention of the target audience. They must come up with unique material and concepts for advertisements and commercials. People need to be aware of your brand, so copywriters must be creative. |
| Explainer Copywriter | The objective of an explainer copywriter is to present a logical and sensible case for investing in a product or technology. They are primarily responsible for product/demo scripts. |
| Marketing Copywriter | This position's main role is to use market trends to help write commercials and fulfil the needs of customers. Marketing copywriters are well-versed in how to persuade a specific audience. They basically prepare the wording for billboards and web advertisements. |
| Digital Copywriters | Digital Copywriters are in charge of creating content that encourages website visitors and app users to click on the appropriate parts. A digital copywriter's main responsibilities include social media copy, on-page navigation, button copy, and other similar tasks. |
| Technical Copywriter | A technical copywriter is knowledgeable about a specific topic or sector. These specialised copywriters usually work in the technology and healthcare professions and develop ad copy for those industries. |
| Advertising Art Director | Advertising art directors make sure that their clients' desired message and image are conveyed to the public. The overall visual features of an advertising or media campaign are the responsibility of art directors. They must also coordinate. |
Top recruiters for Copywriters
Ad companies, publishing houses, public relations organisations, and radio stations are among the leading recruiters for copywriters. The following are the names of the top companies that hire copywriters:
Yahoo – India

Channel V

Zee Telefilms

Indian Express,

P&G

Time of India

Splendid Digital Solutions

O&M

MBL-CRG

Lowe Lintas

Rediffusion
San Jose, Minneapolis, Seattle, Washington, Austin, Boston, New York, and San Francisco are among the top cities to work as a copywriter.
Career in Copywriting - Salary
Starting income may be minimal at first, but depending on creativity, agency size, and business dimension, a skilled copywriter might earn a very big wage within a year or two. A copywriter's income is determined by a variety of elements, including the type of organisation, professional and academic experience, creative knowledge, location, and others. The best salaries are offered when working as a senior copywriter and eventually becoming a creative director for a company.
| Designation | Minimum Salary | Maximum Salary |
| --- | --- | --- |
| Junior Copywriter | Rs.20,000 to Rs. 23,000 | Rs.50,000 |
| Copywriter (Per Annum) | Rs.2,50,000- Rs.3,00,000 | Rs.5,00,000 to Rs.8,00,000 |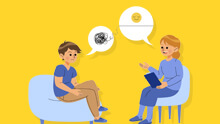 Take Career FREE Counselling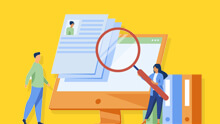 Looking for the right job??
Didn't find the right info?? Looking for a specific topics??