Subsector - Allied Health and Paramedics
The radiology technician is responsible for preparing patients and equipment for radiological treatments, as well as performing tests and maintaining equipment. Radiology technicians not only collect x-rays but also develop them and provide them to medical specialists who may act on the information.
After graduating from high school, aspiring radiology technicians should enroll in a technical or vocational school. MRI Technicians, CT Technicians, and Mammography Technicians, for example, may specialize in a certain radiographic method. Strong technical abilities, as well as solid interpersonal skills while interacting with patients, are required for success as a radiology technician.
What is the job description of a Radiology Technician?
Preparing patients for testing and outlining essential processes are all part of the radiology technician's job description. They are in charge of performing required tests per radiology safety protocols. Patients are monitored, essential films are developed, and specialized radiology equipment is maintained and handled by them.
Roles & Responsibilotites
Education and Training needed
To become a Radiology Technician, you must pass the following educational credentials
Skill and Abilities needed
One should possess the following skills and abilities to become a Radiology Technician-
Hospitals, outpatient care facilities, doctors' offices, and medical centers are among the most popular places where radiology technologists work. Radiology technologists operate in clinical and hospital settings, and some work shifts during the day, nights, and even overnight. 
A typical day is 8 hours long, although many radiologic technicians may be required to work longer shifts. A radiologic technician may be called to assess a patient in an emergency circumstance, such as an injury.
The average salary figure of a Radiology Technician in India is as follows
However, these salaries are not exact figures; they may vary. There can be several reasons for this variation. It can be due to one's skills, education, or experience. 
The career of a radiology technician is one that many people are interested in. For the work that they accomplish, radiology technicians are well compensated. It's a fantastic career decision in and of itself, but it also has a lot of room for growth. 
A radiology technician's job is critical in ensuring that the patient is treated correctly the first time around. Working in this industry isn't tough at all. You may quickly obtain a radiology technician certificate and begin working as one.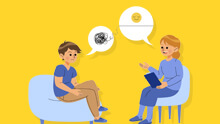 Take Career FREE Counselling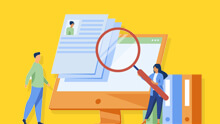 Looking for the right job??
Didn't find the right info?? Looking for a specific topics??