Electronics Sector Skills Council of India
E-Learning Management System in IT Hardware and Networking jobs
Have you ever been enthralled by the simplicity of IT hardware logic? Do you have an instinctive talent to dabble with routers and gateways, IP addresses, and firewalls, and do you love assisting others with their computer issues?
IT Hardware and Networking could be the perfect fit for you.
Read on to learn more about the field and how to carve out a great career in hardware!
What is IT hardware industry?
IT Hardware and Networking is one of the most well-established professions in technology, which makes it easier to plan ahead for professional progression. It's also a fairly broad field that encompasses a variety of specialised areas, such as cloud computing and virtualization.
Working at the Help Desk, providing network assistance, giving field help, working as a server or network support specialist, or serving as the Internet systems administrator are all options for IT professionals in this industry. It's possible that your professional path will take you to work in a large company's IT department, where you'll be responsible for installing printers and computers.
Career path in IT hardware Companies in India
The career path in IT Hardware and Networking is relatively broad, with several entry points, similar to saying you want to be a lawyer. You must decide what type of lawyer you want to be, just as you must decide what type of IT expert you want to be. The majority of people on this career path do not want to be managers, however any of the professions listed below can eventually lead to that position.
One thing to keep in mind is that those working in IT Hardware and Networking almost always need a bachelor's degree in computer science. There are certificates that can help someone advance, but they are rarely sufficient to help someone gain a job in the profession. On the plus side, successful applicants do not need a lot of experience, which is required in each of the professional domains involved with this career path.
Here is one IT hardware and networking job which any candidate who has an inclination towards the IT sector can opt for.
A minimum of a diploma is preferred. Certified training for IT Coordinators in Schools (programme linked with the Electronics Sector Skills Council of India's ELE/Q4701 standard)
IT hardware and networking jobs description- IT coordinator in schools
The following are some of the responsibilities of an IT Coordinator in a school setting:
Key competencies- IT coordinator in schools
Salary- IT coordinator in schools
| Experience-wise | Salary |
| --- | --- |
| | INR 15,000 to INR 18,000 per month |
| For experienced candidates | INR 20,000 to INR 25,000 per month |
Top recruiting sectors- IT coordinator in schools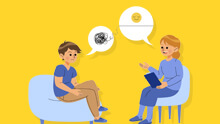 Take Career FREE Counselling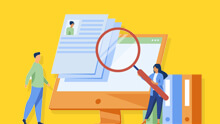 Looking for the right job??
E-Learning Management System in It Hardware and Networking Jobs