BFSI Sector
Skill India Sector Blogs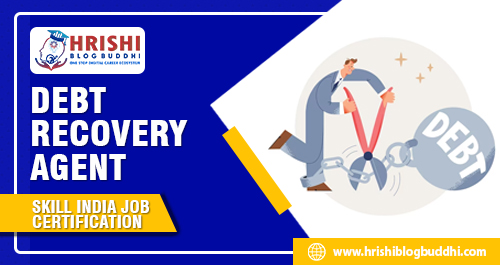 The banking & financial system of the nation plays a significant part in advancing the long-term growth of the economy. The significant segments of the industry are banking, insurance, and mutual funds.

Based on the expected growth in the banking and financial services industry (BSFI), it is expected to increment in the debt recovery sector.

Wish to make a career as a Debt Recovery Agent?

If yes then you are in right place.

In this blog we'll discuss exhaustive information on the job description of a debt recovery agent, to help you understand what they do.
Debt Recovery Agent knew as Loan Recovery Agent and Money Recovery Agent. They are employed and empowered by an organization to attempt the collection of debt in all legal and possible ways. Their major duty is to find people who owe money from overdue bills and negotiate payments, hence they are also known as Payment Recovery Agents.
What are the Job Responsibilities and Duties of Debt Recovery Agent?
Here are major things recruiters/employers may wish you to meet to be hired:
To should meet requirements to get hired if you are seeking to work as a debt recovery agent
To get into job candidates can apply for IIBF Debt Recovery Agent (DRA) Exam. As RBI advised the Indian Banks' Association to put together, in consultation with the Indian Institute of Banking and Finance (IIBF), a certificate course for Loan Recovery Agents to undergo 100 / 50 hrs. of training.

Likewise, it has been informed to the service providers connected with by Banks to employ personnel who have gone through the training and acquired the certificate with the end goal of recovery from IIBF.
You must have computer skill required for this job is a good knowledge of MS Office and Database applications of various types.
Communication Skills & Negotiation Skills
Must have these skills to be a successful Payment Recovery Agents. This skill helps to explain financial, regulatory, and procedural matters firmly and clearly.
You need to have analytics skills to help and think out a way forward with each unique case.
This job profile is quite a tricky one that demands a professional attitude at every point in the job. You must present yourself professionally to both the organization you work for and the clients of the organization.
You should be organized to maintain track of the debtor's condition. These skills also help you recover the most money for your organization/ Bank Recovery Agency.
Multitasking with great planning make sure delivery of excellent jobs.
Debt recovery agents work in an office or a call center 48-56 hours a week. As a field collector visit clients at their places. Sometimes work on Saturdays and Sundays which are good times to reach customers at home. A few agents get part-time job options that mostly available for fieldwork.

Now you know almost everything about the profile but what else you need to get into it?
Debt Recovery Agent Salary depends on the job level. If you are a fresher then you will get a salary in the range of Rs.10000 to Rs.20000 per month. If you have working experience of 2-3 years then your salary package will be Rs.20000 to Rs.40000 per month. The range of Loan Recovery Agent Salary differs as per the company, skills, and experience.
This post is useful to individuals keen on the obligation bank loan recovery agent profession, to get familiar with the obligations and duties that describe the job. With this information, they will want to settle on the correct choice about turning into a successful debt recovery agent.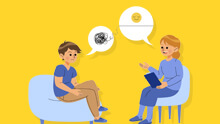 Take Free Career Counselling