How to Select an Online Course Topic that Sells
Have you thought about developing an online course? Want to generate some additional income online? Then you are at the right place! We assure you that you can totally do this!!
Once you made your mind to launch an online course, you might be filled up with the course topic ideas. As we are surrounded by too many things, it is not easy to find the perfect topic for an online course. Today we are going to show how to narrow down and decide on your online course topic.
Here are a few important steps that will help you with the online course launch idea that you can really run with.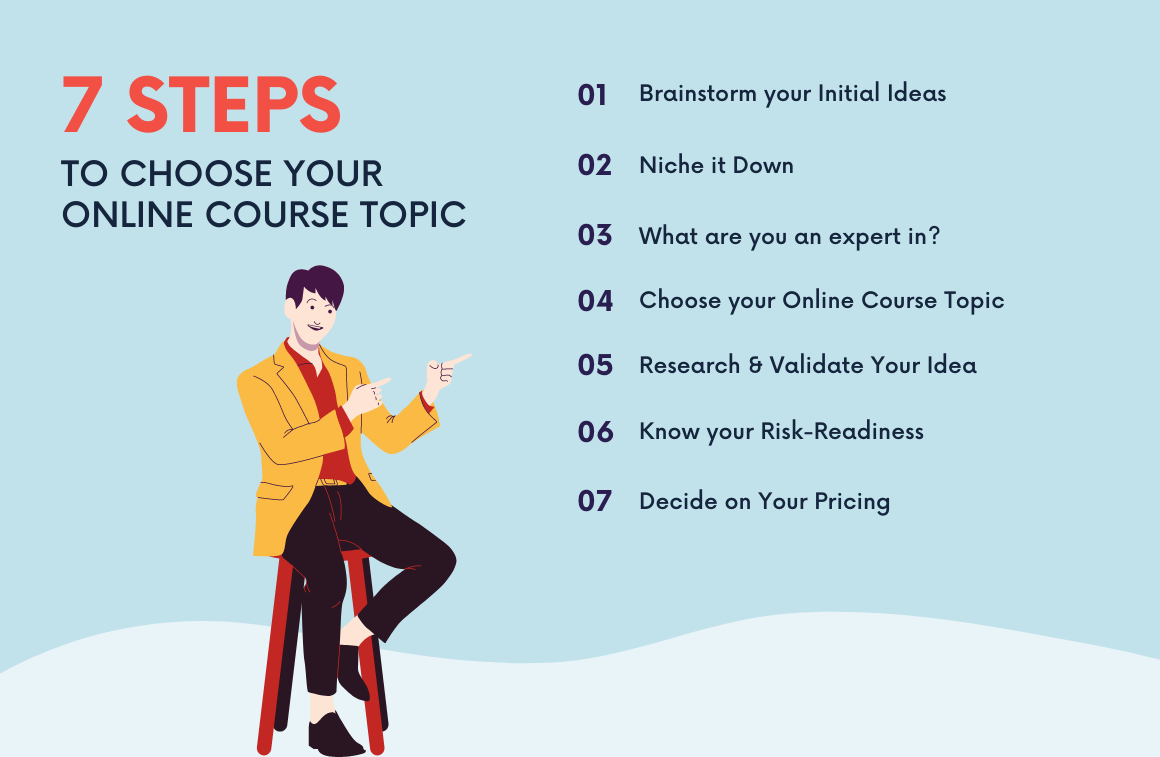 7 Steps To Choose Your Online Course Topic
1. Brainstorm your Initial Ideas
Take some time to brainstorm ideas of stuff you know something about. Your brainstorming must include points such as:
Skills and knowledge you have developed in your work journey or career 
Such topics others come to you for advice on.
The hobbies you're really passionate about
Write down a list of possible subject areas off the top of your head.
It's important to think about whether your selected course idea is something that people will pay for. You need to become ultra-specific on 2 questions: Who is the course for? And what is the big outcome that the course will teach?
Work for exactly who you could help with your course and what is the one big outcome they will achieve from it.
3. What are you an expert in?
What is your niche and are you an expert in it? Do you have skills that you can teach? Find out what makes you unique? 
Ultimately you will need to be known for your unique skills, talents, and experience. As your product/ online course should be a reflection of something you have done yourself. Select something that you are knowledgeable about and that consists of your interest.
4. Choose your Online Course Topic
Now you should have a list of ideas that you want to do. As well as a list of requirements that your potential customers have. 
At this point, you should have gone through a pretty detailed process to choose a specific subject and audience. You need to finalize your course topics and points related to it such as course title, subtitle. Course audience, the one big outcome, and course price. 
5. Research & Validate Your Idea
The aim of this point is to make sure there is a paying audience for what you want to teach. This also has the added bonus of helping you to know what to involve in your course. 
There are many ways of researching and validating your course idea such as:
Research what is already out there – It only takes an hour or so and basically involves what you're already used to doing.
Gain insight into your Audience - If you already have an online audience, you could create a quick and simple survey or just ask a couple of open questions to them.
Validating your course Idea – This helps in building engagement with your audience and in building an email list of people ready for when you launch your online course. 
6. Know your Risk-Readiness
Before creating an online course you must know the future risks in the course. Always keep your priorities and your current working things in check before committing to one. Selected course topics must be in alignment with risk-taking capabilities. 
7. Decide on Your Pricing
The best way to get started is to make a short course that sells for less amount. 
This strategy can be simple and relatively quick to make and enables you to start earning income faster. As well as you get to test your ideas and get feedback from your audience before investing too much time and money.
Some Best Niches for Online Courses
Finding the most popular online course topics is a crucial step to generating income online. It totally depends upon you, what kind of niche you select. We are helping you with online course topic ideas and the perfect niche as per the market trend. Never create your course for anyone and everyone and think about who you can serve best. Let's have a look at some popular niches for online courses. 
1. Computer and Technology
With the rapid growth in technology, it becomes necessary to understand and be skilled in using technology in multiple types. It is not only a tool to enhance and improve our daily tasks, but also a path to creating businesses. 
The technology consists of various courses such as website creation, related to repairing devices and networks, Artificial Intelligence, cybersecurity,
Entertainment is no longer just for pure consumption, people are now moving towards developing their own version of entertainment. As there are a number of individuals who have a successful career on YouTube. SO it is quite obvious many people are interested in learning how to create such media content. With multiple social media platforms and video hosting sites, where anyone can post any type of entertainment. 
Nowadays this is one of the highly popular online course topics. With the advanced society, people are struggling with the constant requirement to be better and do more. Such personal development courses serve solutions on how to overcome daily challenges, lower stress, and develop important skills for a better life. 
It consists of courses like public speaking, time management, body language, presentation skills, networking, conflict management, emotional intelligence, self-esteem, etc. 
Content creation is an essential part of online media. As content tells exactly about your service or goods. Therefore many individuals are building their skills in this area. 
This involves online courses like content marketing, podcast creation, freelance writing, blogging, writing website copy, fiction writing, storytelling, etc. 
eLearning courses are in demand as it covers the numerous modes and methods of learning and teaching. In today's time learning is no longer limited to what is taught in formal education. eLearning covers interdisciplinary and cross-platform teaching and learning methods. Now everyone can be a teacher with good knowledge and skills and willingness and capacity to impart knowledge. 
Such courses are presentation skills, online course creation, teaching particular subjects mostly English, child psychology, media training, course creation, etc. 
In today's time, people want to be more fit and fine to live a better life. And this the reason fitness courses are getting more popular. Such courses give knowledge about detailed processes for diet regimens, exercises, and other various physical activities. These courses are important in improving physical conditions that can positively impact personal mindset and emotional phases. 
With the professional training skills, certification, and accreditation you can create online courses such as home workouts, survival skills, weight loss, self-defense, muscle building, yoga, etc. 
Over the past few years, people have become very health conscious. People are now more knowledgeable, or at least aware of the effects of food, lifestyle, as there is a continuously increasing volume of health relevant information and media on the internet. Also, with the increment in health related illnesses because of poor health decisions, people are now more proactive in improving their health. 
With a lot more research and scientifically-backed processes and information, you can launch a health related online course such as diet and nutrition, meditation, massage, acupressure, meal planning, herbalism, etc. 
8. Business and Entrepreneurship
In the market, there is a big demand for courses relevant to monetizing your skills/ hobbies or interests. People love working with such things that help to earn money from doing something they enjoy. 
With the combination of hobbies with business and entrepreneurship, you can create courses on affiliate marketing, advertising, content marketing, branding, e-commerce, blogging, selling handmade goods, search engine marketing, social media marketing, etc. 
Courses of art and craft provide knowledge and skills in arts and crafts, people are able to tap into another pioneering venture. Such courses help individuals such as housewives and dads, freelancers, entrepreneurs, artists, and individuals that are looking for an alternative source of income. 
To create an online course on art and craft you need to have an artistic flair. Let's look at some courses like animation, drawing, calligraphy, painting, photography, fashion, interior design, sewing, etc.   
This niche typically covers courses on career building. It focuses on the transition to adulthood, managing more responsibilities in the different aspects of life. Such courses aim to help young people search for what they wish to take as a career. 
This involves courses like career guidance, career counseling, life coaching, personal networking, personal finance, entrepreneurship, etc
Advantages of Online Course Topic that Sells
Globalization in learning has come a long way, from traditional classroom settings to E-learning. It has expanded to digital platforms at a faster rate. The online education industry is on the boom as online courses are so popular these days. 
When you want to create something by yourself with less practical knowledge it creates a big mess! Here you definitely need a helping hand who knows this work perfectly. And who is ready to do it for you. 
GlobReach- An Online Marketing & Custom Software, Web Development Company. It also serves the best teachable platform service. If you want a perfect teachable platform then GlobReach is the best option for you. 
For the one who wants a Virtual Learning Platform, GlobReach provides Full Course Setup, Payment Gateway Setup, as well as Sales & Other Page Design. 
Visit https://www.globreach.com/course-online-platform to create your own Teachable Platform Today!!
Hurry up and avail GlobReach's bumper offer on the Online Platform service!!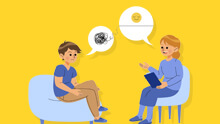 Take Career FREE Counselling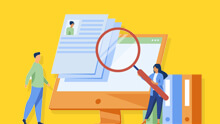 Looking For The Right Job??