What are Courses in Mass Communication?
The means of disseminating vital information to a large number of individuals is the subject of mass communication courses. It encompasses a variety of media professions, including news collecting and reporting, film direction/production, event management, public relations, advertising, corporate/business communication, and so on.
Because of its vast breadth, students from the sciences, arts, and commerce seek out post-secondary mass communication courses to pursue. It offers several short and long-term Diploma, UG, PG, and Certificate Courses to students in both online, offline, and distance mode, as one of the rising fields to establish a career in Mass Communication.
Students must pass class 12th with a 50 percent aggregate score to be eligible for mass communication courses following graduation. Prerequisites vary by course; however, several higher-level PG and PhD mass communication courses also require a bachelor's degree in the field.
Depending on the type of study you intend to pursue, the admission process includes both merit and entry based admissions via CAT, LPUNEST, and UGC NET, among other tests.
The cost of a mass communication course varies depending on the type of study; however, the typical cost is between INR 50,000 and INR 5,00,000.
Whether it's news, fashion, television, the internet, or media, the field of mass media and mass communication has evolved into an interactive notion that impacts practically every part of human life. It gives essential value to human life in every aspect.
Students can hunt for career openings in the fields of journalism, media, and mass communication. Public Relations Officers, Radio Jockeys, Reporters, and Journalists are just a few of the employment choices accessible after completing a mass communication school, with an average pay of INR 3-6 LPA.
Mass Communication Skills Required
In contrast to the more sophisticated fields of engineering and medicine, there is no "set formula" for success in the field of mass communication. To make it big as a mass communication and media expert, all one needs is enthusiasm, drive, and the necessary abilities. Take a look at the talents and characteristics required for a job in mass communication:
| | |
| --- | --- |
| Creativity | Confidence |
| Communication skills | Ability to work under strict deadlines |
| Networking skills | Research skills |
| Interviewing skills | Observation skills |
| Problem-solving skills | Interpretation skills |
| Critical thinking | Ability to work under rough conditions |
| Aptitude for presenting information in a precise and effective manner | Ability to express ideas and thoughts clearly |
| Good interviewing skills | |
Eligibility for Mass Communication Courses
After successfully completing Class 12 from a recognised board of education, a candidate might follow any of the above-mentioned Mass Communication courses.
| | |
| --- | --- |
| Certificate and Diploma Courses | Certificate and diploma courses in mass communication can be pursued after completing class 12 in any stream under the 10+2 schooling system with at least 55% to 60% overall marks. |
| Masters Degree | Advanced level certificates, postgraduate diplomas, and master's degrees, on the other hand, can only be pursued after completing a bachelor's degree in any field. This means that anyone from any stream can enroll in the aforementioned UG/PG/PGD Mass Communication courses. |
| PhD Degree | A solid master's degree in any field is required for a PhD in mass communication. Candidates with an Equivalent Degree/Diploma or Advanced Level Certificate in Mass Communication and Journalism are also eligible for the course. |
Admission Procedure for Mass Communication Courses
The following is a basic guideline for admission procedure based on the kind of all Mass Communication Courses :
Types of Mass Communication Courses
The field of journalism and mass communication is extensive, with a plethora of alternatives. You can search the most popular mass communication courses after 12th:
Mass Communication Courses Syllabus
The subjects candidates study in mass communication and media are determined by the sort of course they are pursuing (UG/ PG/ Degree/ Diploma/ Certificate). However, every degree that a candidate pursues will have a curriculum that includes both theory and practical experience in the form of internships, study trips, seminars, and other opportunities.
The course curriculum for two prominent mass communication and media programmes is listed below.
Bachelor's in Journalism and Mass Communication Courses After 12th

Writing for Media

Introduction to Journalism (Reporting, Writing & Editing)

Global Media Scenario

Contemporary Issues

Value Education

Communication Research

Media Organization & Management

Tribal Communication

Environment Communication

Media Research

Event Management: Principles & Methods

Advertising Practices

National & International Affairs

Fundamentals of Economics & Indian Economy

Introduction to Advertising

Public Relations

Television Journalism & Production

Basics of Camera, Lights & Sound

Folk Media

Media Management

Radio Journalism & Production

Development & Communication

Application of Computer in Media

Theory of Communication

State Politics & Constitution

Still Photography

Media Laws & Ethics

Indian Culture

Socio-Economic & Political Scenario

Basics of Design & Graphics

History of Print & Broadcasting in India

Print Journalism
Master's in Journalism and Mass Communication Courses After 12th

Introduction to Communication

Print Media in India: Growth & Development

Environment Communication

Print Media – Reporting & Desk

Intercultural Communication

Photography

Media and Society

Film Studies

Media and Human Rights

Public Relations and Corporate Communication

Intercultural and International Communication

New Media Technology

Print Media

Media Law and Ethics

Media Management

Radio & TV Production Techniques

Development Communication

Current Affairs

Electronic Media

Advertising
Mass Communication Best Colleges in India and Fees
The following table lists the best Mass Communication Colleges, Institutes, and Universities in India, both public and private, where you can study and pursue a career in the field of commerce:
| | |
| --- | --- |
| Top Colleges  | Average Fees |
| SRM Institute of Science and Technology  | INR 1,00,000 |
| Chandigarh University | INR 50,000 |
| Amity University | INR 5,00,000 |
| Parul University | INR 1,00,000 |
| Auro University | INR 3,00,000 |
| Christ University | INR 1,00,000 |
| Prestige Institute of Management and Research | INR 2,50,000 |
| Lovely Professional University | INR 4,00,000 |
| Oriental University | INR 1,00,000 |
| Pearl Academy | INR 10,00,000 |
| Lady Shri Ram College for Women | INR 80,000 |
| Woxsen University  | INR 8,00,000 |
| Madras Christian College | INR 15,000 |
| Welingkar Institute of Management | INR 4,00,000 |
| New Delhi YMCA | INR 1,10,000 |
| MICA  | INR 1,30,000 |
| Institute of Mass Communication Film and Television Studies  | INR 20,000 |
Mass Communication Courses After 12th- Job Profile and Salary
The table below displays the job profiles that one can look for and structure their career around after completing a Mass Communication Course, as well as the average salary offered:
| | |
| --- | --- |
| Job Profile  | Salary  |
| Public Relation Officer  | INR 3.6-5 LPA |
| Radio Jockey | INR 2.4-4 LPA |
| Reporters  | INR 3-5.5 LPA |
| Journalists  | INR 2.8-6 LPA |
| Critic  | INR 2.5-4 LPA |
| Fashion Photographer | INR 3-6 LPA |
Top Recruiters Mass Communication
Candidates who complete a mass communication course will have numerous job prospects in a variety of media industries. A professional degree in mass communication can lead to jobs in television, film, publishing, journalism, editing, public relations, event management, filmmaking, production, scriptwriting, direction, and advertising, among other fields. A mass communication professional can work as a journalist, actor, radio jockey, video jockey, director, editor, screenwriter, event manager, advertising agent, copywriter, media planner, and so on, depending on their own interests.
The following are some of the most well-known recruiters in the world of mass communication and media:
Top Recruiters for Mass Communication

Hindustan Times

Times Group

The Pioneer

India Today Group

The Hindu

Indian Express

Outlook

All India Radio

India TV

Zee Network

Network 18

Doordarshan

BBC

NDTV

Star India

Sahara One Media & Entertainment 

Limited

Percept Limited

Wizcraft Entertainment

Balaji Telefilms Limited

DNA Entertainment Networks

Cox & Kings

Cineyug Entertainments
Mass Communication Courses Scope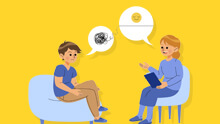 Take Career FREE Counselling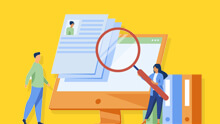 Looking for the right job??
Didn't find the right info?? Looking for a specific topics??