The Master of Business Administration, or MBA, is one of the most popular post-graduate degrees in India and across the world. The two-year management program prepares students for a range of business positions. In India, the MBA program has increased in popularity during the last two decades. MBA programs are available in a variety of disciplines. Marketing, finance, sales, HRM, Telecom, operations, and many more disciplines are among them.
MBA HR provides expertise and training in managing an organization's personnel. An HR professional's job is to create and maintain a company's culture, as well as to hire and retain the best employees. The HR professional's primary responsibility is to look after the company's employees. They are one of the most important factors to a company's development and survival.
MBA in Marketing is one of the oldest management specialties. Given the vastness of marketing, the opportunity for an MBA in marketing in India is ever-expanding. It enhances a person's marketing and promotional abilities. Students who get an MBA in marketing can work as managers in a variety of sectors after graduation.
MBA HR and Marketing requirements
1. Educational requirements
The candidates who wish to pursue MBA need to qualify for the educational requirements. The following is the list of educational requirements that one needs to pass
The following are some popular and common skill set for MBA HR and marketing graduates
Technical Skills Needed for Robotics Engineering
The following are some technical skills required for MBA HR and marketing graduates
Basic Excel skills, which you should have gained during your MBA, are essential. To deal with large volumes of data, learn how to use Vlookup, sum, pivot, and conditional functions (If, if not, equal to, greater than, etc).
To create useful metrics, even those involving complex computations, your HR staff will need to ask sophisticated questions using technologies such as Structured Query Language (SQL) and report generators.
Even if not all HR professionals are needed to work on payroll procedures, it is still beneficial for them to be familiar with at least one of the most frequently used payroll software solutions. A competent HR professional must be a strategic contributor, which is why prior experience with tolls is critical.
Human Resource Information Software
A Human Resources Information Software (HRIS) is an excellent illustration of how software can bring IT and HR together. Having HR specialists on your staff who are familiar with HRIS might save your company a lot of time and money.
MBA HR and Marketing Eligibility
| Stream | Graduation | Entrance exam | Interview and GDs |
| --- | --- | --- | --- |
| The candidate should pass class 12 from any educational board. | The aspirant should possess a bachelor's degree. | One needs to qualify for the entrance exam. | After qualifying for the exam, the candidate needs to appear for an interview or GD. |
| They should get at least minimum marks to get admission in any bachelor s degree. | The Minimum marks- 50% for general 45% for SC/ST/PWD | The minimum marks depend on the exam you appear for. | The marks depend on the interviewing committee. |
| The candidate can study any stream (Arts, Science, or Commerce) to pursue MBA. | The aspirant can get a degree from an accredited college. | They can enroll in the exam of any national, state, or university level | The interview and other discussions also depend on the college or university. |
The entrance exam for MBA HR and Marketing
| Exam Name | Full-Form | Conducting Body | Duration | Number of questions |
| --- | --- | --- | --- | --- |
| CAT | Common admission test | Indian Institutes of Management (IIM) | 2 hours | 100 questions |
| MAT | Management Aptitude test | All India Management Association (AIMA) | 2 hours 30 minutes | 200 questions |
| ATMA | AIMS Test for Management Admissions | Association of Indian Management Schools (AIMS) | 3 hours | 180 questions |
| CMAT | Common Management Admission Test | National Testing Agency | 3 hours | 125 questions |
| SNAP | Symbiosis National Aptitude Test | Symbiosis International University | 1 hour | 60 questions |
| Exam name | State conducting | Full-form | Duration | No. of questions |
| --- | --- | --- | --- | --- |
| MAH-CET | Maharashtra | Maharashtra Common Entrance Test | 2 hours 30 minutes | 200 questions |
| OJEE MBA | Odisha | Odisha Joint Entrance Exam | 2 hours | 120 questions |
| KMAT | Karnataka | Karnataka Management Aptitude Test | 2 hours | 120 questions |
| APICET | Andhra Pradesh | Andhra Pradesh Integrated Common Entrance Test | 2 hours 30 minutes | 200 questions |
| TSICET | Telangana | Telangana State Integrated Common Entrance Test | 2 hours 30 minutes | 200 questions |
| TANCET | Tamil Nadu | Tamil Nadu Common entrance exam test | 2 hours | 100 questions |
| UPCET | Uttar Pradesh | Uttar Pradesh Combined Entrance Test | 2 hours | 100 questions |
| Exam name | Full-form | Conducting body | Duration | Number of questions |
| --- | --- | --- | --- | --- |
| IBSAT | ICFAI Business School Aptitude Test | ICAFAI Foundation for Higher Education | 2 hours | 140 questions |
| IIFT | Indian Institue of Foreign Trade | NTA (National Testing Agency) | 2 hours | 110 questions |
| IRMASAT | IRMA Social Awareness Test | Institute of Rural Management Anand | 1 hour 20 minutes | 40 questions |
| TISSNET | Tata Institue of Social Sciene National Entrance Test | Tata Institue of Social Science | 1 hour 40 minutes | 100 questions |
Top colleges for MBA HR and Marketing
| College Name | Location |
| --- | --- |
| Indian Institute of Management (IIM) | Different locations in India |
| Faculty of Management Studies, DU (FMS) | Delhi |
| Xavier Labour Relations Institute (XLRI) | Jamshedpur |
| Symbiosis Institute Of Business Management | Pune |
| Indian Institute of Foreign Trade (IIFT) | Delhi |
| UPES | Dehradun |
| Amity University | Noida |
| NMIMS School of Business Management | Mumbai |
| Management Development Institute (MDI) | Gurgaon |
| Xavier University Bhubaneswar (XUB) | Bhubaneshwar |
| T.A. Pai Management Institute (TAPMI) | Manipal |
| Christ Universitu | Banglore |
| S.P. Jain Insitute of Management and Research (SPJIMR) | Mumbai |
Internships for MBA HR and Marketing students
MBA Internships are a necessary component of every management school program. Almost every MBA school requires students to do an internship as part of the course, regardless of the type of course. Internships are viewed as instruments that may assist MBA students in gaining hands-on experience and developing the required abilities. The advantages of internships are as follows-
Internships are an excellent way to gain valuable job experience. 

The most significant benefit of MBA Internships is that they allow you to gain experience in a variety of fields. 

It provides possibilities for networking During an MBA internship. Students from various institutions and backgrounds interact and network professionally, allowing them to improve their professional network.
The work description for MBA HR and Marketing:
MBA HR-
The following are some day-so-say work of an MBA HR graduate-
They create and implement HR plans and activities that are in sync with the company's overall goals.

By resolving demands, concerns, and other issues, they provide a link between management and employees.

They are in charge of the hiring and selecting process.

They evaluate training requirements to implement and manage training programs.

They must report to management and use HR analytics to assist in decision-making.

They must design and monitor the organization's entire HR strategy, systems, tactics, and procedures.

They should be in charge of overseeing and managing a high-performing performance appraisal system.
MBA Marketing-
The following are some day-to-day routine jobs of an MBA Marketing graduate-
They are responsible for analyzing and improving marketing and pricing tactics.

They also do market research and forecasting.

They bring in new business opportunities.

They work with the sales, finance, public relations, and production divisions to coordinate marketing plans.

They are also in charge of the marketing department's budget development and management.

They are in charge of the marketing department's personnel.

They stay up to date on the latest marketing tactics and trends.
Job prospects for MBA HR and Marketing
| Job name | Job description |
| --- | --- |
| HR Talent Acquisition Manager | They are in charge of the recruiting and talent acquisition processes and strategies, as well as their planning, development, management, and supervision. |
| HR Compensation manager | They consider the financial factors while calculating an employee's compensation. He is also knowledgeable about the labor regulations and wage acts that apply to a certain industry. |
| HR Professor | The purpose of this position is to provide HR education to students at institutions and colleges. |
| Technical recruiter | They assess a candidate's technical abilities and select those who are well-versed in these technical areas. |
| HR Compliance Manager | They must resolve all legal and legislative concerns, as well as guarantee that the firm follows all legal and internal regulations. |
| HR Generalist | They accept job applications from applicants to evaluate their resumes and choose their paperwork for recruiting projects and other purposes. |
| Staffing director | They define a company's recruiting, promotion, and transfer rules and staff training and development. |
| Employee relations manager | They bridge the gap between the employer and the employee by serving as a medium for communication. He listens to the employees' concerns and grievances and resolves them. |
| HR Training manager | They are in charge of increasing staff productivity and recognizing training requirements. They put together an appropriate training program for the workers of a company. |
| Job role | Job description |
| --- | --- |
| Marketing Manager | The marketing manager's responsibilities include tracking and assessing the effectiveness of advertising campaigns, managing the marketing budget, and ensuring that all marketing material is aligned with our corporate identity. |
| Product Manager | The product development process includes identifying potential products, doing market research, evaluating product demands, deciding specifications, setting manufacturing deadlines, and developing marketing strategies. |
| Asset Management | They are in charge of assessing the viability of asset purchases. They present reports to senior management or the board of directors are in charge of this position. |
| Brand Manager | The brand manager studies marketing trends and follows competing for goods regularly to maintain/enhance their brand identification in the marketplace. |
| Market Research Analyst | They do research and collect statistical data to assist a firm in marketing its products or services more effectively. |
| Sales Manager | The main responsibility is to effectively manage the sales team to achieve growth and satisfy sales objectives. It also includes creating and executing a strategic sales plan to expand the company's client base. |
Top recruiters for MBA HR and Marketing students
The following are the top recruiters for MBA HR and marketing graduates
| HR | Marketing |
| --- | --- |
| Reliance | P&G |
| Wipro | Google |
| KPMG | JP Morgan |
| Pepsico | Facebook |
| L'Oreal | Citigroup |
| Makemytrip | Morgan Stanley |
| ABC Consultants | Microsoft |
| Wise group | Apple |
| Hudson Global, Inc | Amazon |
| Body shopping | Pepsico |
Pros and Cons of studying MBA HR and Marketing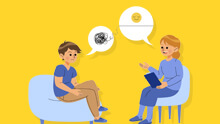 Take Career FREE Counselling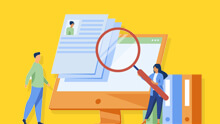 Looking for the right job??