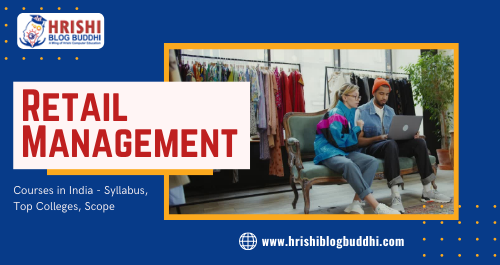 Students learn several principles linked to retailing and retail operations in Retail Management. Buying, finance, merchandising, inventory control, marketing, people, and operations are all examples of these ideas.
Retail management includes the upkeep of retail shops as well as the distribution of goods from these outlets to clients.
It comprises procedures such as enticing clients to the store and then selling things to them based on their requirements and desires. This technique saves time while also providing a positive consequence in the form of client pleasure.
Retail management includes not only the management of retail outlets, but also the management of the brand image, maintaining customer relationships, sales management, keeping track of orders at the retail outlet, managing merchandise, interacting directly with customers, and stock/inventory supervision and ordering on a regular basis.
Required Skills for Retail Manager
The pupils' talents would be extremely beneficial in allowing them to obtain excellent employment. They must develop an ideal skill set so that they can adapt to every situation.
Some of the necessary abilities are listed below:
| | |
| --- | --- |
| Good communicator | They should be able to communicate effectively with both their colleagues and customers. They must first comprehend the customer's concerns before assisting them with their wants, which necessitates a great deal of patience. |
| Patience | Nowadays, many, particularly students, lack patience and want things done as soon as possible, but this course will take a great deal of patience to comprehend the wants and demands of clients. |
| Good listener | Excellent listening abilities are also quite beneficial. To be open to fresh ideas and perspectives from both team members and customers. They'd have some useful new information to share with the kids. |
| Strong Client Service Skills | The ability to handle customer complaints is the most important skill a graduate will need. To avoid hurting their egos, they must deal with customers calmly and gently. |
| Professional | Even if your customers are family, be professional in meetings and when interacting with them. To demonstrate good skills, be courteous and welcome them whenever feasible. |
| Self-assured | You should be confident in what you say, have fluency in your speech, and understand what you're saying. |
| Skills in Problem-Solving | You should be able to solve problems correctly and effectively in the period allotted, offering more discounts or benefits to customers in exchange for their loyalty. |
Eligibility Criteria for Retail Management Courses
Students interested in pursuing a retail management study must meet specific requirements before being admitted to a particular college. The criteria specified by several colleges are as follows:
Educational Qualification

- Students must have passed a recognised board's 10+2 education or any other competitive test.

- During their 10+2 years, the key topics should be commerce.

-Students must have received a minimum of 50% in the 10+2 test, with a 5% relaxation for students from the SC/ST category.
Entrance Exams for Retail Management Courses
Most institutes have made it a prerequisite for candidates to take and pass specific entrance tests in order to be admitted to a retail management programme. Some institutes may conduct interviews with students prior to their ultimate acceptance.
The retail management entrance exam will comprise questions ranging from the very basic to the extremely general on areas such as general awareness, English communication, logical reasoning and critical thinking, and mathematical aptitude.
CMAT (Common Management Admission Test)
The CMAT  is a three-hour online national level exam. The exam will be given in English. There are 100 questions in this paper that include quantitative procedures and data interpretation, logical reasoning, linguistic understanding, and general awareness. 
SNAP (Symbiosis National Aptitude Test)
SNAP- This is an online national level exam that lasts one hour and gives candidates three chances to take it. The examination lasts one hour. More information regarding SNAP can be found here.
CAT (Common Admission Test)
It is a two-hour long online national level exam. The test consists of 100 questions covering verbal ability, reading comprehension, data interpretation, logical reasoning, and quantitative abilities.
XAT (The Xavier Aptitude Exam)
It is a three-hour long online national level exam. The test consists of 100 questions that test verbal and logical ability, numerical ability and data interpretation, as well as general knowledge and decision-making. The paper is written in the English language. 
MAT (Management Aptitude Test)
The exam is proctored remotely and is offered both online and offline. The exam is held four times a year at a national level. 
Retail Management Course Curriculum
The retail management programme lasts three years and is divided into six semesters. Each semester introduces students to new subjects and abilities, allowing them to determine which specialisation, if any, they wish to pursue.
The course would include topics such as retail management fundamentals, retailing trends, pricing and merchandising, segmentation, relationship marketing, and retail information technology. This field offers courses at all levels, from diploma to master's degree.
Retail Management Course Syllabus
Students are taught many disciplines that provide them varied perspectives on how retail stores and retailers operate. They would also develop a variety of learning skills.
The following are some of the topics covered in retail management course syllabus:
| Overview of Retailing | Retail Marketing |
| --- | --- |
| Retail Management Perspective | Customer Service Management |
| Buying Merchandising | Store Operations |
| Human Resources | Principles of Marketing Economics |
| Business Communication | Visual Merchandising |
| Customer Value Management | IT Application in Retail |
| Sales Management | - |
Career in Retail Management Course in India
A lot of new blood (fresh batch) is needed in the retail management course to ensure that this already well-established industry continues to grow. Students in a retail management school are taught the best skills for retailing, however practise makes perfect, and the more effort someone puts into something, the better they will be at it.
These managers are in charge of overseeing the store's operations; they can increase product sales by designing visual strategies; they guarantee that the store makes a profit; and they ensure that all processes are carried out efficiently and successfully.
Graduates can also try to specialise in retail specialties such as beauty supply stores, electronics businesses, and apparel stores, which leads to a much more specialised approach but one that offers many opportunities.
Jobs for Retail Management Courses in India
The following are some of the most popular retail management job titles:
Job position

Job description

Sales Manager

-A Sales Manager is responsible for managing the sales of a company's product or service by designing sales, revenue, and expense plans.

-They must ensure that the company meets the required sales volume.

-They work with the marketing team to plan future initiatives that will increase sales.

-They inspire their staff, offer advice, and mentor them when they need it by sharing their knowledge and experience about how to grow sales.

-They must also market their company and its products.

Advertising Manager

-An advertising manager is responsible for overseeing the advertising department's operations.

-To meet the goals and budgets on schedule, they must cooperate with the personnel, clients, and ad agency.

-They must attract new clients by designing and testing various advertising methods to see which ones perform best in terms of not only establishing credibility and ensuring that everyone is aware of the company's existence, but also driving sales.

-They must ensure that the initiatives are proceeding as planned and that they are being carried out efficiently and successfully.

-They also take over and assist with the hiring and training of new workers in the advertising department.

Operational Manager

-An Operations Manager serves as the organization's head. They are in charge of the organization's policies, plans, and strategies.

-They ensure that operational policies and procedures are efficiently designed, executed, and reviewed.

-They can also assist with the recruitment process in some situations.

-They investigate budgets and reports, as well as planning and auditing.

-They ensure that all documents are completed and monitored in accordance with the applicable rules and regulations.

-They also keep in touch with clients and other businesses.

Retail Executive

-A Retail Executive is in charge of a store's and its chain's main decisions. They are in charge of a variety of companies, including the sale of gadgets, clothing, and even vehicles.

-They are responsible for managing staff as well as the company's marketing efforts.

-They must ensure that the corporation not only recovers its costs, but also makes a profit. They must also come up with fresh strategies to pique the interest of their customers.

-When it comes to product sales, they must be really creative.

Administrative Officer

-An Administrative Officer takes phone calls and replies to emails. They're also in charge of preparing the year's reports and budgets.

-They are also in charge of filing documents in a methodical manner and ensuring that they are safe, as well as keeping track of inventory and ensuring that it is restocked as needed.

-They also receive and forward letters and goods on behalf of the workers.

-They also book conference rooms for meetings with clients and employers.
Top Recruiters for Retail Management Courses
There are a variety of career categories and recruiters who hire these grads. The following are some of the top retail management recruiters:
Malls

Movie Theatres

Supermarkets

Westside

Pantaloons

Crossword

Globus

Piramals

Reliance

Big bazaar

Metro

Regal

Bata

Ebony Retail Holdings
Retail Management Training Job Salary
Salaries are usually determined by the type of work performed. It could be high for persons in higher positions and low for recent grads. New grads, on the other hand, might raise their compensation by receiving promotions and bonuses for working more hours.
| Job Profile | Average Annual Salary (approx.) |
| --- | --- |
| Sales Manager | INR 9-10 lakhs |
| Advertising Manager | INR 5-6 lakhs |
| Operations Manager | INR 10-11 lakhs |
| Retail Executive | INR 12-13 lakhs |
| Administrative Officer | INR 5-6 lakhs |
Retail Management Course - Scope in India and Abroad
In today's world, the retail industry is one of those industries that is rapidly expanding. It faces numerous hurdles from the outside world, yet it makes a significant contribution to the country's economy.
The demand for more competent people in the retail management sector has increased in recent years. This is an excellent career choice for those who are passionate in products, marketing, sales, advertising, campaigning, and market research. Students can work at retail stores, advertising firms, supply chains, supermarkets, and a variety of other places.
They must communicate directly with clients while also maintaining collaboration with business units. Retail managers are specialists who are in charge of that area. They assist in issue solving, supply analysis, retail order acceptance and delivery, human resources, and stock management.
Upcoming trends in Retail Management Courses in India
In the retail management industry, many new trends have emerged. The following are a few of them:
Investing in omnichannel retail- Before making any decisions or purchasing something, consumers nearly always examine the pricing. They may now simply look up costs offline and then compare them online before completing an order.
Provide a personalised experience- Personalized ads targeting consumers have been incredibly widespread in recent years, with websites and services such as Facebook and Google knowing exactly what you want when you want it, and sometimes even before you want it. Consumers are given suggestions based on their preferences, location, and order history at retail stores. They make a persuasion.
Proper Customer Care- With access to the internet, consumers today expect a near-instantaneous response to their inquiries, which has become a vital part of customer care.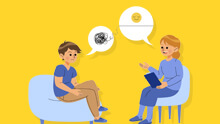 Take Career FREE Counselling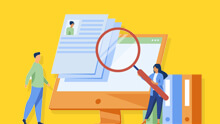 Looking for the right job??
Didn't find the right info?? Looking for a specific topics??