Engineering
Trending Career BLOGS
Electronics engineers are trained and skilled professionals who use their knowledge to design, develop, evaluate, and maintain electronic systems and components and are mostly found working employed by small companies or work in commercial sectors where their day to day activities include design, planning, performing research, inspect the equipment, attend conferences, and liaise with others. 
Are you Interested in building a career in Electronics Engineering?
To build a career in the Electronics Engineer sector you need first to understand the Job profile and responsibilities of the Electronics Engineering Career
This blog gives you a detailed idea of what it is like to become an Electronics Engineering in India.
| 10th Standard | After 12th Standard | Graduation | Post-graduation |
| --- | --- | --- | --- |
| The candidate must have appeared in 10 from any recognized educational board. | The Candidate then has to appear for the HSC exam from a recognized board | Interested candidates can undertake a bachelor of electronics engineering, which is a 4 year degree program | The candidates can also pursue a master's degree so that they can have better career opportunities. |
| The candidate should try to gain at least a minimum of 50-60% marks to be eligible to enter the science stream | The core subjects should include Physics, Chemistry, and Mathematics (PCM). | The candidate needs to pass the entrance exams like JEE, JEE advanced and others to get enrolled in a bachelor's degree | They can pursue a Master's Degree in electronics Engineering, which can be up to 2 years |
| OR Students can undertake a diploma in electronics engineering after the 10th class. | The candidate should try to gain at least a minimum of 50-60% marks. Then, only they will become eligible for the bachelor's course | After Graduation, the student can either search for a Job or go for a Master's Degree | The Candidate must have at least 1 to 2 years of Experience in the sector at a starting position to get a high paying and good position in a reputed organization. |
Electronics engineers take care of the development of electronic devices and systems and are responsible for designing, building, testing, and maintaining a wide range of products including computers, cell phones, televisions, medical equipment, etc. They are also required to be able to think creatively when it comes to problem solving as they often have to come up with innovative solutions to complex problems in order to develop new technologies or improve existing ones.
| Colleges | Location |
| --- | --- |
| Bennett University | Noida |
| IIT Bombay | Mumbai |
| MIT Manipal | Manipal |
| VIT Vellore | Vellore |
| SRM University Chennai | Chennai |
| Job Profile | Job Description |
| --- | --- |
| Mechanical Engineer | Mechanical engineers are professionals responsible for the design, development, and implementation of new products by taking an idea from concept to reality by applying their knowledge of physics, mathematics, and engineering principles to create functional machines or systems that meet specific requirements. |
| Industrial Engineer | An Industrial Engineer is responsible for designing production layouts and processes that increase productivity, eliminate wastefulness and reduce costs while maintaining quality standards within an organization |
| Maintenance Engineer | Their responsibilities include checking, repairing and servicing machinery, equipment, systems, and infrastructures and ensure that industrial machinery and equipment runs smoothly and reliably. |
| Automation Engineer | An automation engineer refers to someone who delivers automated solutions for software processes and works closely with other teams to help discover and eliminate problems by gathering requirements and implementing process automation. |
| Project Manager | A project manager has to manage teams and various tasks. Using communication and Teamwork along with the technical skills they have to manage teams and their responsibility. |
Responsibilities and Duties
Electronics Engineer Salary in India ranges between ₹ 0.2 Lakhs to ₹ 7.6 Lakhs with an average annual salary of ₹ 2.6 Lakhs, however, the salary of a Mechanical Engineer in India can vary due to various reasons such as experience level, organization, city, and more.
Electronics engineers need to stay up-to-date on these developments to keep their skills relevant and maintain a competitive advantage in the workplace. need for cybersecurity professionals is rising as electronics engineers can help to ensure that the products they design are safe from attack. They can work in a variety of fields giving them a lot of career opportunities and the pay scale for this career is also quite lucrative. With the right skills and good experience, one can make a fortune out of this career along with career satisfaction.
CTA:
Confused about career selection? Need guidance for a selected career?
Let's have a one-to-one talk with our experts/counselors for a better future!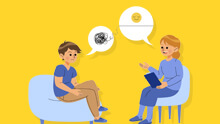 Take Career FREE Counselling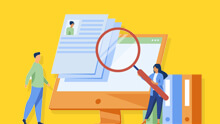 Looking for the right job??
Didn't find the right info?? Looking for a specific topics??