Marketing & Advertising
Trending Career BLOGS
The promotion of products and services through digital platforms to reach a large target audience is known as digital marketing. With online advertising and marketing initiatives that employ digital devices, platforms, channels, data, and technology, the field of digital marketing is booming. 
Today, every business, from small to large, uses digital channels to communicate with customers, such as email, search engines, and social media. As a result, the expansion of digital marketing is accelerating. It is advantageous to pursue a profession in digital marketing.
The current state of the digital marketing course indicates that it is at its height and will remain so for obvious reasons. It helps you create and manage a marketing strategy for your business's website. We'll talk about digital marketing courses in this article.
The aspirant must achieve certain requirements to pursue a profession in digital marketing course online. They must meet both the essential and particular requirements. First and foremost, they must pass class 12 with a minimal percentage. In addition, the individual should enroll in a digital marketing UG, diploma, or certificate program. At this moment, they can apply for jobs. However, if they wish to continue their education, they can seek a master's degree in digital marketing. As a digital marketer, these are the basic criteria. 
However, these are insufficient to succeed in your career. You'll also need certain special abilities. So, in addition to meeting the minimum standards, the candidate should possess certain unique abilities. They can practice these skills while learning. They must be able to perform both soft and technical skills. Some of the digital marketing professional skills are: 
One of the basic skills of a marketing professional is the ability to write effectively. Advertisements, landing pages, website content, and blogs all require excellent writing skills.
2. Creative and analytical abilities
Both creative and analytical talents are required in digital marketing. You should be able to combine art and science in your digital marketing efforts to be genuinely successful.
Visuals drive so much of today's internet marketing. You must be able to generate and edit your visuals as a digital marketer.
A strong digital marketing leader will not only have excellent people skills but will also be able to support teams by combining analytical thinking and creative problem solutions.
This is the most vital talent to have if you want to be a digital marketer because it will greatly assist you in attracting an online audience.
6. Understanding customer behavior
To promote content and achieve long-term goals, you must first understand your target audience.
7. Comfortable with technology
It is an essential component of the job description for digital marketers to be comfortable with technology. Without a strong understanding of technology, it would be difficult to operate any digital campaign.
Unusually, you'll never work on just one project as a digital marketer. Because this work necessitates multitasking, practice sharpening your talents in this area.
Besides the soft skills, every candidate should master some technical skills as well. The following are some technical skills
A smart digital marketer is well-versed in SEO and is familiar with as many algorithm factors as possible.
2.Conversion rate Optimization
A smart marketer should be able to research and be a CRO specialist to focus on the company's goals. Also, to ensure that marketing tactics are aligned with those goals.
A digital marketer should have proficiency in MS Excel as well. They should know how to manipulate data in Excel.
In your digital marketing job, knowing WordPress and all of its functions and plugins will be important. It will also assist you in creating your website and blog for your company.
5. AI and machine learning
Learning both these skills will open more career opportunities. A digital marketer needs to learn these advanced technologies as well.
This is the most demanding skill in a digital marketer. The candidate should know how to analyze data and drive results from it. They should have good knowledge about analytics tools like Google Analytics and others.
The digital marketer should have enough knowledge about Email marketing. It is because email marketing is an amazing way to reach your customers.
| Stream | Undergraduate/ Diploma/ Certificate | Post-graduation | Technical skills |
| --- | --- | --- | --- |
| The candidate should pass class 12th from any educational board. | Now, they can pursue UG from any recognized college. Or they can pursue a diploma or digital marketing certificate course | If they want to study further, they can go for a master's degree in digital marketing. | The candidate should possess the necessary technical skills. |
| He/she should gain a minimum of 50% marks to get admission for higher studies. | He/she should gain a minimum of 50% marks to get admission in post-graduation. | The candidate should try to gain a good percentage to increase their chances of getting a job. | They try to gain maximum knowledge of any skill. |
| The candidate can pursue 12th class from any stream (Science, Commerce, or arts). | They can pursue graduation in relevant Digital marketing courses. | They can pursue post-graduation in relevant Digital marketing courses. | Try to pursue relevant digital marketing skills like Analytics, WordPress, and others. |
The following are some steps that help you to pursue Digital marketing career
Meet the necessary educational requirement :-
The first and foremost step is to earn the necessary formal education. You should have appropriate degrees or certificates to pursue a career in digital marketing. Digital marketing is open to students who have obtained a Secondary School Certificate or its equivalent, as long as they have particular online skills.
Learn the technical skills :-
After getting the necessary formal education, you should learn technical skills as well. Technical skills are important to learn. We have already mentioned some of the IT skills for digital marketing.  
Practice and Practice :-
After getting a degree and having enough knowledge about technical skills, you need to practice. The candidate should practice at home or can join an internship as well. This type of practice is critical since it allows you to gain direct experience before joining a company. You can also hunt for internships on your own at some of India's major companies. Because there is a current lack of digital marketers, you should have no trouble finding a decent internship that pays well.
Choose a specialization :-
After having work experience and proficient knowledge, you need to choose the field. After working for an appropriate time, you will get to know about your strengths and weaknesses. So, you can decide the field in which you want to go. The candidate should choose their specialization niche.
Get the job :-
Now, it is time to get the job. You should create your resume and start looking for a job. You can give interviews and start working.
Digital Marketing Courses
| UG Courses | Diploma Courses | Certificate Courses | PG Courses |
| --- | --- | --- | --- |
| BBA in digital marketing | Advanced Diploma in Mass media | Digital Marketing Courses by Google | MBA in digital marketing |
| UG Program in Digital Marketing Courses | AIMA- Postgraduate Diploma in management | Digital Marketing Specialist Programme | PGDM in digital marketing |
| --- | Professional Diploma in Digital Marketing Courses | XLRI Executive Development Programme in digital marketing courses | MA in Digital Marketing Courses and Creative Marketing |
| --- | Diploma in Digital Marketing Courses | Digital and Social Media Marketing and Analytics | Online Mini-MBA in Digital Marketing |
| Course Name | Website |
| --- | --- |
| Fundamentals of Digital marketing | Google |
| Digital Marketing Specialization | Coursera |
| The complete Digital Marketing Course | Udemy |
| Digital Marketing Training Course | Reliablesoft Academy |
| Digital Marketing Course | Simplilearn |
| Become a digital marketer | Udacity |
| Digital marketing course | SEMRUSH Academy |
| Applying Data Analytics in Marketing | Coursera |
A digital marketing executive is in charge of researching the company's online marketing tactics. Some of the functions and responsibilities of a digital marketer are as follows-

They plan and execute all web, SEO/SEM, database marketing, email, social media, and display advertising campaigns.

Creates, manages, and updates our social media presence.

Measures and reports on the success of all digital marketing efforts and compares them to their objectives (ROI and KPIs).

They Identify and optimize spend and performance based on trends and information.

Through digital marketing, he develops new and innovative growth tactics.

The digital marketer experiments and conversion tests are planned, executed, and measured.

Using and investigating the internet and new media to find new consumers, generate leads, and keep old ones.

They examine and manage the website as well as other online assets and sources.

They use the internet to promote an employer's products and/or services.

They manage connections with digital agencies, day-to-day production, and campaign budgets and deadlines.
An internship program is required mostly for digital marketing for beginners. These internships will allow you to put your knowledge to the test in a real-world setting. Internships are another way to put your skills to the test. Internships will benefit you no matter what career path you choose. You can choose between a paid or unpaid internship depending on your needs. The following are some of the advantages of internships:
Internships allow you to obtain useful experience in the workplace.

An internship can teach you a lot about your strengths and limitations.

Many internships are paid, allowing you to gain valuable professional experience while earning money.
| Job Profile | Job Description |
| --- | --- |
| Digital Marketing Consultant | A digital marketing consultant's tasks include managing SEO projects, web design, social media promotion, and advertising campaigns. |
| Content Marketing Manager | A content marketer's goal is to develop unique and interesting material and promote it across digital media. The content marketer is in charge of ensuring that the web content is optimized for search engines. |
| SEO Specialist | Keyword research, getting pages indexed, user experience optimization, using webmaster tools, managing duplicate content, and many other tasks are all part of an SEO executive's job description. |
| Inbound Marketing manager | An inbound marketer's responsibilities include funnel management and conversion at each stage. Conversion rate optimization, drip marketing, and lead nurturing are among their responsibilities. |
| Social Media Manager | A social media marketing manager's responsibilities include managing social media campaigns, increasing the brand's social media presence, building a network of social media influencers, posting and commenting on relevant blogs, participating in online discussions, and more. |
| Conversion rate Optimizer | They manage marketing's important conversion points, improve landing page conversion rates, and improve lead-to-customer conversion rates. |
| Market Research Analyst | They research market circumstances and look for opportunities to sell a service or product. They collect data on the customer's preferences and requirements. |
| Email Marketer | Identifying the target audience and expanding the email list are two of their responsibilities. In addition to creating and conducting direct email marketing campaigns, an email marketer's responsibilities include proofreading emails, ensuring mobile-friendly email layouts, and more. |
| Media Planners | A digital marketing team's media planners are essential members. Their job entails estimating and budgeting for a given plan's outcomes. |
The following are the list of some companies that hire fishers and other digital marketers-
Google

Facebook

Pinstorm

Lounge lizard

Foxy Moron

Social Panga

iProspect India

WATConsult

Mirum India

Quasar Media

AdGlobal 360

Xebec Digital

Techshu

iQuanti

GroupM India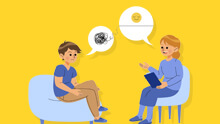 Take Career Free Counselling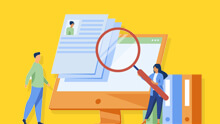 Looking For The Right Job??