Music Courses deal with the study of music and sound and provide students with both practical and academic knowledge. These classes offer activities that allow students to gain experience writing music and performing it.
Students interested in the field of music can enrol in these courses at many levels, including certificate, diploma, undergraduate, and graduate degrees. It will provide students a thorough understanding of music as a topic. The next section contains in-depth information on the subject.
Highlights of music courses
The highlights of several ­­­ music courses provided in India after the 12th grade are listed here.
Certificate: Music Theory Comprehensive Complete! (Levels 1, 2, & 3), Drums, Keyboard, Live Sound Engineering, Grade Certificate Program in Music, Certificate in Harmonium, Certificate in Guitar, Certificate in Flute. 

International Certification: Complete Electronic Music Composition, SBL PRO - MUSIC PRODUCTION, Sound Production in Ableton Live for Musicians and Artists, Music Production Master Diploma, Certificate Course in Hindustani Raga Sangeet, Learn Jazz Piano: Advanced and Solo Playing, Modern Pop Vocal Production, Music Theory for Electronic Musician. 

Diploma: Diploma in Music Production, Diploma in Audio Engineering, Diploma in Hindustani Classical Vocal/ Light Vocal/ Sitar/ Tabla, Pre-Diploma Foundation Course in Hindustani Classical Vocal Music. 

UG: Bachelor of Performing Arts in Music, Bachelor of Performing Arts - Indian Classical Music (Tabla), BA in Music Production and Composition, B.A. in Music, Bachelor of Fine Arts in Music (Vocal), B.A. in Music Technology, BPA in Western Contemporary Music. 

PG: Master of Performing Arts in Music, M.A. (Hons.) in Vocal Music, Masters in Music Production, Master of Fine Arts in Music (Veena, Vocal, Violin, Tabla, Flute, Mridangam), Master of Performing Arts in Musicology.
Certificate length varies from one week to nine months. 6 weeks to 1 year of international certification One to two years for a diploma. UG: 3 to 4 years old. PG: 1 to 2 years old.
Certificate: Anyone International Certification: Anyone Diploma: Candidates must have completed Class XII in any stream with a minimum of 50% in aggregate from a recognised board of education. 

UG: Candidates must have completed class XII in any stream from a recognised board of education with an aggregate score of 45 to 50 percent. Candidates who have passed their Bachelor of Performing Arts in any Musical Instrument or any other comparable examination in Music with a minimum of 40% to 50% aggregate marks may be considered for PG.
Certificate: INR 360 to 2,00,000. 

International Certification: 5,000 to 3,00,000.

Diploma: INR 5,000 to 1,50,000. 

UG: INR 30,000 to 10,00,000. 

PG: INR 50,000 to 5,00,000.
Singer/Musician, Instrumentalist, Songwriter, Composer, Music Producer, Recording Technician, Critic/Judge, Publicist, Music Therapist, Sound Engineering Technician, Music Lawyer
Certificates: Certificates vary depending on the project. 

International Certification: Vary depending on the project and the work to be done. Diploma: Vary depending on the project, the client, and the work mode. 

UG: It varies a lot from project to project, client to client, and performance to performance. 

PG: It varies a lot from project to project, client to client, and performance to performance.
Skills required in music courses
Certificate course in Music
After completing their respective school, there are several certificate courses accessible in this subject. Basically, there are some short-term courses that last anything from one week to three months. They teach some basic knowledge to interested students in this course, preparing them for field exploration.
Anyone who has completed high school in any subject can easily be accepted into these short-term courses. In general, there are no entrance examinations or personal interviews; instead, most Academies and Centers that offer these courses use the First Come, First Serve method. Academies use a batch approach for the convenience of students and parents because these are short-term courses.
Diploma Courses in Music are often a one to two-year full-time programme in which applicants receive skills, knowledge, and tips & tricks from industry professionals. Music is a highly creative activity in which artists adapt other people's ideas and earn the confidence to play them in front of a huge audience. Candidates can choose from one of the following courses to help influence their future careers.
Candidates must have completed Class XII in any subject from a recognised board with a minimum aggregate of 50%.

Candidates that have a solid fundamental understanding of the field's rivals are also preferred when crafting the Merit.

Desired applicants can go to the Academies/Music School's official website, get information, and return if they have any questions about admission, fees, or other requirements.

To avoid the queue, one might utilise the official email address and phone number listed on the website.
Undergraduate course in Music
There are undergraduate degree programmes that focus on providing entertainment and the tools and procedures that go along with it. The study lasts three to four years and is available in India at various Academies, Institutes, Music Schools, and colleges.
These classes assist students in honing their talents, understanding, sensitivity, and interpretation in order to become excellent musicians. Throughout the course, candidates will study all of the necessary skills that are vital in the field of performing music.
Desired Candidates must have completed Class XII in any stream from a recognised board with an overall grade point average of 45 to 50 percent. Candidates with similar backgrounds have an advantage over potential competitors in terms of selection criteria. Candidates should be prepared to give an interview or audition at this level before being accepted into the best Academies/Centers in India.
Postgraduate course in Music
In general, PG courses in music last two years and are available in both offline and online formats. Generally pursued by students who seek to have further exploration in the aforementioned field, choose any of the PG Courses listed below and strive to gain something additional that others may lack while dealing with practical challenges.
Candidates who have finished their bachelor's degree in Bachelor of Performing Arts in any Musical Instruments (BPA) or any other equivalent music examination with a minimum of 40% to 50% aggregate marks will be eligible to appear for the course.

Background in the music field is sometimes taken into account during the admissions process.

Students must, however, pass some auditions and entrance tests offered by world-renowned music schools and academies in order to secure their place.
What are the Best Job Opportunities After Music School?
After successfully finishing the programme, one can begin aiding musicians before pursuing a career as a musician. Professional musicians, on the whole, write, perform, record, and rework the same material. They are compensated for their ability to entertain, delight, and inspire others. They are taught how to perform alone, in a band, as part of an orchestra, choruses, and as part of a team, as well as how to make various adaptations and adjustments.
Salary ranges between INR 3,60,000 to INR 6,00,000.
Singers, in general, read, comprehend, and interpret musical compositions in a variety of tones and with the aid of varied tunes. They can easily employ one or more vocal ranges that they have practised in. Though the majority of vocalists are self-employed, they work on a variety of projects, for a variety of clients, and with a variety of items at their leisure. They specialise in singing and can perform in front of large audiences without trepidation or fumbling.
Salary ranges from INR 2,40,000 to INR 5,00,000.
The Music Producer is the person in charge of overseeing the production of commercially recorded music videos for a variety of genres, labels, and customers. They collaborate closely with musicians and recording artists, making recommendations for adjustments and then editing the material to the best of their abilities.
Salary ranges from INR 4,00,000 to INR 8,00,000.
Expense for music courses
The cost of starting a career in music is determined by the course, institute, and aptitude you choose. Depending on the institute, the course fee for a Bachelor of Arts in Music might range from 2,000 INR to 1 lakh INR. A government institute will provide you with a degree in Music for a low rate, however private organisations may charge you a large fee.
Master of Arts in Music course fees are similar, ranging from 1180 INR to 1.10 lakhs depending on the institute and course.
Course costs for diploma and certificate programmes vary and are determined by the individual institutes. You may need to hire a vocal coach in addition to the academic course fee to help you develop your voice. The salary you must pay the vocal coach is an additional investment in your music career, and it is determined by the amount charged.
Top colleges for music courses
Music undergraduate and postgraduate programmes are available at a number of colleges and universities across India. These reputable institutes, with their superb facilities and teaching members, will assist you in establishing a solid career foundation.
| Name of College | Total Course Fees (in INR) |
| --- | --- |
| Miranda House, Delhi NCR | INR 21,660 |
| Queen Mary's College, Chennai | INR 1,180 |
| Banaras Hindu University, Varanasi | INR 7,290 |
| Visva Bharati, Shantiniketan, West Bengal | INR 9,800 |
| Banasthali Vidyapith, Banasthali, Rajasthan | INR 88,000 |
Top institutes for music courses
Candidates interested in learning music can apply for admission to one of India's top-ranked music colleges:
Salary after completing music courses
Because musicians have a wide range of duties and titles, their earnings vary according to their position and title. A professional musician's monthly pay ranges from INR 20,000 to INR 40,000.
If you have talent and the willingness to work hard, it is a good field in which to make a reputation for yourself. You can be having difficulties in the beginning of your job. You can rise to tremendous heights in this industry after gaining some expertise and a decent platform.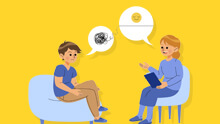 Take Career FREE Counselling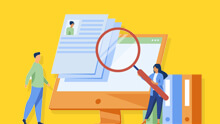 Looking for the right job??
Didn't find the right info?? Looking for a specific topics??