A three-year bachelor's degree in digital marketing is accessible after 12th grade. Digital marketing is a very recent and popular marketing technique. Digital marketers are in high demand, which is attracting a large number of job applicants. Students who get a BBA in digital marketing are given a refresher course on some of the most important skills. 
This program is open to those who have creative and original thinking abilities, critical thinking skills, and strong interpersonal and communication skills. One such specialty program is a BBA in Digital Marketing. This curriculum focuses on Digital Marketing, as well as basic management topics.
A 10+2 qualification from a recognized educational board is the minimum requirement for pursuing the program. In India, the typical yearly course price varies between INR 10K and 1 Lakh, depending on the institute. Admission to the course is determined by a candidate's performance at the 10+2 level or in a relevant entrance exam, which is usually followed by a round of Personal Interviews. The three-year BBA in digital marketing is broken into six semesters.
BBA in Digital Marketing Highlights
| Course Name | Bachelors in Business Administration in Digital Marketing |
| --- | --- |
| Course Level | Undergraduate |
| Duration | 3 years |
| Examination type | Semester system |
| Minimum Eligibility Criteria | 10+2 with a minimum aggregate score of 50%. |
| Average Starting salary | INR 2 to 8 Lacs |
BBA in Digital Marketing Requirements
1. Educational Requirements
Those wishing to pursue a bachelor's degree in business administration must satisfy certain educational prerequisites.
The following is a list of academic requirements:
Besides the educational requirements, the candidate should possess some other skills as well. These skills will help the candidate to stand out from the crowd. They can get better career opportunities by improving their skills. The following are a common and popular skill set for students studying BBA in digital marketing
It is an essential element of the job description for digital marketers to be familiar with the technology. Without a strong grasp of technology, it would be difficult to conduct any digital campaign. Practice and lessons will help you fine-tune your abilities.
It's doubtful that you'll ever work on just one project as a digital marketer. Because this profession necessitates multitasking, practice improving your talents in this area. You'll need to prioritize your most critical tasks in addition to multitasking.
Fantastic digital marketers stay relevant in the business at all times. This indicates that they can adapt and change. Any modification should have the goal of better meeting the demands of your consumers and prospects.
Set up and analyze the output of social media campaigns, lead management systems, Google Analytics, and a variety of other tools are all examples of analytical abilities. You should be able to understand the data as well. If you don't have analytical abilities yet, you may quickly develop them via practice.
It is critical to have good communication abilities. Because it has the power to make or break initial impressions, communication is a powerful and crucial tool. Strong communication skills, both written and verbal, are usually advantageous. No matter where you are, improving your communication skills is always a priority.
The goal of marketing is to persuade consumers to purchase a product. Persuasion refers to your ability to align yourself with executive aims while maintaining your sense of what is best for the business. To reach your own goals, you must be able to persuade your boss to do experiments and invest in technology.
Technical skills for BBA in finance, marketing, and HR
The following are the technical skills that every BBA candidate should possess
A good digital marketer understands SEO and is aware of as many algorithm parameters as possible. His understanding of SEO will enable him to effortlessly acquire more customers.
Conversion rate Optimization
To focus on the company's goals, a savvy marketer should be able to study and be a CRO specialist. Also, to make certain that marketing strategies are in line with those objectives.
A digital marketer should also be able to work with Microsoft Excel. They should be able to work with data in Excel. MS Excel makes it simple to keep track of client and customer information.
Knowing WordPress and all of its capabilities and plugins will be essential in your digital marketing career. It will also aid you in the creation of your company's website and blog.
Learning both of these talents will provide you with more employment options. These new technologies must also be learned by a digital marketer.
This is the most difficult skill for a digital marketer to master. The applicant must be able to examine data and derive conclusions from it. They should be well-versed in analytics technologies such as Google Analytics and others.
The digital marketer should be well-versed in email marketing. Because email marketing is a fantastic method to communicate with your consumers. If one wants to become an email marketing manager, then one should learn email marketing.
BBA in Digital Marketing Eligibility
| Stream | Entrance exam | Graduation |
| --- | --- | --- |
| The candidate should pass class 12 from any educational board. | One needs to qualify for the entrance exam. | After qualifying for the entrance exam, the candidate is eligible for studying BBA. |
| They should get at least minimum marks to get admission in any bachelor s degree. | The minimum marks depend on the exam you appear for. | He/she should gain at least 50-60% should be gained by the applicant for good placements. |
| The candidate can study any stream (Arts, Science, or Commerce) to pursue BBA in Digital Marketing. | They can enroll in the exam of any national, state, or university level. | The aspirant can get a degree from an accredited college. |
BBA in Digital Marketing Entrance exam
| Exam name | Conducting Body | Level of exam | Duration | Type of questions |
| --- | --- | --- | --- | --- |
| NMIMS NPAT | Narsee Monjee University | National Level | 2 hours | MCQs |
| IPU CET (Indraprastha University Common Entrance Test) | Guru Gobind Singh Indraprastha University | University Level | 3 hours | MCQs |
| DU JAT (Delhi University Joint Admission Test) | National Testing Agency (NTA) | University Level | 02 Hours | MCQs |
| ITM NEST (ITM National Entrance and Scholarship Test) | NEST University, Gwalior | University Level | 1 hour 30 minutes | MCQs |
| SET (Symbiosis Entrance Test) | Symbiosis International University | University Level | 2 hours 30 minutes | MCQs |
| IPMAT (Integrated Program in Management Aptitude Test) | IIM Indore | National level | 2 hours | MCQs and short-form answers |
| CUET (Christ University Entrance Test) | Christ University | National Level | 2 hours | MCQs |
| AIMA UGAT(All India Management Association Undergraduate Aptitude Test) | All India Management Association (AIMA) | National Level | 3 hours | MCQs |
| BHU UET (Banaras Hindu University Undergraduate Entrance Examination) | Banaras Hindu University | University Level | 2 hours | MCQs |
| JIP MAT (Joint Integrated Programme in Management Admission Test) | National Testing Agency (NTA) | National Level | 2 hours 30 minutes | MCQs |
| UPTU (Uttar Pradesh Technical University Exam) | National Testing Agency (NTA) | State Level | 3 hours | MCQs |
Top colleges for BBA in Digital Marketing
| College name | Location |
| --- | --- |
| Indian Institue of Management (IIM) | Different Locations in Indi |
| Delhi University (DU) | Delhi |
| Christ University (CU) | Banglore |
| NMIMS University | Mumbai |
| Symbiosis International University (SIU) | Pune |
| MIT College of Management | Pune |
| Quantum University | Roorkee |
| S.P. Jain Institute of Management and Research (SPJIMR) | Mumbai |
| Amity University | Noida |
| Lovely Professional University (LPU) | Jalandhar |
Employment sector for BBA in Digital Marketing
One of the primary reasons why many students choose this degree program is the vast range of employment opportunities accessible after graduation. In organizations, there is a lot of competition between firms. Companies have been seeking competent digital marketers to improve their rankings and expand their business. The following are some of the key industries in which individuals may apply for a job:
Digital Marketing Agencies

Startups

Digital Marketing Department of MNCs and Companies

Data Analytics Agencies

Social Media Marketing Agencies

Internet Technology Businesses

Online News Portals, Magazines, and Similar Publication
Internships for BBA in Digital Marketing students
No matter what subject you're studying, you'll need to get some hands-on experience. Digital marketing is a rapidly expanding sector with several career possibilities and essential skills. If you're looking for a job in digital marketing and want to understand how to acquire experience, a hands-on internship is the best way to go. The more skills you learn throughout your internship, the more valuable you will be after your BBA. 
Obtaining a digital marketing internship provides the opportunity to meet and engage with professionals. You have the opportunity to meet professionals who may become your referrals via networking. An internship job on your CV demonstrates that you have a good understanding of the role and are eager to work. Internships provide you the chance to put your free time to good use. The internship certificate demonstrates that you have appropriately applied your skills.
Job prospects for BBA in Digital Marketing
| Job name | Job description |
| --- | --- |
| Web analyst | They create, manage, and modify broad/complex computer systems, as well as apply analytical and design approaches to them. They generally handle a wide range of functions, including the PCC online site and numerous web apps. |
| Social Media Manager | They oversee social media marketing strategies and day-to-day operations, including content creation and management. While generating leads and sales, they also watch, listen to, and socially reply to users. |
| SEO Manager | They create and implement search engine optimization (SEO) tactics that work. Content, design, social media, pay-per-click (PPC) marketing, and other operations are all coordinated by them. |
| Email Marketing Specialist | They design campaigns using statistical analysis and coordinate the upkeep, integrity, and security of numerous databases. All direct and interactive marketing strategies are developed and coded by them, and they communicate with vendors and clients. |
| Digital Marketer | A digital marketer's job is to create, lead, and execute content strategies to increase brand awareness and increase purchase intent. Digital marketers stay on top of all new technologies and innovations. |
| Project Manager | They need to plan, budget, oversee every part of the project. They collaborate closely with senior management to ensure that each project's scope and direction remain on track. |
| Data analytics professionals | They provide a complete study, including requirements, activities, and design. Analytical and reporting skills will be developed by data analysts. They'll also keep an eye on performance and quality control plans. |
| Digital marketing startegist | They develop, plan, and execute a comprehensive digital marketing strategy. They are in charge of overseeing and training the remainder of the team. Keep up with the newest technological advancements. |
| Web designer | A Web Designer creates, codes, and updates websites, from layout to functionality, according to the client's demands. |
Top recruiters for BBA in Digital Marketing graduates
The following are some companies that hire graduates of BBA in Digital marketing-56e3
Google

Oppo

Microsoft

Samsung

LG

Apple

HP

Amazon

Accenture

Genpact

Microland

Info Edge

Ernst & Young
Pros and Cons of studying BBA in finance, marketing, and HR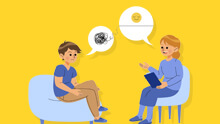 Take Career FREE Counselling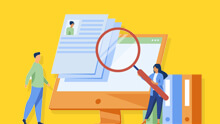 Looking for the right job??