Career in Aviation
Trending Career Blogs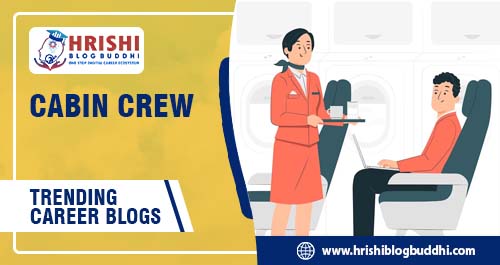 One of the most important jobs in the aviation business is cabin crew. The comfort, welfare, and safety of the passengers on board are the responsibility of the cabin crew, which consists of an air hostess (female) and/or a flight steward (male). They are responsible for examining all emergency arrangements before the flight takes off and lands, in addition to assessing the comfort amenities for the passengers.
Many young people nowadays desire to work as cabin crew in the airline sector. After finishing 10+2, the applicant can pursue certificate, diploma, bachelor's, and master's degrees in airline and hotel management. The major goal of the curriculum is to educate students on how to successfully communicate with passengers and cabin crew. They also understand flight safety regulations, passenger management, and emergency procedures.
| Stream | Graduation | Post-graduation |
| --- | --- | --- |
| Candidates should clear Class 12th from a recognized board. | Candidates should clear a bachelor's degree in B.Sc. or B.tech from any esteemed university. | Candidates should clear master's degrees or training in Aircraft Maintenance Engineer from any esteemed university. |
| Pass with minimum 45% - 60% aggregate marks. | Pass with minimum 45% - 60% aggregate marks. | Pass with minimum 45% - 60% aggregate marks. |
| They can pursue a science stream with maths and physics. After this, they can be eligible for a bachelor's degree. | They can pursue degrees for Aircraft Maintenance Engineer. After this, they can be eligible for a master's degree. | They can pursue degrees or training in Aircraft Maintenance Engineer. |
| Undergraduate courses | Postgraduate courses | Diploma courses | Certificate courses |
| --- | --- | --- | --- |
| BMS (Aviation Management) | MBA (Airlines Management) | Diploma in cabin crew | Air Ticketing & Tourism |
| Bachelors in Hotel Management Catering & Technology | Post Graduate Diploma in Aviation and Hospitality Services | Diploma in Aviation | Airport Ground Management |
| B.Sc (Airlines, Tourism & hospitality management) | Post Graduate Diploma in Airport Ground Services | Diploma in aviation hospitality and travel management | Aviation Hospitality & Travel Management |
| BBA in Aviation | Post Graduate Diploma In Aviation, Hospitality, Travel & Customer Service | Diploma in Ground Staff & Cabin Crew Training | Air Hostess / Flight Pursuer |
| College name | Location |
| --- | --- |
| PTC Aviation Academy | Chennai |
| Avalon Academy | Mumbai |
| All India Institute of Aeronautics | Dehradun |
| Rajiv Gandhi Memorial College of Aeronautics | Jaipur |
| Lovely Professional Univesity | Jalandhar |
| The Bombay flying club, college of aviation | Mumbai |
| Air India Express | Delhi |
| Frankfinn Institute of Air Hostess Training | Different Location in India |
| Air Hostess Academy | Pune |
| Institute of Hotel Management | Different Locations in India |
After completing their academic schooling, cabin crew members must attend an internship or training program. The training is generally done at the airline's flight training center and is mandated by the FAA. Emergency procedures, such as evacuating aircraft, using emergency equipment, and giving first aid, are taught to trainees. Individuals interested in pursuing a career as a flight attendant are also given detailed training on flight rules, corporate operations, and work responsibilities. Students fly on practice flights at the end of the program. 
Individuals interested in a career as cabin crew members must finish the training to maintain their employment with the airline. When you're at an internship, you'll notice that the atmosphere and how people work differs from what you've experienced in college. One of the most important characteristics to examine is soft skills. The internship will allow you to gain experience and improve your skills.
A cabin crew member is a person who is responsible for arranging a comfortable flight for a customer. They perform several tasks to make their journey convenient. Let us discuss the tasks performed by the cabin crew on daily basis
| Job name | Job description |
| --- | --- |
| Air hostess | Working as an air hostess involves working with security staff, as well as making air travel enjoyable for all passengers on board. They are responsible for welcoming passengers on board and giving passengers essential information while in flight. As an air hostess, you'll be responsible for following all safety protocols before taking off. |
| Cargo management | They are in charge of the flow of activities from and to an airplane, including loading, unloading, and storing cargo. This job also necessitates a high level of precision. |
| Ground Staff agent | The ground crew assists passengers and cabin crew in boarding and disembarking from the plane. They help one other with their bags and luggage. They also point out the pilot on the taxi pick-up location. |
| Senior Flight Attendant | They demonstrate how to use safety and emergency equipment while flying and ensure passenger safety. |
| Airline Steward | They are members of an aircrew hired by airlines to guarantee the safety and comfort of passengers on commercial flights. Airline stewards are in charge of passenger accommodations on transport aircraft. |
| Sales representative | They are in charge of marketing airlines to the tourism sector. They must target the right audience and maintain consumer loyalty. |
| Recruiter/Trainer | They are in charge of coordinating and teaching air hostesses/cabin crew members on on-flight responsibilities, security systems, and emergency procedures. |
| Airport manager | Complete responsibility for the airport's day-to-day operations. Airport administrators are responsible for enforcing FAA laws, negotiating airport contracts, and enhancing security. |
| Crew Scheduler | For day-to-day operations, they monitor and enforce compliance with federal regulations as well as contractual compliance with flight crewmember schedules. To guarantee a safe, efficient, and cost-effective operation, they must collaborate with other System Operations Control (SOC) employees, Flight Operations, and Inflight Management. |
| Ramp Planner | The cargo handler, luggage handler, fueler, food catering contractor, and cabin cleaners are among the duties that the ramp planner is responsible for coordinating. Before the airplane leaves, all of these departments' responsibilities must be accomplished. |
| Airline Customer Service Agent / Airline Ticket Agent | An airline customer service agent is someone who helps passengers with everything. They assist clients with everything from booking tickets to receiving flight information to picking seating arrangements and handling special requirements. This person must ensure that an airline customer's demands are addressed quickly. |
Depending on their ability and experience in the industry, cabin crew members can apply to a variety of domestic and international airlines. The following are some of the most well-known airlines in India that hire cabin crew members:
Indian Airlines

Alliance Air

Air India

United Air

Go Air

Jet Airways

British Airways

Lufthansa

Qantas Airlines

Gulf Air

Delta Airlines

Singapore Airlines

Cathay Pacific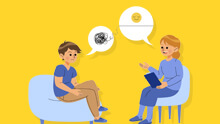 Take Career FREE Counselling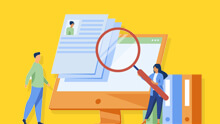 Looking for the right job??
Didn't find the right info?? Looking for a specific topics??