Applied Arts
Trending Career BLOGS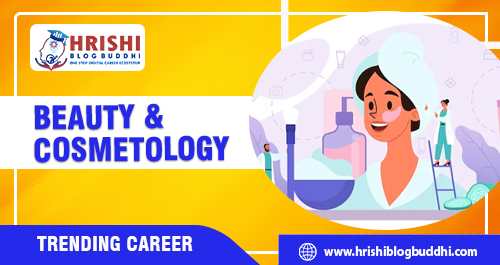 A beautician, also known as a cosmetologist is a professional who works with hair, skin, nails, and makeup, but may focus chiefly on hair, including cut, shampoo, condition, style, and color. you should have a passion for the beauty industry and remain up to date with trends for being successful.
Are you Interested in building a career as a Beautician?
To build a career in the Beautician sector you need first to understand the Job profile and responsibilities of the Beautician's Career
This blog gives you a detailed idea of what it is like to become a Beautician in India.
After 10th

After 12th

After completing 10th from a recognized board, one becomes eligible to pursue a Diploma course in Beauty & Cosmetology

Some of the top beautician courses that can be taken up by aspiring beautician after 12th are Diplomas and Bachelors program

Here are some of the Diplomas one can do to get in this field

Here are some of the degree in cosmetology

Diploma in Cosmetology

Diploma in Professional Makeup

Diploma in Hair Styling

Diploma beautician course

Diploma in Beauty Technician

Advanced Diploma in Cosmetology

Advanced Diploma in Beauty Therapy

BSc Beauty Cosmetology

MBBS

BDS

BAMS

BHMS

PGDC
| Colleges | Location |
| --- | --- |
| Parul University | Mumbai |
| ISAI | Gujrat |
| AAFT | Noida |
| Pearl Academy | Delhi |
| Kanya Maha Vidyalaya | Jalandhar |
| Colleges | Location |
| --- | --- |
| Pearl Academy | Mumbai |
| Kapil's Academy of Hair and Beauty | Mumbai |
| L.S.Raheja School of Art | Worli |
| Lakme Academy | Andheri |
| Orane International School | Malad |
Beauticians are responsible for providing clients with a wide range of beauty services, including cutting and styling hair, applying makeup, performing skin treatments, and more. They work to provide these services, but they also commonly work alongside other professionals in the beauty industry in order to help create new trends and styles for the customer. Cosmetologists typically specialize in one area such as hairstyling, makeup application, massage therapy, etc.
| Job Name | Job Description |
| --- | --- |
| Makeup Artist: | Makeup Artist is a person with detailed, in-depth knowledge of make-up and beauty products and are responsible for consulting with clients and creating custom looks based on their specifications. |
| Salon Manager: | Beauty Salon Manager responsibilities include supervising staff, scheduling shifts, promoting our services and keeping updated records of expenses and revenues |
| Hair Stylist: | Hairstylist duties include consulting clients on hair styling options, describing the benefits of different hair care products, cutting hair using basic and advanced techniques, consulting customers about styles and colors and applying hair care, etc |
| Esthetician: | An esthetician is a person who specializes in the beautification of skin who perform cosmetic treatments such as facials, superficial chemical peels and waxing to enhance a client's natural beauty. |
Work Environment & Schedule
Cosmetologists work in a variety of settings, including salons, spas, department stores, and Many cosmetologists rent space from a salon owner or work as independent contractors, which gives them the flexibility to set their own schedules. Otherwise, They typically work full time, and some may work evenings or weekends to accommodate their clients' schedules.
The average salary for a Cosmetologist in Mumbai is ₹2.6 Lakhs per year. however, the salary of a Beautician in India can vary due to various reasons such as experience level, organization, city, and more.
Many cosmetologists start their own businesses and Some open their own product lines while Some teach in cosmetology schools. This Industry has a lot of potential as the demand among the young generation for talented cosmetologists. it is important to keep up with the latest trends and technologies as Cosmetologists who are able to adapt to change and who are always learning new things will be the most successful.
CTA:
Confused about career selection? Need guidance for a selected career?
Let's have a one-to-one talk with our experts/counselors for a better future!
Want to know more about Different skill sectors?
Read our blogs to know more https://www.hrishiblogbuddhi.com/category/skill-india-sector/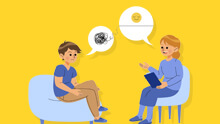 Take Career FREE Counselling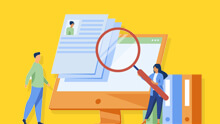 Looking for the right job??
Didn't find the right info?? Looking for a specific topics??