Vacation often starts with a wonderful idea and then eventually end up being a nightmare to manage. So we would like to share some of our tips on how to plan for your trip.
1. Decide your budget:
Location plays a big part in deciding your budget. It is the first most important step. Budgeting can be a pain if you are not the kind who likes to plan and research in advance. But budgeting for a trip is actually peace of mind and it makes sure that you won't run out of money. Your budget depends on the travel style; deciding your air or land rout tickets to estimating your expenses for accommodation, meals, and transportation. Don't forget the expenses for visa, travel insurance if necessary medication and shopping. If you are going for a nation trip, then it won't be very expensive for you. But if you're going for an international trip you will have to manage your budget.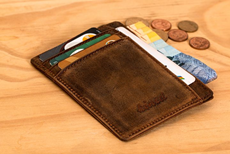 2.Pick your destination where you want to visit:
Pick your destination where you want to visit: This is the next stage of planning the trip. Deciding or selecting a particular destination is the next most important thing. In this stage, the individual will have to decide where he/she want to go national or international. If you are confused to pick your destination you can check the popular destination from google travel . You can select a destination which you like by just type the name of the place or the top visited places. Check the month and the weather of the destination where you will be visiting.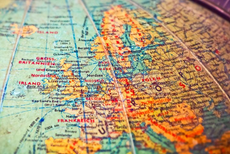 So now you have decided your Destination and the month/week you will be traveling's by now!
3. Book flight, train, bus tickets, and accommodation:
Book flight, train, bus tickets, and accommodation: After you decide your destination start booking your tickets and your accommodation. Since flight, train or bus tickets are likely to be affected by the availability or price rise over time and season; getting the booking done a few months in advance will help you avoid the extra cost on the initial budget. You can track the rate of flight or accommodations from Google Travel. You can book your accommodation on Airbnb. Airbnb helps to easily rent a place which is at a cheaper price than a hotel room where you can cook your own food and no restrictions like the hotel room. You can also look for more hotels, buses, trains, cabs, and booking offers on Make My Trip. Apply for a visa if you are traveling internationally. You can apply for a visa from travel agents where it can be easily done.

4. Plan day wise activities :
It is very interesting and adventurous when you are planning your own trip. So don't let it get spoiled by ending up doing nothing and wasting your day. Make a travel itinerary which will include the list of places you will visit each day which will describe your travel mode and the route. Plan the famous sites that you don't want to miss to see. Read the do's and the don'ts of the place to avoid misunderstandings. Look for activities that will cheer up your vacation like water sports, adventure sports, safari rides and many more.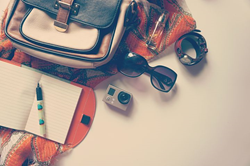 5. Pack well:
When all necessary booking is done it is always advisable to pack your stuff keeping in mind the destination and the weather. An extra pair of cloths can always prove handy where the weather is expected to be cold or rainy. Things like sunscreen, lotion, repellent are necessary to prevent skin related diseases. Traveller must research about the destination they are visiting by reading the do's and don'ts to avoid disrespect or conflicts. Take all necessary travel essentials like medication, travel accessories, beachwear or trek wear, skin creams for more convenience.

Don't forget to carry your neck pillow while traveling, it is great to use while traveling by flight, train or bus when you have to travel for long.
Carry all your necessary documents, your cards, and cash, passport if you are traveling internationally and all your booking documents.
6. Go and have fun!!:
So if you have followed the above plan your trip is going to become a complete success. So now relax and just go with the flow. Experience the best you have planned and just enjoy your trip.
Vacations are experiences that change people for the good. With a better understanding of how to plan a trip, travelers can enjoy their stay without any harm/injury or unfortunate occurrence.