Sanitary health aides are specialists that focus on community health risk prevention, consulting, investigation, and education, as well as maintaining a safe atmosphere. They must ensure that the environment in which they operate is clean and disinfected. Public health is a major priority for local governments around the country. Nowadays, the government is more concerned about the cleanliness and sanitation of society.
In a variety of ways, sanitary health aides play a critical role in the preservation of public health and the environment. With the developments in the public health sector, their need is growing. Health and Sanitary Aides are used by civic entities in a state to deal with a variety of public concerns, such as clean drinking water, food safety, and general sanitary conditions. Due to the development of Covid-19 and other pandemics, sanitary health aides are in great demand.
What is the job description of a Sanitary Health Aide?
A sanitary health aide is a person who takes care of the sanitation and cleanliness of the hospitals or other organizations. They need to make sure that the hospital is disinfected to keep patients safe. It is their responsibility to keep everything sterilized and clean. The Sanitary Health Aide will assist in all the cleaning activities of a hospital or organization. To know more about the roles & responsibilities of a sanitary health aide, keep reading this article.
Education and Training needed
To become a Sanitary Health Aide, one should possess the following educational qualifications
Skills and Abilities needed
The following skills and abilities are needed to become a Sanitary Health Aide
The applicant must be able to communicate effectively. To read and comprehend the instructions, you'll need both verbal and written communication abilities.
To collaborate with people, one must also have interpersonal skills. Goal setting, team building, teamwork, and time management are all examples of this.
A basic understanding of computers is also required of the candidate. It is necessary to use fundamental software such as MS Office, Windows operating systems, and the internet. It will be beneficial to keep track of and record data.
 The sanitary health aide should also be familiar with sanitization techniques and methods. Biomedical waste management and solid waste disposal procedures must be familiar to the candidate.
They must also have the physical stamina to labor for lengthy periods. A sanitary health assistant must be able to stand and work for lengthy periods. Physical stamina will help individuals perform better in their jobs.
The candidates must have a habit of keeping things clean and hygiene. This will motivate them to keep their surroundings clean and disinfectant.
Sometimes an aide needs to take care of patients if they are working in hopitals. That's why they should familiar with measuring the vital signs of the patients. The candidates must be able to perform first aid of the patients as well
Sanitary Health Aides work in a variety of settings to execute evidence-based public health practices. Hospitals, hotels, and businesses such as pollution control, food, and water safety, and transportation (airports, seaports, and railroads) are examples of these. They must operate in close collaboration with Sanitary Health Inspectors and under their supervision. 
They work largely within set hours. Candidates may, however, be required to work long shifts on occasion. They must work cautiously while wearing all protective gear, such as masks and gloves.
The Indian Navy needs to protect the country from enemies. The following is the work description of people working in the Indian Navy –
They serve as a barrier to conflict and intervention.

They strive to protect India's territorial integrity, citizens, and off-shore assets from threats posed by the sea.

Mock drills must be conducted, anti-piracy activities must be carried out, and international trade via waterways must be monitored.

In collaboration with the relevant authorities, they have an impact on security actions on land.

They safeguard India's marine and marine trade.

They strengthen defense ties with friendly countries.

Anti-submarine warfare, communications, gunnery, logistics, diving, and hydrography should all be included in their training.

They are in charge of the crews onboard cutting-edge warships.

Ships and other marine assets are inspected and repaired underwater by them.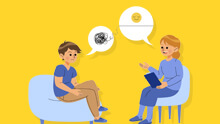 Take Career FREE Counselling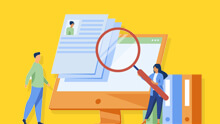 Looking for the right job??
Didn't find the right info?? Looking for a specific topics??