Subsector - Allied Health and Paramedics
A phlebotomy assistant is a medical assistant who draws blood for testing, research, donations, and transfusions. Hospitals, physicians' offices, blood donation facilities, and labs are where they mostly work. They usually describe the operation to patients in a gentle manner to ease their concerns. They may also have to care for individuals who have an allergic response to their blood after it has been extracted.
What is the job description of a Phlebotomy Assistant?
Phlebotomy Assistants spent their time taking blood, explaining processes, and assisting patients or donors in recovering. Other responsibilities include performing and interpreting blood tests, sterilizing equipment, and stain preparation. Let us know the role and responsibilities of a Phlebotomy Assistant.
Roles and Responsibilities
Education and Training needed
To become a Phlebotomy Assistant, one should have the following educational qualifications
Skills and Abilities needed
One should possess the following skills and abilities to become a Phlebotomy Assistant-
Hospitals, physicians' offices, labs, blood banks, and clinics all employ phlebotomists, although hospitals employ more than half of them. Work hours for phlebotomists are often flexible during the day, with the potential of working weekends and/or holidays depending on location and facility hours. Phlebotomists benefit from having stamina and strength because they are generally on their feet for long periods.
The average salary of a Phlebotomy Assistant is as follows
However, this figure is just a rough estimation. The candidates' salary may vary due to several reasons such as ones' skills and abilities. 
Phlebotomy is a dynamic professional field with a wide range of work possibilities. While the job description for a phlebotomist differs from one position to the next, the work is extremely gratifying. Phlebotomy is also one of the fastest-growing medical occupations. Phlebotomy Assistants don't have to face high-stress circumstances at work since they work regular hours and have well-defined responsibilities. They are crucial in assisting clinicians in determining patient treatment strategies. To become a Phlebotomy Assistant you should work hard and get proper certification.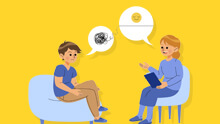 Take Career FREE Counselling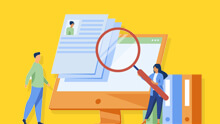 Looking for the right job??
Didn't find the right info?? Looking for a specific topics??