Electronics Sector Skills Council of India
B.E. (Electronics)Certified training for Design-for-Test Engineer (programme aligned to ELE/Q1402 issued by Electronics Sector Skills Development Council) is preferred.
Semiconductor Design and Active Components Job Description- Design-for-Test Engineer
Key competencies- Design-for-Test Engineer
Salary- Design-for-Test Engineer
| | |
| --- | --- |
| Experience-wise | Salary  |
| For freshers  | INR 15,000 to INR 20,000 per month  |
| For candidates with experience  | INR 35,000 to INR 40,000 per month  |
Top recruiting sectors- Design-for-Test Engineer
India's Current Electronics Components Market Situation
Although India relies heavily on imports of a variety of electronics products, equipment, and components from other nations, the country's Electronic System Design & Manufacturing (ESDM) business has changed dramatically in recent years.
India is home to many of the world's leading mobile handset manufacturers. The presence of global giants such as Flextronics, Jabil, and Elcoteq in India is generating the possibility for a quantum leap in hardware production, which should stimulate demand for components and assemblies.
The majority of the world's leading semiconductor corporations have established chip design centres in India.
HR Requirements in Electronics Components as Projected
According to the IMaCS Analysis, the demand for human resources in the Electronics Components industry is expected to rise from 1,49,000 in 2008 to 8,34,000 in 2020, a 6.85 million increase.
Active Components is one of the top 14 sub-sectors with a strong employment potential, according to India's Electronics Sector Skills Council.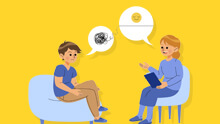 Take Career FREE Counselling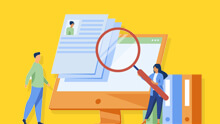 Looking for the right job??
Didn't find the right info?? Looking for a specific topics??