Electronics Sector Skills Council of India
Security And Surveillance Industry In India - After Sales Services
The security and surveillance industry is evolving, and solutions have progressed well beyond simple alarm monitoring. For enterprises that wish to protect their employees, assets, and facilities, live video surveillance and other remote security features have boosted visibility. By enabling both private and public organizations to safely and remotely monitor facilities and public places in real-time with smart security and surveillance systems, the Internet of Things (IoT) is helping to make cities, homes, and businesses safer.
A video security surveillance industry system increases safety and peace of mind in every business, from helping retail establishments reduce theft to boosting security in schools and hospitals. A full IP video surveillance system includes everything you'll need to set up the system, so you can rest assured that it's built to function together.
You can monitor inside and outside your buildings, and record around the clock with day/night cameras, thanks to the broad selection of camera types available. Outdoor cameras can withstand extreme temperatures, dust, and rain in difficult locations such as public transit stops or maritime ports.
After Sales Services- Access Controls Installation Technician
What happens once the deal is finalized and all contracts have been signed and sealed? That's when a slew of factors come into play, factors that can make the difference between an effective security & surveillance industry system and a case of buyer's remorse. Before a sale closes, the characteristics and value of the equipment involved in a security system are well known, as are the integrator's and end-expectations user's for after-sale servicing, presumably.
Here is the job description of access controls installation technician
Access Controls Installation Technician
Access control technicians are in charge of various types of maintenance and repairs on electronic and mechanical access control systems. These experts assist in the installation, troubleshooting, repair, and maintenance of access and lock systems, hence assisting in the restriction of access to important resources. They're also in charge of granting users access privileges based on their login credentials.
Access Controls Installation Technician (programme aligned to ELE/Q4608 issued by Electronics Sector Skills Council) should have at least ITICertified training.
Security And Surveillance Jobs Description- Access Control Installation Technician
The following are some of the responsibilities of an Access Controls Installation Technician:
Key competencies- Access Control Installation Technician
Salary- Access Control Installation Technician
| | |
| --- | --- |
| Experience-wise | Salary  |
| For freshers  | INR 3,000 to INR 5,000 per month |
| For experienced candidates  | INR 5,000 to INR 8,000 per month |
Top recruiting sectors- Access Control Installation Technician
Access Control System vendors in India include: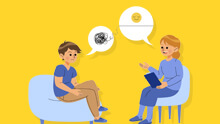 Take Career FREE Counselling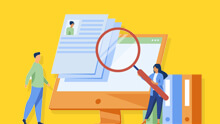 Looking for the right job??
Didn't find the right info?? Looking for a specific topics??